FINANCIAL PLANNING CLINIC FOR THE NEXT GENERATION
28th May 2020 @ 12:30 pm

-

1:30 pm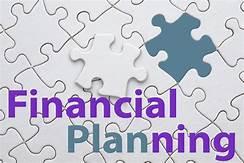 NEXT GENERATION BUSINESS CHAMBER ONLINE NETWORKING
WITH GUEST SPEAKER SARB CHAHAL, SENIOR FINANCIAL PLANNER, SANLAM
 This webinar offers participants the chance to speak freely with a qualified financial planner in any areas that they may be concerned about at the current time. It will discuss why creating a road map which can take into account potential shocks as well as planned expenditure can give you peace of mind and ultimately financial well-being and independence.
The session will be structured to cover a number of key topics that may be of interest , including mortgages, protection and creating financial goals.
WE WILL SEND YOU THE LINK TO JOIN THE MEETING ON THE MORNING OF FRIDAY 28th MAY.
We look forward to seeing you all virtually then.
The Next Generation Committee
photo and video disclaimer – READ HERE