LINKEDIN FOR BUSINESS WORKSHOP
8th October 2019 @ 9:30 am

-

12:30 pm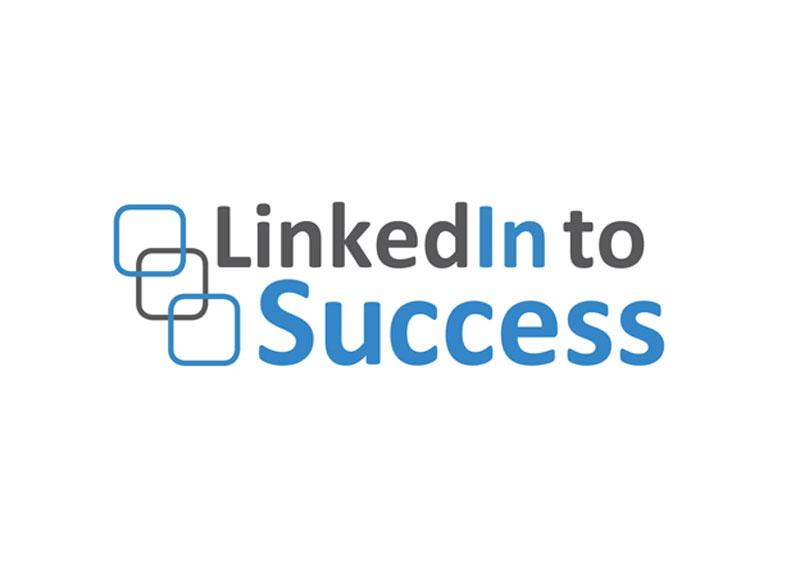 This Autumn start using LinkedIn for lead generation and building your brand
How do you currently generate new business? Referrals, repeat business, via an email newsletter or via your website. If something is working let's do MORE of it on LinkedIn and grow your business.
Below is a snapshot of what clients and workshop attendees want to achieve with LinkedIn – do these apply to you?
Brand awareness for services, products or for the company
Lead generation and increasing sales
To become a thought leader and have the confidence and understanding of what to post on LinkedIn
Get more sign-ups to the events/webinars/CPDs you run
What do you want to achieve this year when it comes to growing your business and reaching your goals?
Using LinkedIn is a fantastic way of being one step ahead of your current contacts and clients and will allow you to build trust before reaching out to new contacts. With over 645 million members LinkedIn is where you will grow your business – take advantage of this now.
If you are looking for:
Help to demystify LinkedIn and all the recent changes
Understand the actions you need to do regularly to get yourself known as an expert on LinkedIn
Put a plan in place so that your time on LinkedIn is effective
Someone that practices what they preach to teach. Jade uses LinkedIn to market 2 business very successfully as well as providing LinkedIn training to clients, she understands every business is different and one approach does not fit all but consistency is the key!
What you will learn
Why LinkedIn is essential in getting brand exposure, making key connections, showing your company as 'the expert' and how working with goals and social selling in mind you will get big results.
The workshop will be interactive and you will make a few small steps in the session to get used to using LinkedIn in an effective and targeted way.
How your business goals can be transferred to LinkedIn
Examples of business goals and how you can achieve them
Let's look at your client profile and how this is linked to your goals
How to create a professional brand starting with your profile
What content you may want to include in your profile
What are keywords and where to include them on your profile
How to showcase your expertise on your profile via media and different profile sections
Using LinkedIn recommendations effectively
How to find and connect correctly with LinkedIn connections
How to connect with LinkedIn connections in line with your goals
How to use who's viewed your profile to increase your pipeline
How to network effectively when it comes to LinkedIn and face to face meet ups
How to use LinkedIn groups to get more connection requests and profile views
How to become a Thought Leader
What you or your company should post on LinkedIn to showcase expertise
Where and how to post your content across LinkedIn
How to get you more exposure and reach from the content you share
How to build relationships with clients and prospects via content
Top tips on how to be noticed in your industry
How to build strong relationships and stay memorable to customers and potential customers
Key actions to keep you top of mind to customers and potential customers
How to make sure you keep track of leads from LinkedIn
The importance of a company page and how to use it effectively
Company page overview
What to post on your company page
How to increase followers
What LinkedIn strategies to adopt
Example LinkedIn strategies shared for you can implement after the workshop
Use LinkedIn's Social Selling Index to track and improve your activity on LinkedIn
What you will take away
Understand how your business goals can be transferred to LinkedIn
How to showcase your expertise via your profile
How to build a valuable and engaging network
How to use LinkedIn as a lead generation tool
Why you need a LinkedIn company page and how to use it effectively
How to create brand advocates out of your staff and customers
LinkedIn strategies examples for you to implement after the training
Testimonials
Katrina Walker, Business Development Manager, Warners Solicitors
Jade has LinkedIn nailed. Her approach to training is spot on and she delivers each session in a logical and informative way. She uses 'user experience' to demonstrate the key areas of functionality, and unravels technical frustrations with ease. Whether you need to understand the basics, or the best way to use the premium elements of the software, make sure Jade is your first port of call.
Suzanne Howe, Director, Suzanne Howe Communications (SHC)
I recently attended one of Jade's LinkedIn courses. It was half a day. It was easy to follow, informative and was positioned so that it was straight forward to make immediate changes to my LinkedIn profile and our company profile. In fact, we are considering asking Jade to run a masterclass for our client. A really helpful 4 hours and good value for money too. Thank you Jade.
Gareth Hall, Business Development Manager at ECON Polyurethanes UK – BASF Distributor Construction Chemicals UK/Ireland, BUFCA Member
I recently attended one of Jades LinkedIn workshops, as i use LinkedIn on a regular basis, and wanted to see if there was more i could get from it. I was not disappointed and came away with a broader knowledge of what can be achieved. I would highly recommend these workshops to anybody looking to utilise LinkedIn to its full potential.