LINKEDIN FOR BUSINESS WORKSHOP
28 March @ 9:30 am

-

12:30 pm

£97.00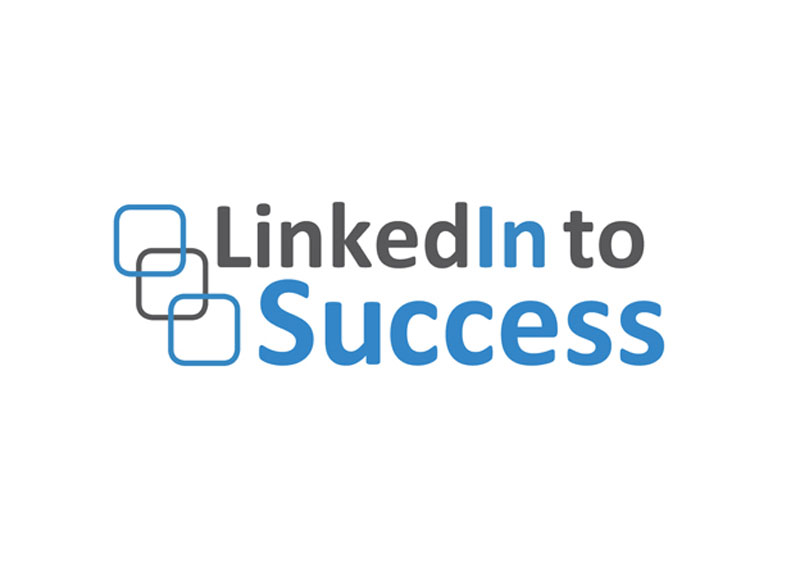 Share content, build your brand and gain more leads with LinkedIn – Find out how in this workshop
How strong is your Brand on LinkedIn?
Did you know "30% of decision-makers had removed companies from consideration becuase of content that disappointed them"
Branding is showcased via your profile and via how you come across and engage on LinkedIn, so in this workshop we will look at:
Create a professional brand
Profile overview – how to show your expertise and credibility
Find and connect correctly with LinkedIn connections
How to build your LinkedIn connections
Engage with insights in line with your brand
How to become The Expert / go to company on LinkedIn
Build strong relationshipsHow to stay top of your clients and potential clients minds
Weekly routine for LinkedIn Success
How to showcase your brand on your LinkedIn Company Pages
The workshop is interactive, I will get you all to make a few small steps in the session so that you start to get used to using LinkedIn in an effective and targeted way.
The benefits of LinkedIn
Brand awareness – 81% of Buyers are more likely to engage with a strong, professional brand
Increase sales – Top social sellers have 45% more opportunities per quarter
Become an industry thought leader – 82% of business decision makers (BDM's) say thought leadership increased their trust in an organisation
Get recommended – 44% of buyers find potential vendors through shared LinkedIn connections
Increase sales – Connect with all 5.4 key decision makers within an organisation
What you will learn
Why LinkedIn is essential in getting brand exposure, making key connections, showing your company as 'the expert' and how working with goals and social selling you will get big results
How your business goals can be transferred to LinkedIn
Examples of business goals and how you can achieve them
Let's look at your client profile and how this is linked to your goals
How to create a professional brand starting with your profile
What content you may want to include in your profile
Where to include keywords so your profile has more opportunities of being found on LinkedIn
How to showcase your expertise on your profile via media and different profile sections
How to find and connect correctly with LinkedIn connections
How to connect with LinkedIn connections in line with your goals via the search bar
How to use who's viewed your profile to increase your pipeline
How to network effectively when it comes to LinkedIn and face to face meet ups
How to use LinkedIn groups to get more connection requests and profile views
How to become and be known as 'The Expert'
What you or your company may want to post
Where you can post your content across LinkedIn
How to get the most exposure to your posts
Images and media – just how important these have become with LinkedIn
How to build strong relationships and stay memorable to customers and potential customers
Key actions to keep you top in minds of customers and potential customers
How to tag people effectively in status updates
Why you need a company page and how to use it effectively
Tips in setting up your company page
How to showcase your business via your company page
How to increase followers
LinkedIn strategies for you to implement after the workshop, including
We will look at ways to achieve the goals set out in the first part of the workshop
I will give some example strategies you may want to implement
Use LinkedIn's Social Selling Index to track performance of staff
What you will take away
Understand how your business goals can be transferred to LinkedIn
How to showcase your expertise via your profile
How to build a valuable and engaging network
How to use LinkedIn as a lead generation tool
Why you need a LinkedIn company page and how to use it effectively
How to create brand advocates out of your staff and customers
LinkedIn strategies examples for you to implement after the training
BIG BONUS

 
You will all receive a comprehensive LinkedIn handbook complete with all training notes.
Testimonials:
Wow I am have achieved so much on Linked-in. Got a meeting withDirector of Operations Canterbury Cricket Club next week. I haveincreased my connect from 70 to over 200 quality leads. Thanks again for the push much appreciated. Awesome course ChuksUwaechia CEO KH Homes www.khhomes.co.uk
Chuks Uwaechia, Managing Director at KH Homes 
Jade provided an excellent workshop on LinkedIn. The session wasincredibly well structured and accessible by both advanced usersand beginners. I came away from the morning with clear targets on how to improve usage of the platform suited to my business leads.
Steph Astro, Physical Sciences Employer Engagement 
I really enjoyed Jade's LinkedIn workshop. It took me through how to build my LinkedIn profile in a clear and easy to understand format and gave me some great ideas too. I would thoroughly recommend this to anyone grappling with how best to present themselves on LinkedIn. I learnt all the things I needed to know plus a lot of things I didn't! You get a handy workbook at the end too! Thank you Jade – money well spent!
Joanne Parker, Freelancer at Pushbike b2b