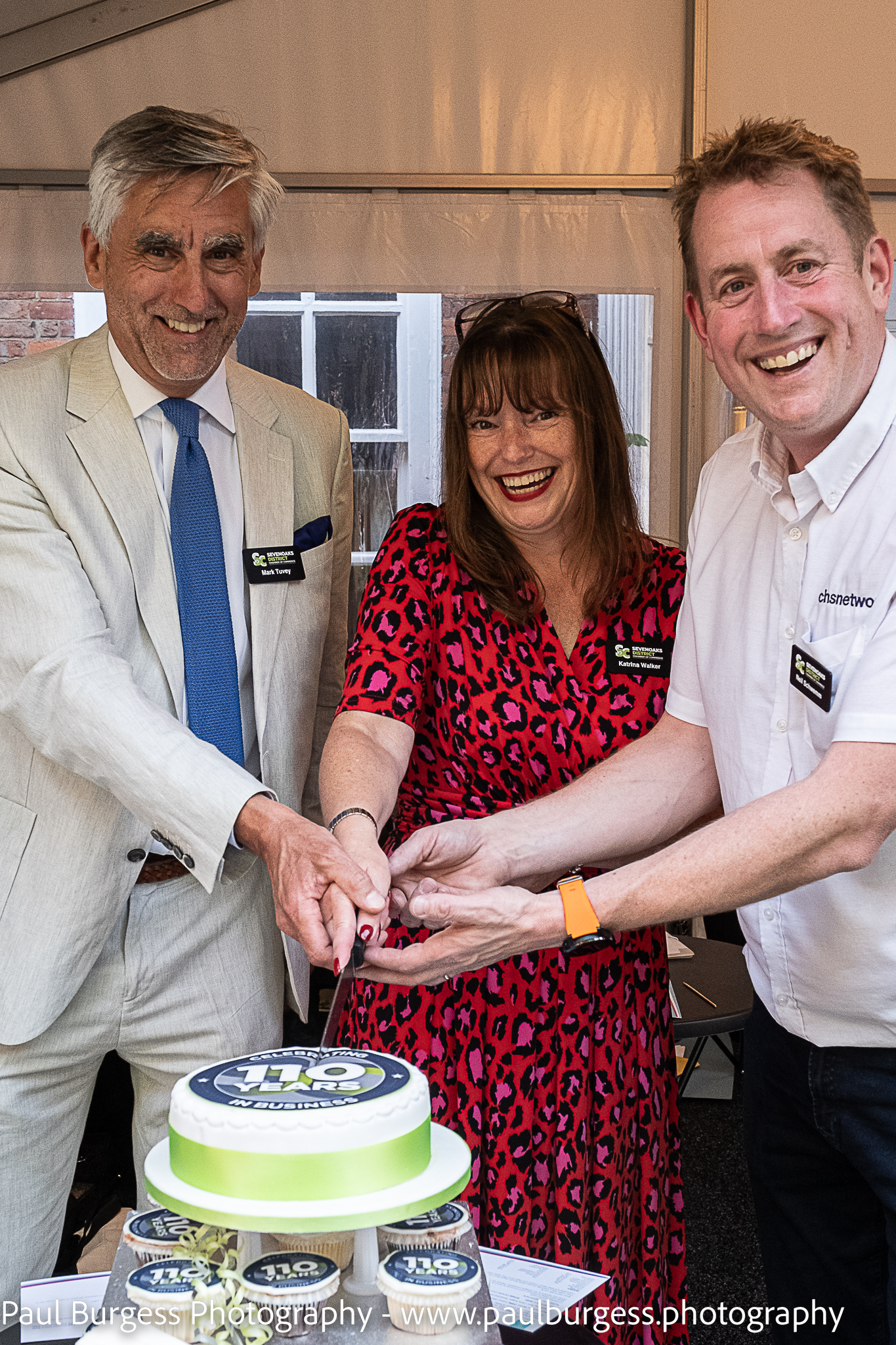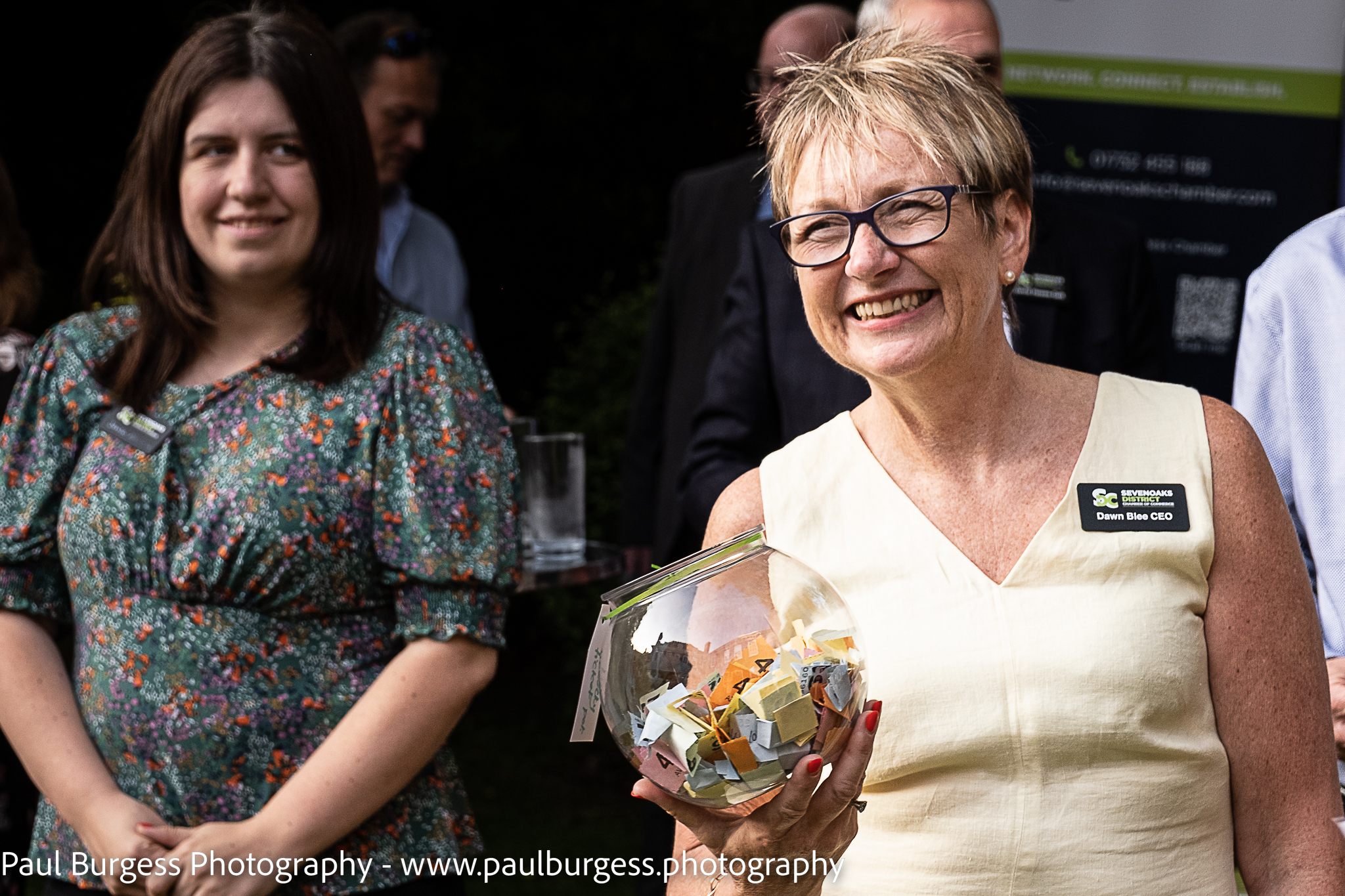 Thursday evening 23rd June was the celebration of Sevenoaks District Chamber of Commerce's 110th Anniversary.
The event hosted by Chamber member Knocker & Foskett Solicitors, was held in the garden of their Red House premises and sponsored by Hilden Park Accountants and Handelsbanken Sevenoaks. This was a gathering of Chamber members in celebration of local businesses, both those long-established and those new to the Chamber
The photo shows Mark Tuvey from Connectaphone, previous past Chairman; Katrina Walker from Thackray Williams, current Chairperson and Neil Schwemm from CHS Networks, one of the longest-serving Chamber members, cutting the anniversary cake.
Evolving from the Sevenoaks Chamber of Trade and primarily serving the needs of the traders; the focus is now on the wider needs of the general business community where the Chamber serves a network of over 200 member companies ranging in size from start-ups and small businesses to international organisations.
"We have a long and successful tradition to uphold, the Chamber's role has always been to share good practice, to support one another; to connect, to influence and to grow" said Dawn Blee current CEO of the Chamber.
Prizes for the Grand Draw were donated by the following members:
Kent Wine School Voucher donated Brachers LLP
Knole House Attics Tour for 2 donated by National Trust
Social Media 1 year membership donated by ZC Social Media
Knole House private garden event for 4 donated by National Trust
The Bottle Store Voucher donated by Squerryes Winery
Cinema Vouchers donated by The Stag Theatre
Electric Toothbrush Smart 4 and a Pro 2 donated by Pharmaceuticals Direct Ltd
The Happy Grazing Company vouchers purchased by Red Mason and Rafferty & Pickard
Knobbly Knees Picnic Voucher purchased by Collier Pickard CRM
100th anniversary Kent County Royal British Legion Concert tickets donated by Henry Desmond Orchestra
Cryojuvenate Voucher donated by Cryojuvenate UK
TN Card 2 – year membership donated by Jess Gibson
Family day guest pass donated by Nizels Golf and Country Club
Case (6) of Mount Vineyard wines purchased by SN Financial & The Mount Vineyard
Photographs of the night taken by Paul Burgess Photography can be viewed on the Gallery HERE
Videos shot and edited by Diagonal Design