CELEBRATING OVER 100 YEARS OF SUPPORTING LOCAL BUSINESSES
Sign into your members account and update your offers and members profile here
CONNECT.
INFLUENCE.
GROW.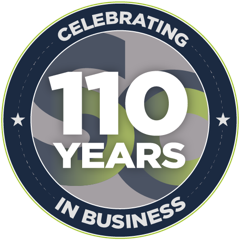 WELCOME TO THE SEVENOAKS DISTRICT CHAMBER OF COMMERCE
We have proudly served the businesses in our District since 1911 and today our membership spans a diverse and engaged business community. Chambers are open to everyone and local Chamber of Commerce members are typically businesses who want to invest in the local demographic. The main function of the Chamber is to care for the business interests in the Sevenoaks District. The Chamber hosts networking events, workshops, webinars and other activities all with the aim of connecting local business owners and providing:
Opportunities for growth (professionally and individually)
Access to resources (call on other members/experts for advice)
Community involvement and supporting local Charities (giving back)
Acquire customer referrals (business to business)
Camaraderie (a place to troubleshoot and cheer each other on)
Our members are professionals, financiers, creatives, tradespeople, retailers, consultants, clinicians, and more.
Our mission is to support businesses in our district and the surrounding area, to influence and inform, to facilitate new relationships and connections, and enable growth and prosperity.
How To Join
Read the benefits of membership and join now online, or call us on 01732 455 188 for more information

Events
From networking meetings, to webinars and workshops we have it all covered

Business Hub
Hot desking and private office pod bookings

Please click on a tile to find out more
Please click on a tile to find out more
Think you know the Sevenoaks District? There's so much more to see and do than you might think. This is the message that Sevenoaks District Council is spreading far and wide as it unveils its new place brand, Sevenoaks So Much More, encouraging more people to visit,...
read more
OUR BUSINESS PARTNERS
With thanks to our business partners for supporting the Sevenoaks & District Chamber of Commerce.
For more information on becoming a Business Partner contact: [email protected] and for more information on our current business partners, click on a logo below.
If you are not yet a member of the Sevenoaks and District Chamber of Commerce but would like to find out more about what we do, please give us your email address so that we can keep in touch with you.