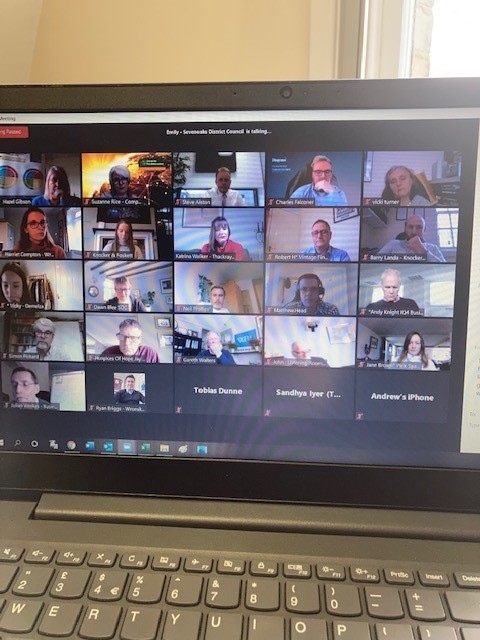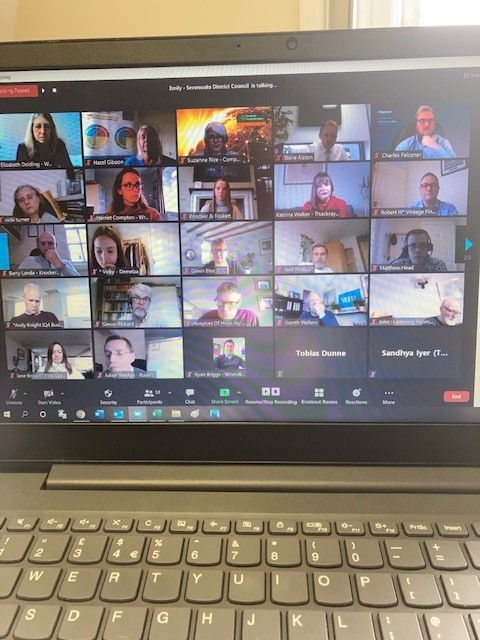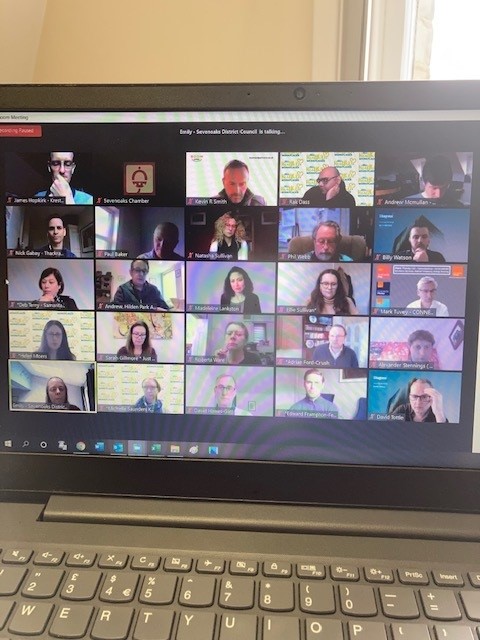 Another successful 1st Wednesday was held yesterday. Katrina Walker, the new Chair welcomed members and guests to the meeting and highlighted that the 'Chamber Roadmap' for 2021 has been sent out to members and due to some uncertainty remaining for business during the next few month the chamber membership rates will remain the same. The fees will be reviewed in January 2022, and we hope this gives our businesses time to recover and be clearer on their financial path.
David Tottle from Diagonal Design shared the new look branding and website for the Chamber and had the following to say:
"I was delighted to have the chance to give a high-level overview of both our designs and plans for the Chamber brand/site, as well as our business in general. Visit diagonal.design for more.
I would happily extend the conversation wherever of interest and can offer our design and digital services for the next, hopefully exciting and progressive, phase for businesses and the economy at large.
A big thanks to the Chamber team for the slot and the ongoing great relationship we enjoy. More from us, and them, as the build phase progresses and we approach launch for the new brand. 
Best wishes to all and high success for 2021".
David Tottle
Creative Director
David.tottle@diagonal.design
Zoe Cairns from ZC Social Media then gave us some top tips on getting to know your audience and how to use this to create engaging content on all platforms including LinkedIn, Instagram, Facebook and Twitter including the use of hashtags #socialmediaguru. She offers a FREE Masterclass which can be accessed HERE or you can join the Growth Academy, of which the Chamber is a member at – zcsocialmediaacademy.com
Zoe Cairns
ZC Social Media
zoe@zoecairns.com
Collier Pickard are a specialist Customer Relationship Management (CRM) House. Based locally, we work with large and small companies locally and nationally, providing everything from pure consultancy to software, configuration, user & administrator training and support. CRM helps you to leverage your investment in acquiring clients to grow them and retain them – increasing revenues, reducing costs and minimising risks. As a by-product, you can identify best practice and knowledge gaps. The Chamber use a system provided by us to help get a single version of the truth about people, companies and subscriptions, and to enable focussed segmentation and marketing. CRM is important whether you are a start-up, mature or looking for an exit strategy.
Simon Pickard
Collier Pickard Ltd
Simon.Pickard@collierpickard.co.uk
Emily Haswell, Economic Development Officer at Sevenoaks District Council gave those on the call an update on available grants. Please use the following link to source the lastest information:
sevenoaks.gov.uk/info/20004/business/511/coronavirus_covid-19_advice_for_businesses
and contact the team on business@sevenoaks.gov.uk
We look forward to seeing you all again soon.