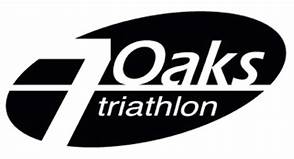 In a town crammed full of successful sports club and sporting achievements, the annual 7Oaks Triathlon continues to attract athletes from far and wide as well as a large contingent of local athletes. Whether it be experienced swimmers, cyclists and runners; or those starting out for the first time the friendly event organised by 7Oaks Triathlon Club has set the standard for club events in the triathlon world as being open to all. The 2020 event will be the 47th time the race has been held since it was started in July 1985 – there are a couple of local athletes who are still competing in the event having been there at the start!
The event starts with a 400m pool swim at Sevenoaks Leisure Centre followed by a challenging 25km bike ride and ending with a 5km run in the beautiful Knole Park.
Over the years, there have been several Chamber member businesses that have been sponsors of the event and the 2020 race is being supported among others by Knocker & Foskett.
One of the advantages of the 7Oaks Triathlon is that you can enter as a team or two or three which allows you to share the fun of the three disciplines with others.
Sevenoaks Chamber is pleased to announce that we will be offering a trophy to the fastest relay team from a Chamber member business. If one person in the team is the business owner or an employee of the business you can bring in others as well into the team. Businesses may also choose to enter more than one team if there is a demand for a competitive challenge among your colleagues. There is even talk of the Chamber Board submitting a team themselves….
Go to 7oakstriclub.co.uk/7oakstriathlon/triinfo for more information and to submit your entry. When you submit your team name use the '7Oaks ChamberTeam ' category for your entry so we know you are part of the Chamber competition