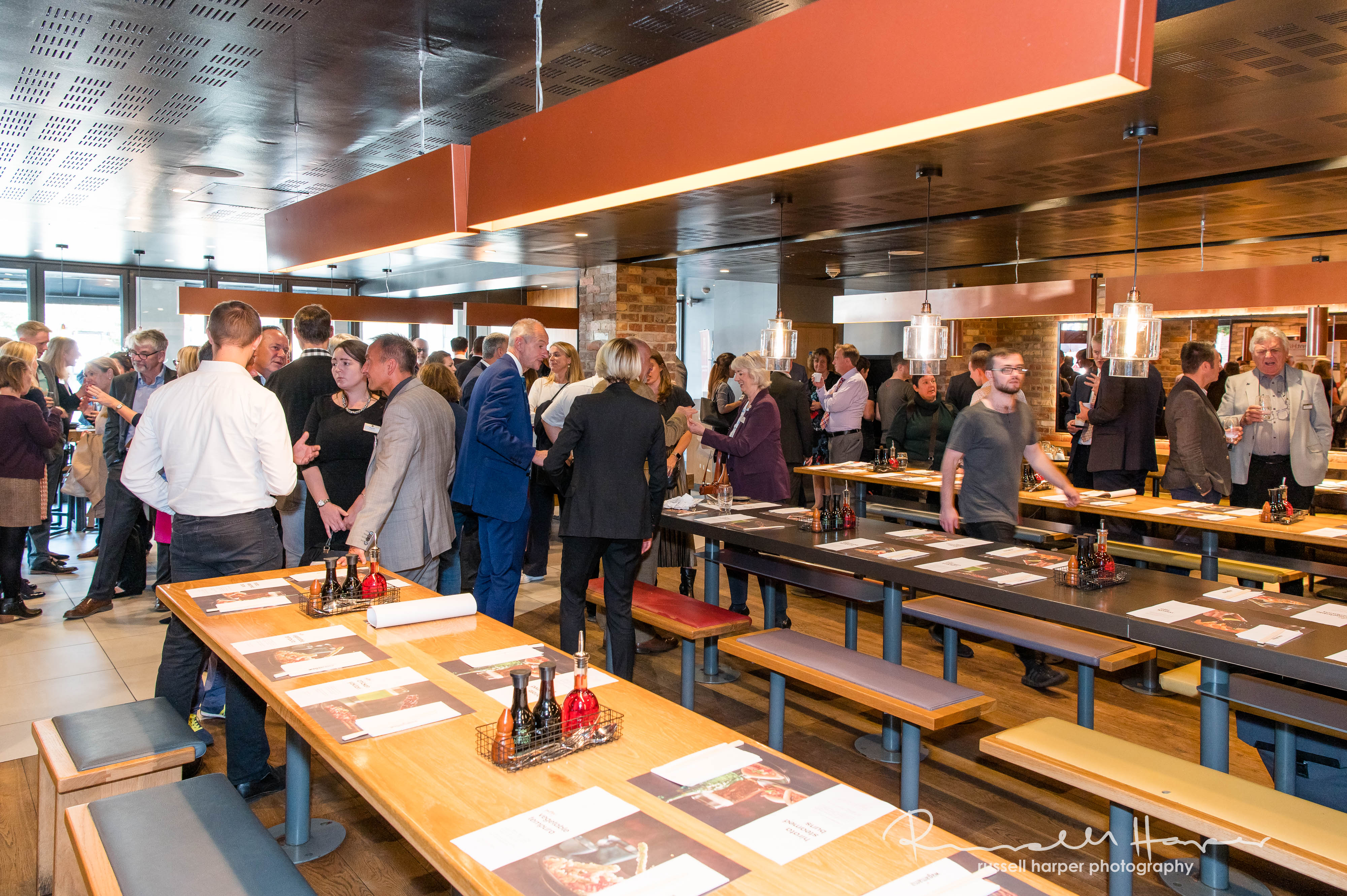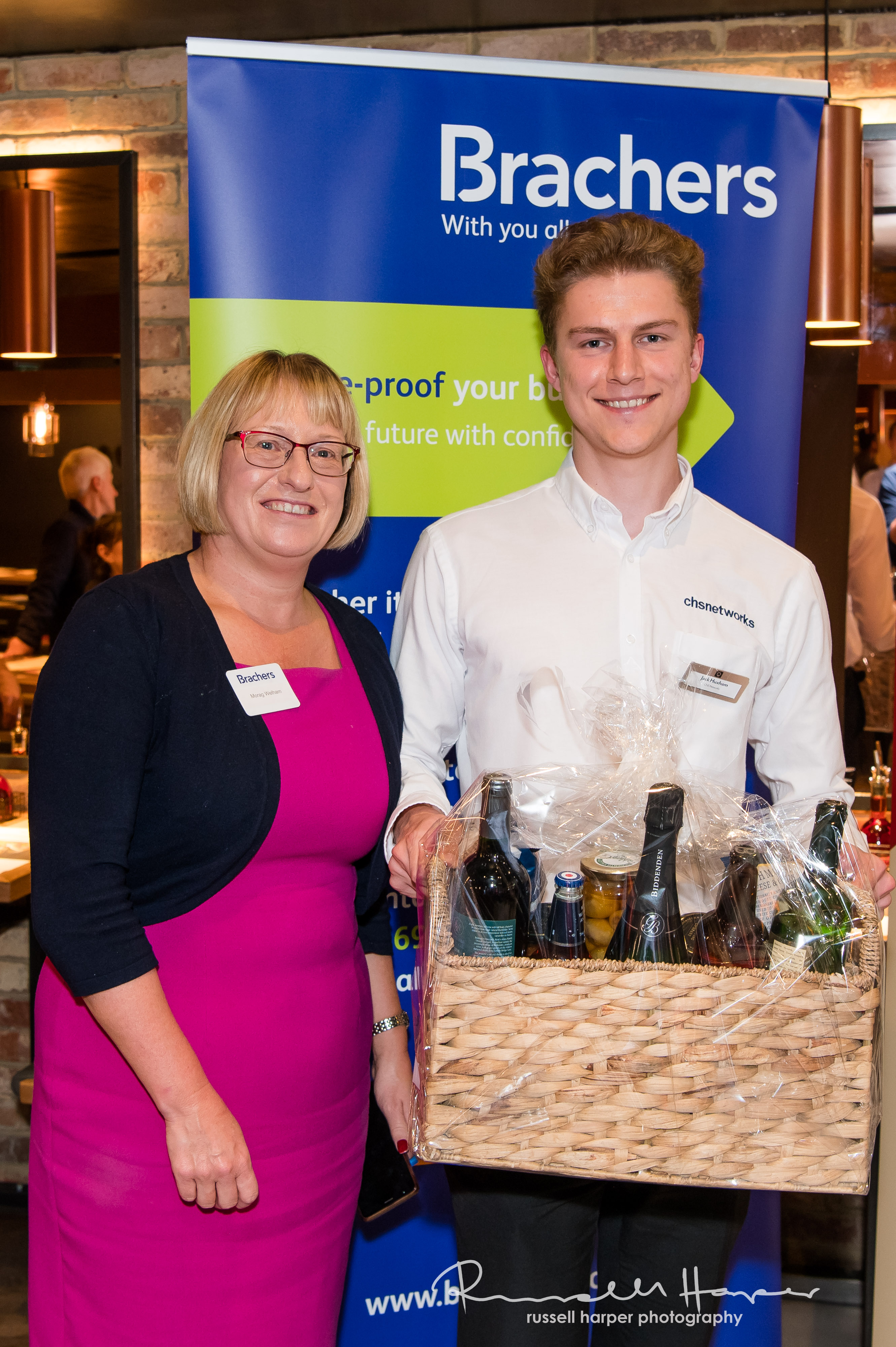 Over 80 Chamber members and guests joined us for our 1st Wednesday networking last week which made for a vibrant and engaging meeting.
Our thanks go to Brachers who sponsored this event. Morag Welham gave us an overview of the firm and explained the diverse range of services available to Chamber Members.
Brachers will be celebrating its 125th Anniversary next year which is an incredible achievement and our congratulations go to the team.  Brachers is a full service law firm who suppport individuals, families and businesses counywide. Morag specifically highlighted Brachers' subsiduary, Kent HR – Human Resource Specialists, which support businesses who lack an HR function. Services include support on an issue by issue basis and also providing longer term retainer or project based services. Kent HR helps businesses through the landscape of HR, hopefully avoiding legal involvement, but when it is needed the Employment Team at Brachers is on hand for legal advice and help. See the new website HERE. Brachers are one of the largest law fims in the South East and can help Chamber members with a wide range of services and advice. If you would like a friendly chat to one of the team (or a branded iphone stand for your desk!) please contact:
As always the team at Wagamama provided the perfect welcome and service coupled with excellent coffee and delicious food. We were priviledged to sample the new menu due for launch in early October, and the feedback was excellent! Also worth mentioning is that Wagamama recently won the prestigious 'Customer Choice' Award at the Sevenoaks Business Awards. This award is nominated by the public and was very well deserved for a great community supporter. Well done the Wagamama Team!
Congratulations to Jack Huxham from CHS Networks who won a hamper full of Kentish Fayre provided by Brachers in the charity business card draw. We raised £95 towards our charity fund for 2019. 
Gareth one of our Chamber Board Directors hosted the event and provided lots of information about some fantastic events planned for Chamber Members for the remainder of the year. Many thanks to Russell Harper from Harper Photography for providing the photography for the event. You can view these on our image image gallery.
Some special notices for Chamber Members:
The Next Generation need your help!  Next Gen Ambassador Amy Lane and the committee are busy organising networking events for a younger audience. The next event will be on 20th November and the team are seeking sponsorship to help subsidise the cost and make it affordable for all levels of entrepreneurs and young professionals.To find out more please contact Amy on amy.lane@ts-p.co.uk
Christmas Lights  – The town council rely on local business support to make our town festive and to encourage trade to the town. Please show your support by donating towards the lights, we would urge all businesses in the town to get involved. If every business gave a little, it would make such a difference. To get involved please get in touch with Steph Harrison at tp@sevenoakstown.gov.uk
Pink Week  is upon us to raise money for Breast Cancer Care! Please support this fantastic cause with a number of events happening To find out more see the facebook page HERE
Thank you once again to Brachers for sponsoring this event and also to Wagamama for hosting.  Please do support our local businesses and get in touch with the Chamber if you wish to find our more about any of the businesses involved today.