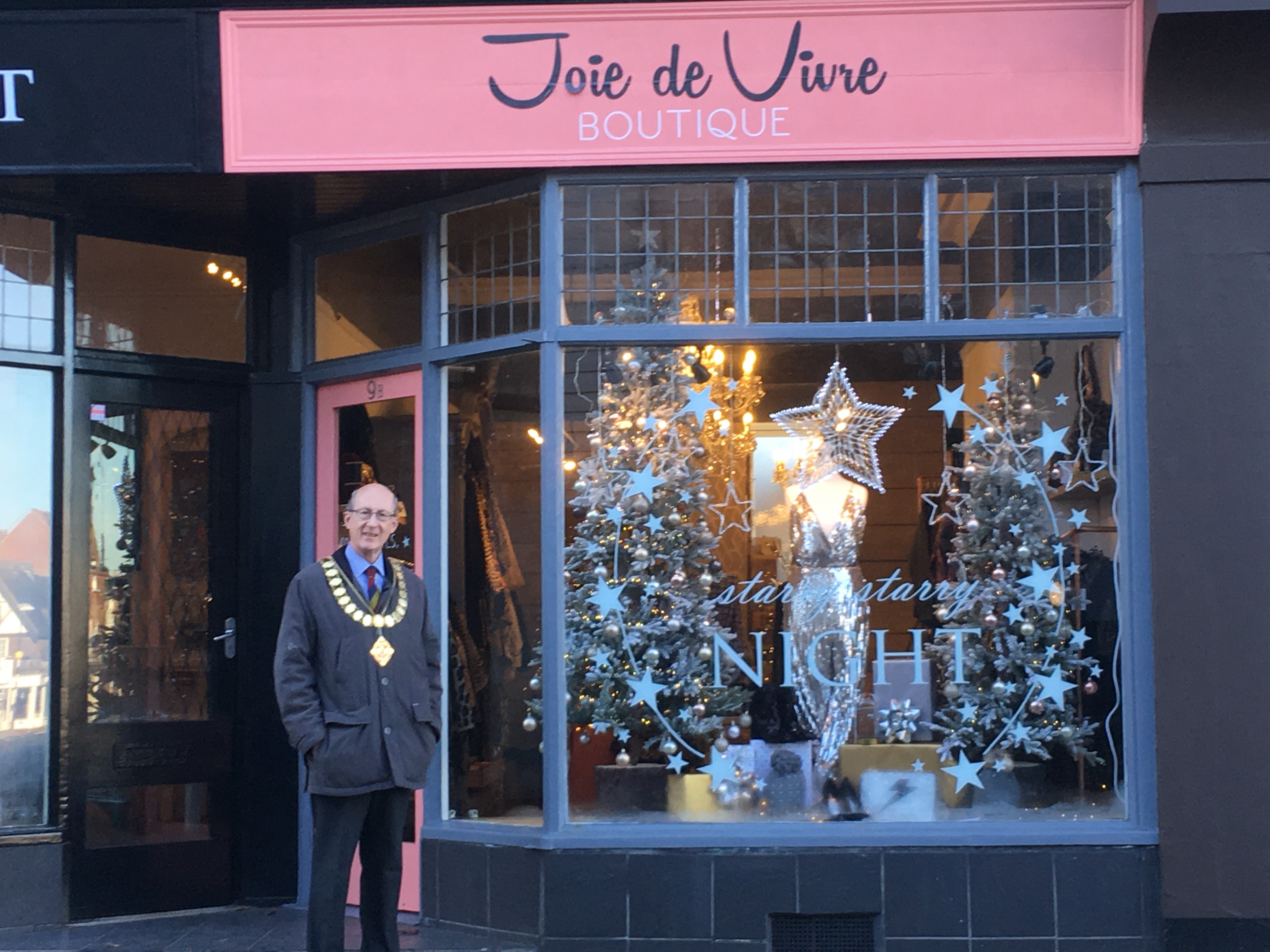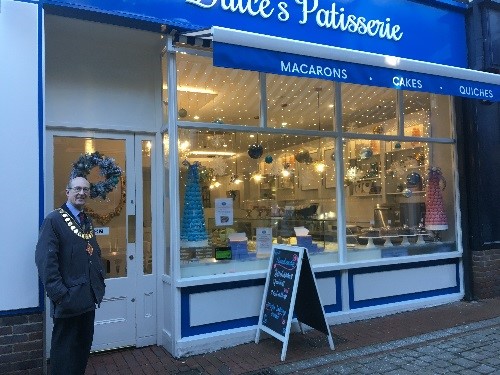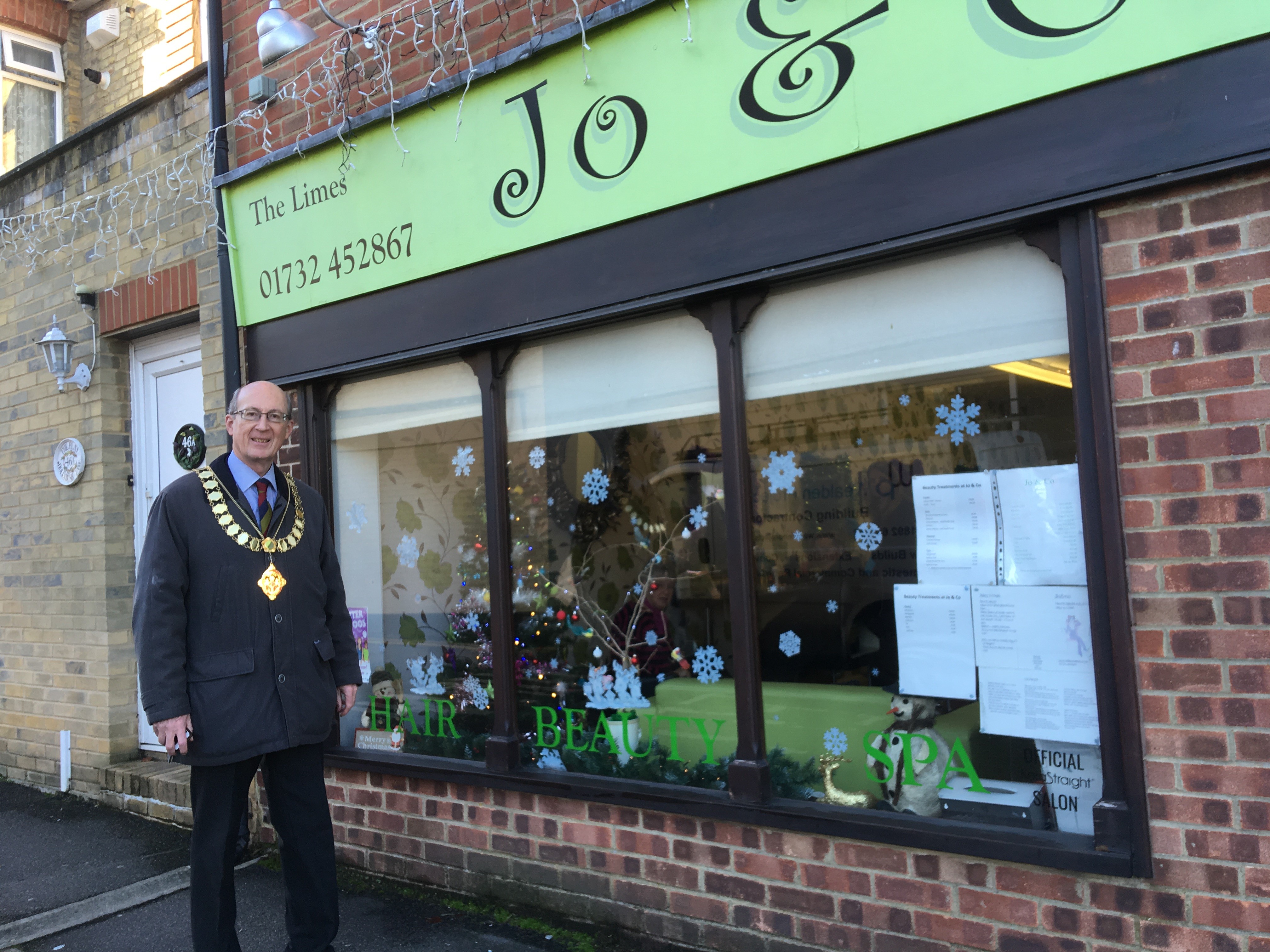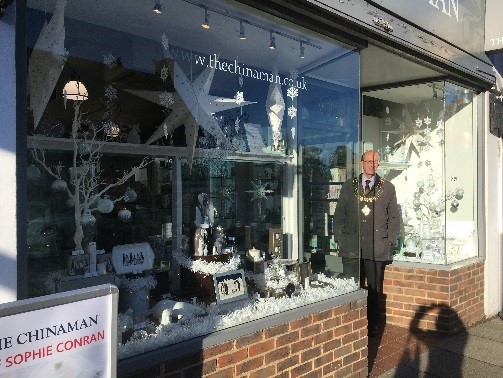 The Mayor of Sevenoaks Cllr Roderick Hogarth and the CEO of the Sevenoaks and District Chamber of Commerce Julie Phillips paced the streets of Sevenoaks last week in search of the best dressed window display.  Many shops and businesses were visited, and it was fantastic to see so many businesses helping making our high street and surrounding areas look festive.
The winners were announced this morning when the Mayor and Chair of the Chamber of Commerce presented the prizes to the worthy winners! 
Quote from the Mayor of Sevenoaks:
"I am very pleased to see four successful independent businesses giving shoppers extra Christmas enjoyment by their imaginative festive window designs.  It was very difficult task to choose from all the town's delightful displays".
Retail Winner – Joie De Vivre – London Road, Sevenoaks
Retail runner up – The Chinaman 147a High Street, Sevenoaks
Non Retail winner – Dulces Patisserie – Brewery Lane, Sevenoaks
Non retail runner up – Jo & Co – the Limes Cobden Road, Sevenoaks
The winners of the two categories have the opportunity of a free ad on the Community Advertising screens at Sevenoaks mainline Station and the Stag Foyer for one month, with the runners up receiving a bottle of bubbly and a certificate.