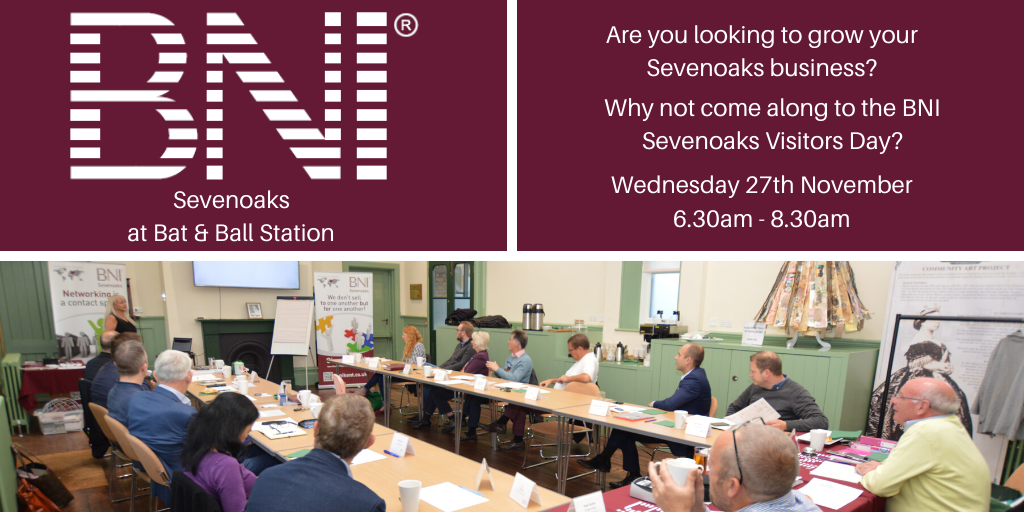 BNI Sevenoaks is a fast growing, friendly group of business owners, all passing high quality referrals to each other in a professional but highly enjoyable environment.
Would you like to increase your business network in order to grow your business potential?
Register now and join us on 27th November 2019 at Bat & Ball Station for a warm welcome and a warm breakfast. Note there is free parking nearby at the Sevenoaks Community Centre, Crampton's Rd, Sevenoaks TN14 5DN – just walk across the footbridge to Bat & Ball station.
Spaces are limited and categories soon fill up so don't miss out on this opportunity to meet other business owners and start building your network today.
To register please click HERE