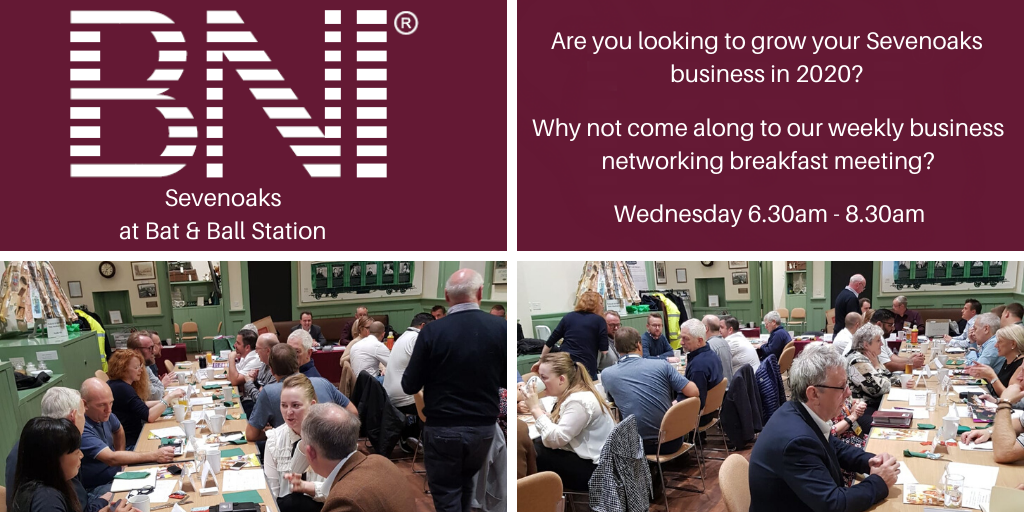 If Sevenoaks Chamber of Commerce has given you a taste of the positive effect of networking on your business, it could be the right time to give BNI a go.  BNI Sevenoaks are holding a visitors day on Wednesday 26th February and local business people are welcome to come along to see if it would work for company.
BNI Sevenoaks meet every Wednesday morning at the Bat & Ball Station in Sevenoaks for networking and referral marketing over breakfast.  We are looking to expand our group with like-minded business professionals.
Please contact Chamber member Suzanne Rice on 01732 300064 if you are interested and we will check if your seat is available, as we only allow one person per profession in the room.
Looking forward to seeing you bright and early on Wednesday 26th February.