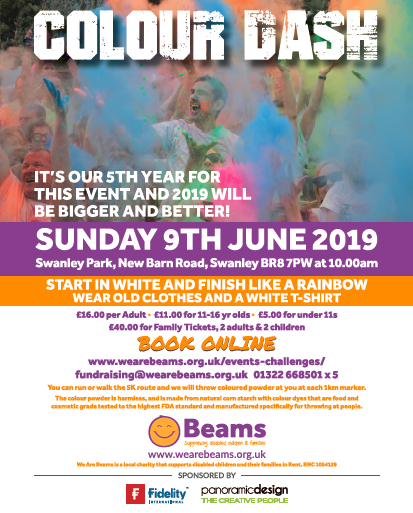 It's our 5th Year for this event and 2019 will be bigger and better than ever.
We have moved the event to Swanley Park, which is considered to be the best park in town with great family recreational facilities. Stay on and have a picnic afterwards.
You can run or walk the 5K route and we will throw coloured powder at you at each 1km paint station. This is a family event and is suitable for all ages.
"Start in white and finish like a Rainbow" The event is super colourful and engages all the senses.
We start at 10 am with a dance warm-up before you set off. It's not a race so you can complete the course at your own pace. The event has involved hundreds of participants in the past so places are in demand.
The coloured powder is harmless and is made from natural corn starch with colour dyes that are food and cosmetic grade tested and is manufactured specifically for throwing at people.
To book a place to participate click HERE