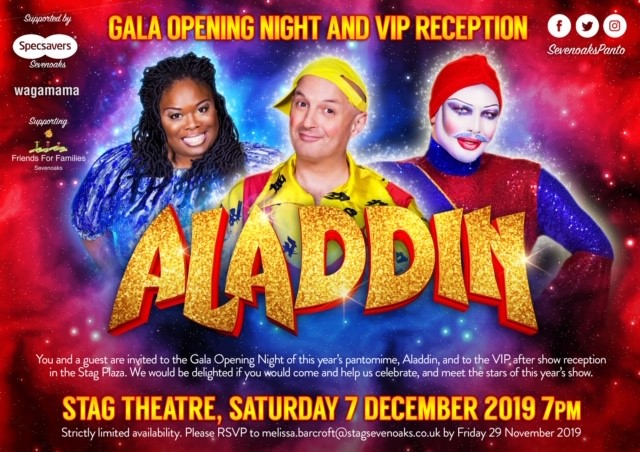 Please see details of an exclusive Chamber Member offer to attend the gala opening night of this year's Pantomime at the Stag Theatre on December 7th at 7pm.
Tickets are on a first come first served basis, please reserve your tickets direct with Melissa Barcroft via email melissa.barcroft@stagsevenoaks.co.uk. Please quote Chamber Member when booking your tickets.
We do hope you and your families can attend this opening night. In return for complimentary tickets we would be grateful if you could spread the word via social media, on the Sevenoaks Panto facebook page and to friends and family to make this year a sell-out success.
Last year was great fun, and we look forward to seeing members at this year's production.