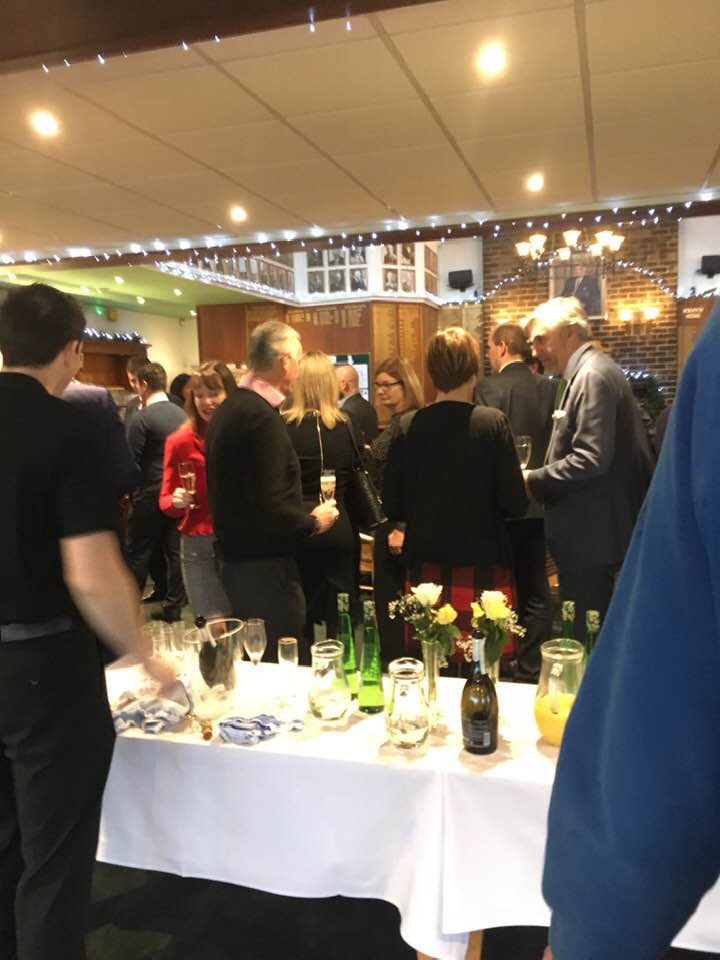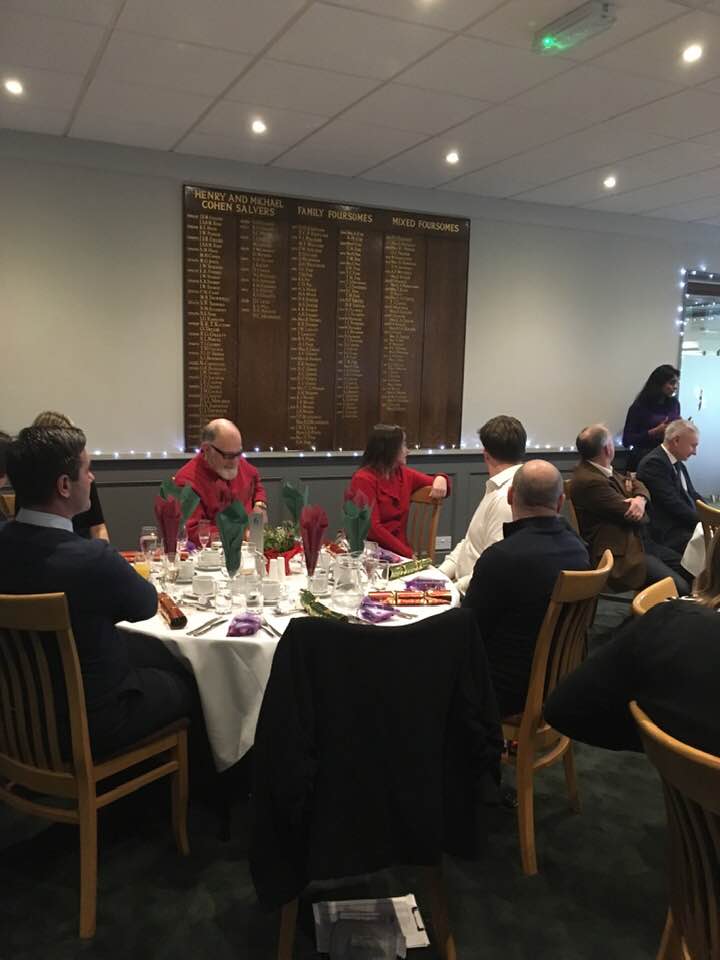 Great to see so many Chamber Members at our Christmas Lunch held at Knole Park Golf Club. The lunch was kindly sponsored by Sandhya Iyer from HR Dept and Julian Weekes from Action Coach.  A fantastic lunch was served by the team at Knole Park Golf Club overlooking the 1st tee at the fabulous golf course. This was the first event the Chamber has held at this unique club and we were spoilt with fantastic food, wine and welcoming hospitality.
Knole Golf Club have recently opened more flexible levels of membership aimed at corporate companies to enable the facilities of the club to be utilised by local businesses. To find out more about the facilities and membership levels please contact Kevin or Lucy at marketing@knoleparkgolfclub.co.uk
A Charity raffle for the lunch was organised to raise awareness for Choices a Charity providing specialist domestic abuse services.  Sandhya wanted to highlight this charity and help businesses to be aware of their responsibilities and how they can help employees affected by domestic abuse. She also wanted to highlight the 16 days of actioncampaign which is aimed at businesses to support them to take action against domestic abuse and violence and the Corporate Alliance which is the nationally recognised membership charity working with employers to lessen the impact of domestic violence in the workplace. Sign up here thecorporatealliance.co.uk
We are pleased to announce the amount raised was £290.00. Once again Chamber members were generous in offering a variety of prizes and congratulations to the winners:
4 Ball Round of Golf donated by Knole Park Golf Club – Winner, Kirsteen Allen from Ten2Two Flexible Recruitment
Bottle of Squerryes English Sparkling Wine donated by Handelsbanken – Winner, Jane Beer Jones from Sevenoaks Rugby Club
4 x Villeroy and Boch Champagne Flutes donated by the Chinaman, Sevenoaks – Winner, Mark Tuvey from Connectaphone
1 x Bottle of Scotch Whisky donated by Warners Law – Winner, Kevin Alger from Knole Park Golf Club
1 x Print of the 8th hole at Knole Park donated by Knole Park Golf Club – Winner, Daniel Murray from A-Z products
Thank you to all of our members who joined us, we hope you had an enjoyable afternoon. Thanks once again to Julian Weeks from Action Coach for reminding us to set our goals for 2020 and for Sandhya for reminding us to think of others in need at this festive time of year. If you would like to find out more about HR Dept or Action Coach please contact Sandhya.Iyer@hrdept.co.uk or julianweekes@actioncoach.com.
Best wishes for the festive season.