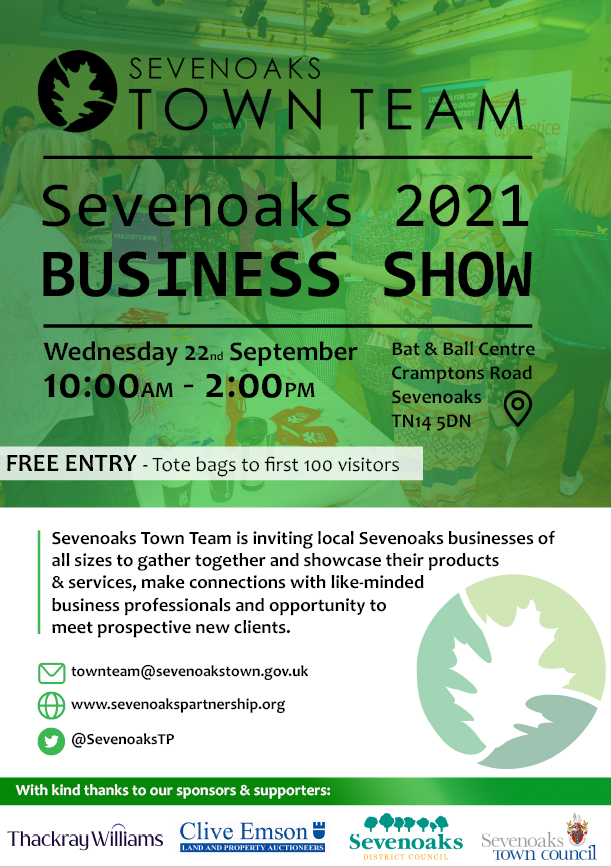 The Sevenoaks Business Show takes place on Wednesday 22nd September from 10.00am-2.00pm at the Bat & Ball Centre and Go2 are making it easy to get there.  Go Coach boss, Austin Blackburn is going to be running a free shuttle bus service every 15 minutes between the Bus Station in Buckhurst Lane to the Show.
Austin is a keen supporter of Sevenoaks and is using the Show as an opportunity to give the new Go2 "demand responsive service" exposure to a wider audience.
The business – based show is hosting a wide variety of businesses and support groups and will have something of interest for all, whether or not "in business".  As an example, Gorringes Auctions are offering in Antiques Roadshow style, free no obligation valuations of antiques and fine art, just bring yours along. There are also seminars throughout the event with subjects including: building a £500m business, making the most of social media, Covid and employment law, and the future of bus operations.
Entry to the show is free for the general public and businesses interested in taking one of the last available slots can obtain a booking form from townteam@sevenoakstown.gov.uk.  Sponsors of the event are Clive Emson Auctioneers, Thackray Williams Solicitors and Sevenoaks District Council.