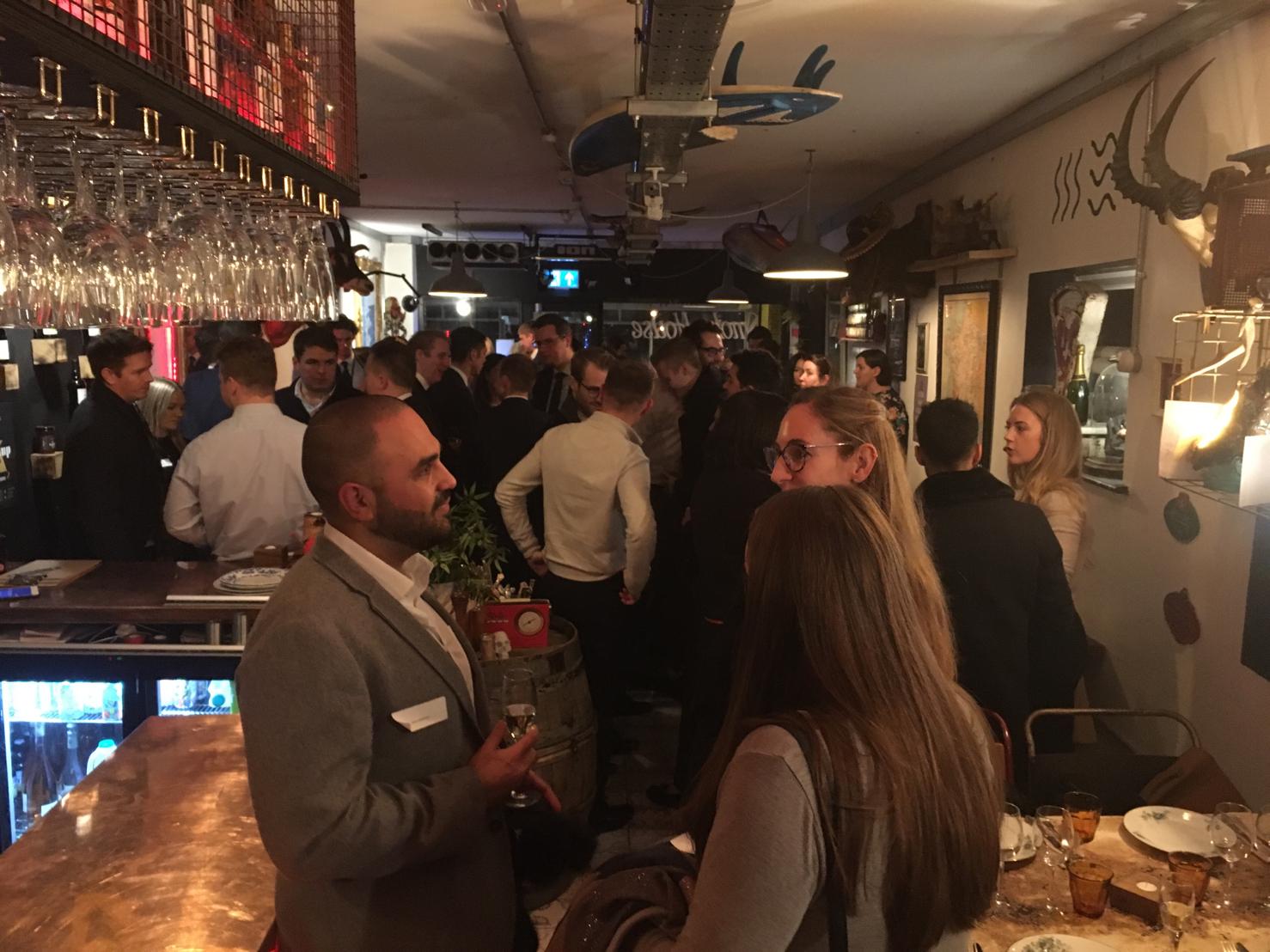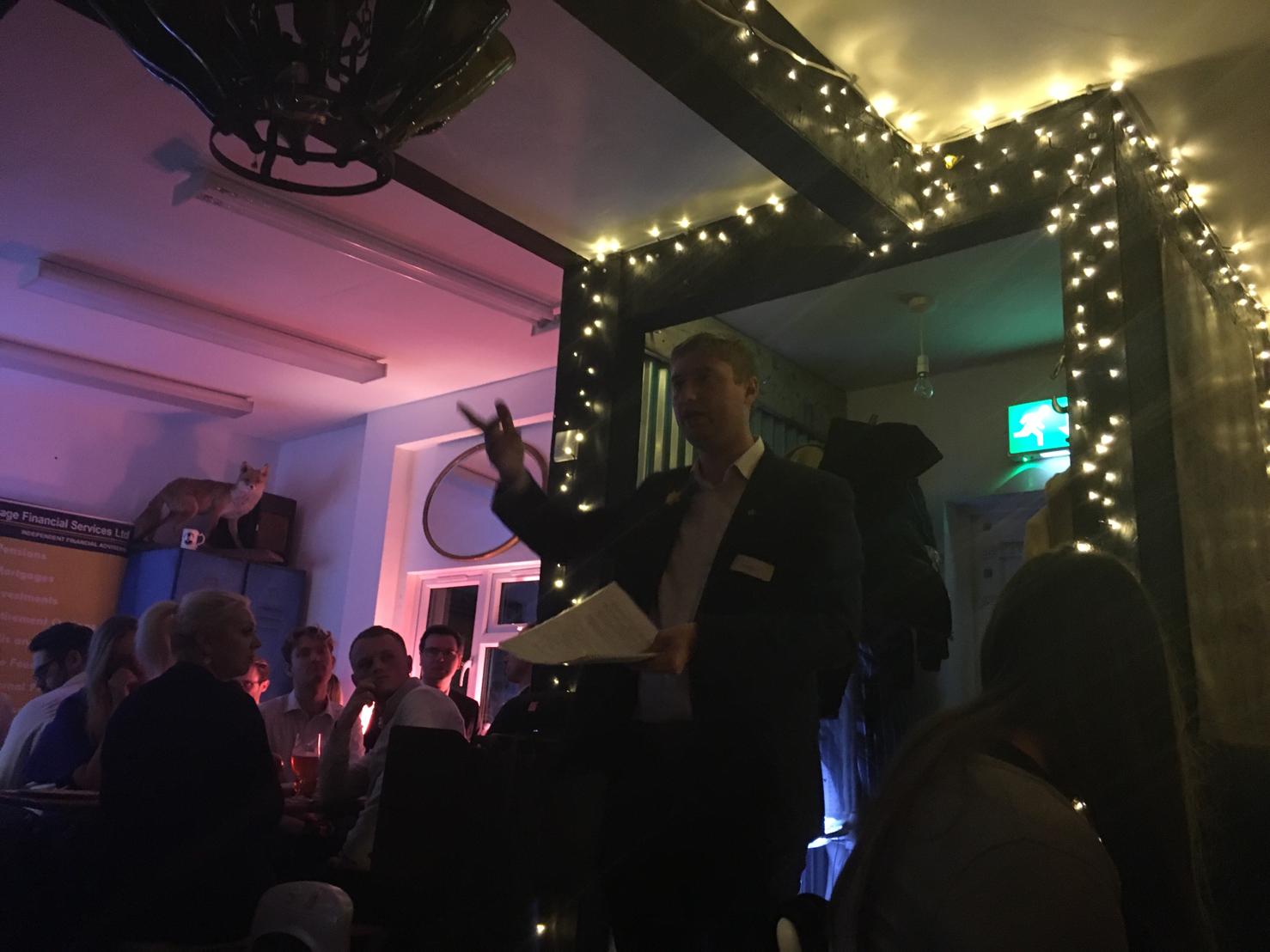 The Next Generation team kicked off the festive season with an event at one of our great supporter's venues Brisket and Barrel in Sevenoaks.  Another great night of networking, informal icebreakers and socialising with young entrepreneurs and professionals.
Amy Lane, Solicitor at Thomson Snell & Passmore and Lead Ambassador for the Next Generation Business Chamber said:
 'I am delighted to have seen so many next generation professionals networking.  This is our third event since the Committee was formed with the highest number of attendee's to-date, resulting in the event selling out.  Thank you to Vintage Financial Planning for sponsoring the event and Alexander Stennings for his continued support as my Vice-Ambassador.  I am looking forward to seeing everyone at the event in January' 
Alexander talked to the group about focusing on their own financial planning, saving up for a house and what are the best options. He also spoke about putting into a pension plan and how to ensure that you are getting the most out of your workplace pension. Also for those who are self-employed (or thinking about it) making sure that the right protection is in place, so they are covered should the worst happen. He highlighted that everyone is on a different path and that it is important to seek out the best advice to ensure you are on the right route to achieving that goal.  Please contact Alex and the team at Vintage Financial Planning at enquiries@vintagefinancialplanning.co.uk who are happy to speak to those who would like a hand starting the journey on the path to financial success.
The Next Generation Business Chamber are looking to recruit a new Committee member to help support the existing Committee, particularly with social media and their digital presence. This is a volunteer role which will require you to attend the Next Generation events every other month, the Next Generation Committee meetings every other month and promote the Next Generation through your business and social media. If you are interested, please email Amy Lane at amy.lane@ts-p.co.uk setting out what you think you can bring to this exciting and growing Chamber by the end of 2019.
Our next event will be on the 23rd January at Cote Brasserie, Sevenoaks from 5.30.  The Next Gen Team will kick off the New Year with a fun quiz and networking evening. Book early to avoid disappointment.
Thanks to you all for supporting the Next Generation Business Chamber this year, we look forward to strengthening our business community next year!
Amy Lane and the Next Gen Team