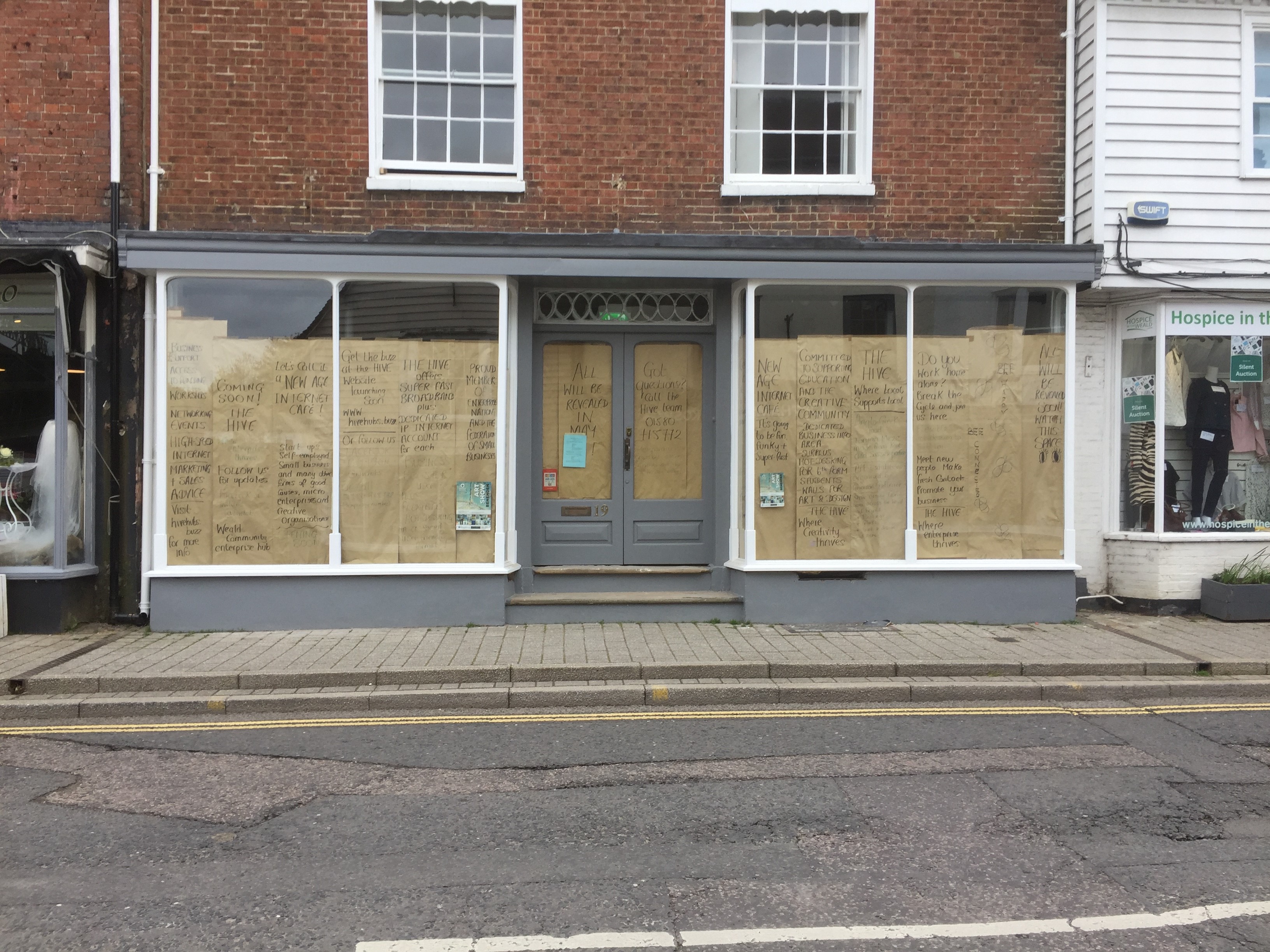 The Sevenoaks and District Chamber of Commerce has been using the lovely space at Grierson Galleries for the last two years as our headquarters and office address.  We were very fortunate to work with Annie and Grahame at Grierson Galleries who gifted us space and enabled us to use the money we would have spent on rent for membership development.  We are very grateful to Annie and Grahame for being so generous and supporting our Chamber.
Unfortunately the Gallery is now moving to the HiveHub, 19 Stone Street, Cranbrook, closer to Annie and Grahame's home and the Chamber offices are no longer located at the Gallery.  For now we are not investing in office space and Kathryn and I will be working from home when not at meetings or events.  We will still be meeting with members and new contacts in the town and have had several members offer their meeting rooms to us for occasional meetings. 
We have been very fortunate to have such a great space to work from, and the partnership enabled us to help each other where we often opened the Gallery on quiet days to save Annie and Grahame the journey into Sevenoaks.  Our collaboration with Grierson is a great example of how businesses can work together and support each other and we are grateful for their support.  
We wish them the very best for the future and we will be advertising their upcoming events and exhibitions.  If you would like to contact Grierson Galleries or visit them at their lovely new space, please get in touch HERE