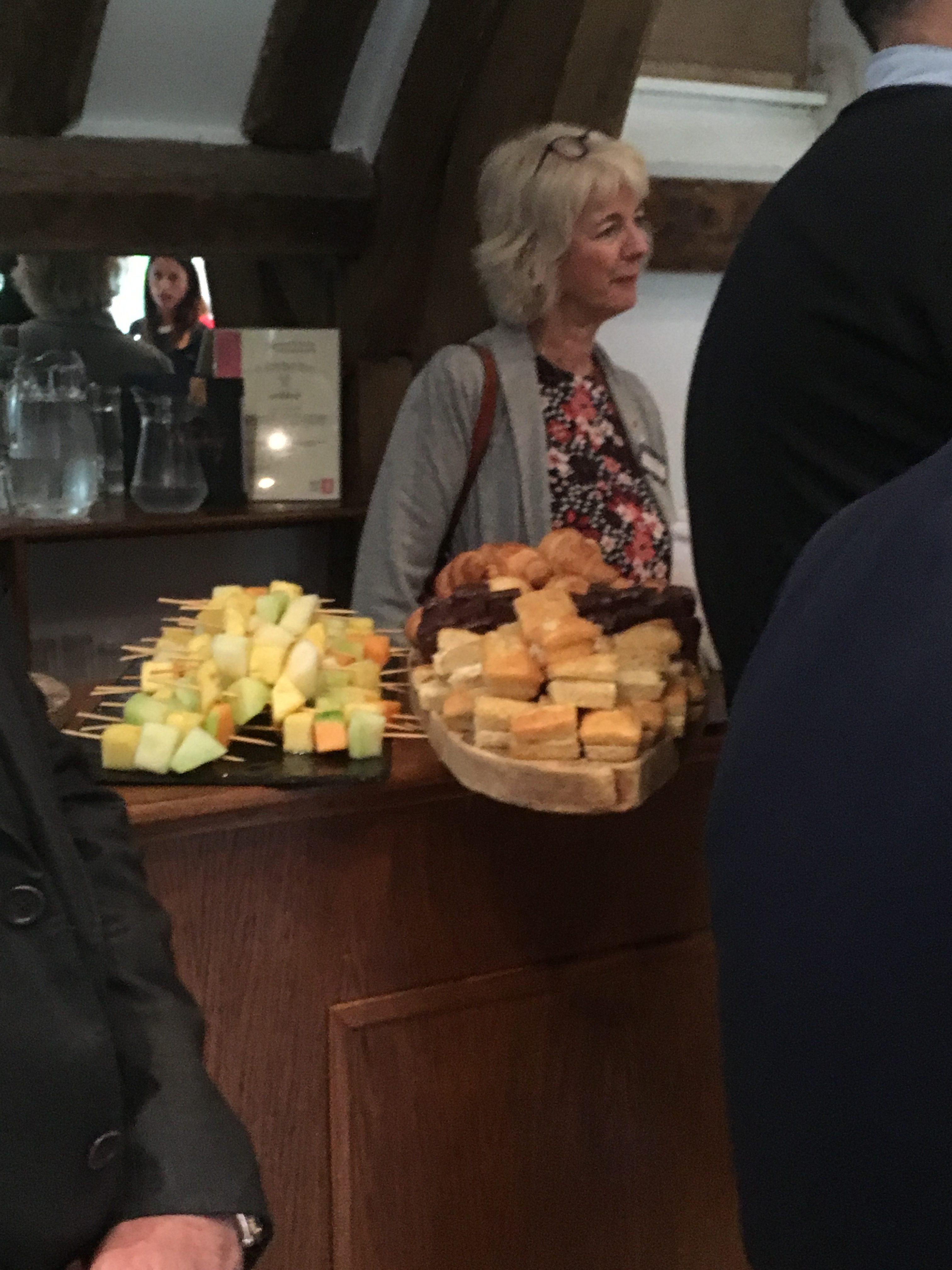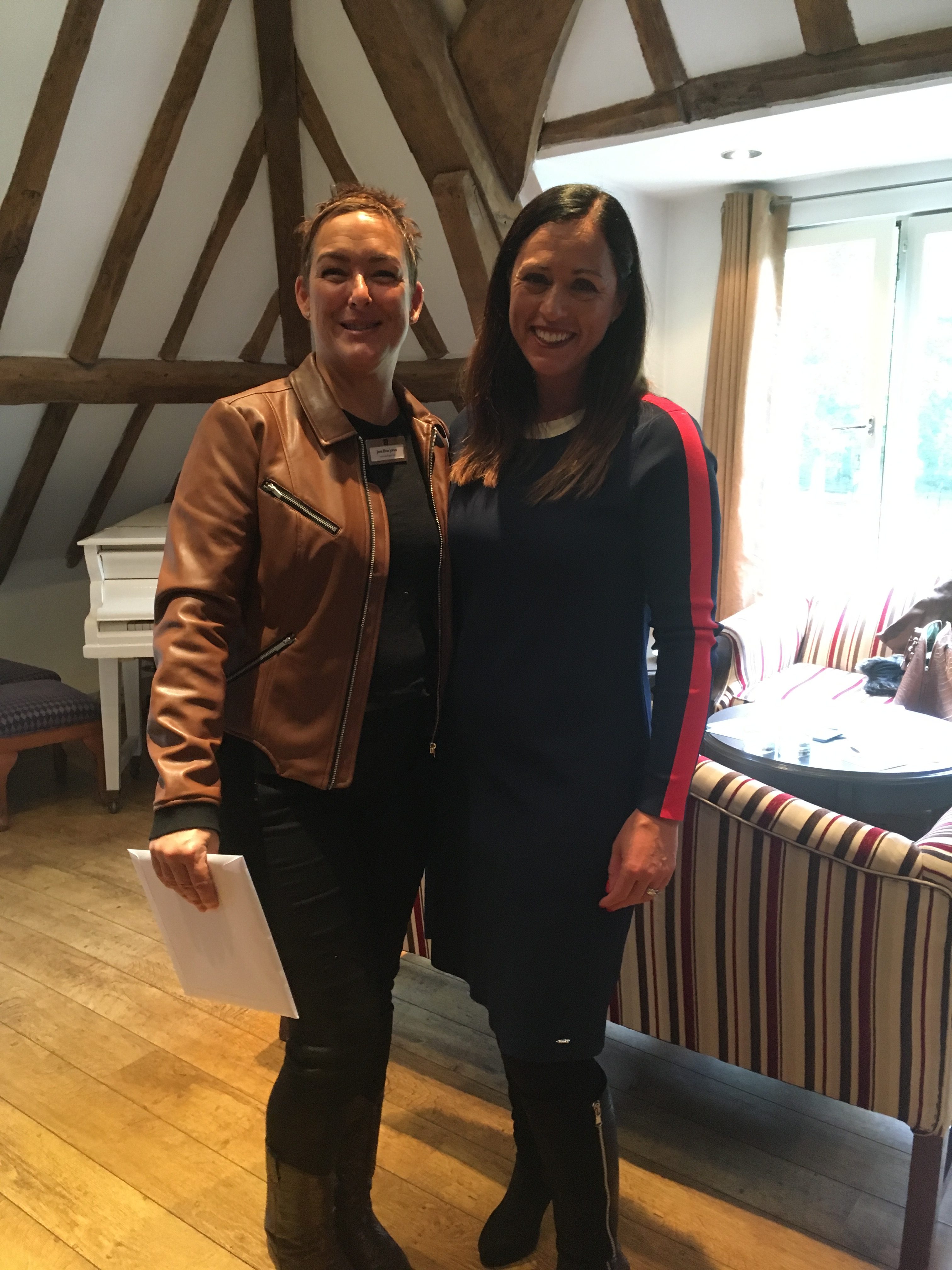 We were back at Hever Hotel for our Westerham Wednesday networking meeting yesterday. Thanks to Lee Crawford, General Manager,  Catherine Procter and the team yet again for the fabulous spread!
At the end of the meeting we were given a tour of the new spa facilities – Shambala which recently opened at the hotel – WOW!
At Shambala, they seek to help balance body, mind and spirit. To achieve this, they combine Yoga, meditation, Diet and Ayurvedic massages. Find out more at shambalaspa.co.uk. Hever are offering chamber members 25% off treatments too!
If you are thinking of booking your team into a Christmas joiner event, Hever Hotel is offering a murder mystery evening – Who killed Santa on 21st December (new date announced as the first date of December 13th is already fully booked!)
To book either the Spa discount or Christmas Joiner party please contact Catherine on sales@heverhotel.co.uk
Our sponsor for the meeting, Cal Bull-Edwards, senior marketing consultant at Living Content, spoke about the importance of your business being found online at the point that your target customer is actively looking for what it is that you do.
She made the valid point that countless businesses overlook: your customer is not out to find you, they're out to find answers. If you're not providing answers, the chances are your competitor is.
The way consumers buy products and services has changed for good. Successful businesses address their customers' problems head-on; they waste no time in satisfying their needs. To do this you must really, really understand your customers; their pain points and what makes them tick.
Cal is offering a Free Power Hour to Chamber members; an intense burst of marketing energy to help you get started with a plan, overcome procrastination, channel your concentration and unearth potential areas for growth.
Congratulations to Jane Beer Jones from Sevenoaks Rugby Club who won the charity business card draw again and will take advantage of a free massage at Shambala courtesy of Hever Hotel.
A  couple of events being run by Westerham Town Council were highlighted:
A free Family Fun session on Thursday 24th October from 10 am to 1pm at Westerham Hall
Westerham Late Night Shopping event takes place on Thursday 28th November between 5pm to 8pm
There are still some sponsorship opportunities available at our events :
Next Generation pre-Christmas event on 20th November at Brisket & Barrel
Chamber Christmas lunch on 12th December at Knole Park Golf Club
Please do get in touch if you would like to find out more.