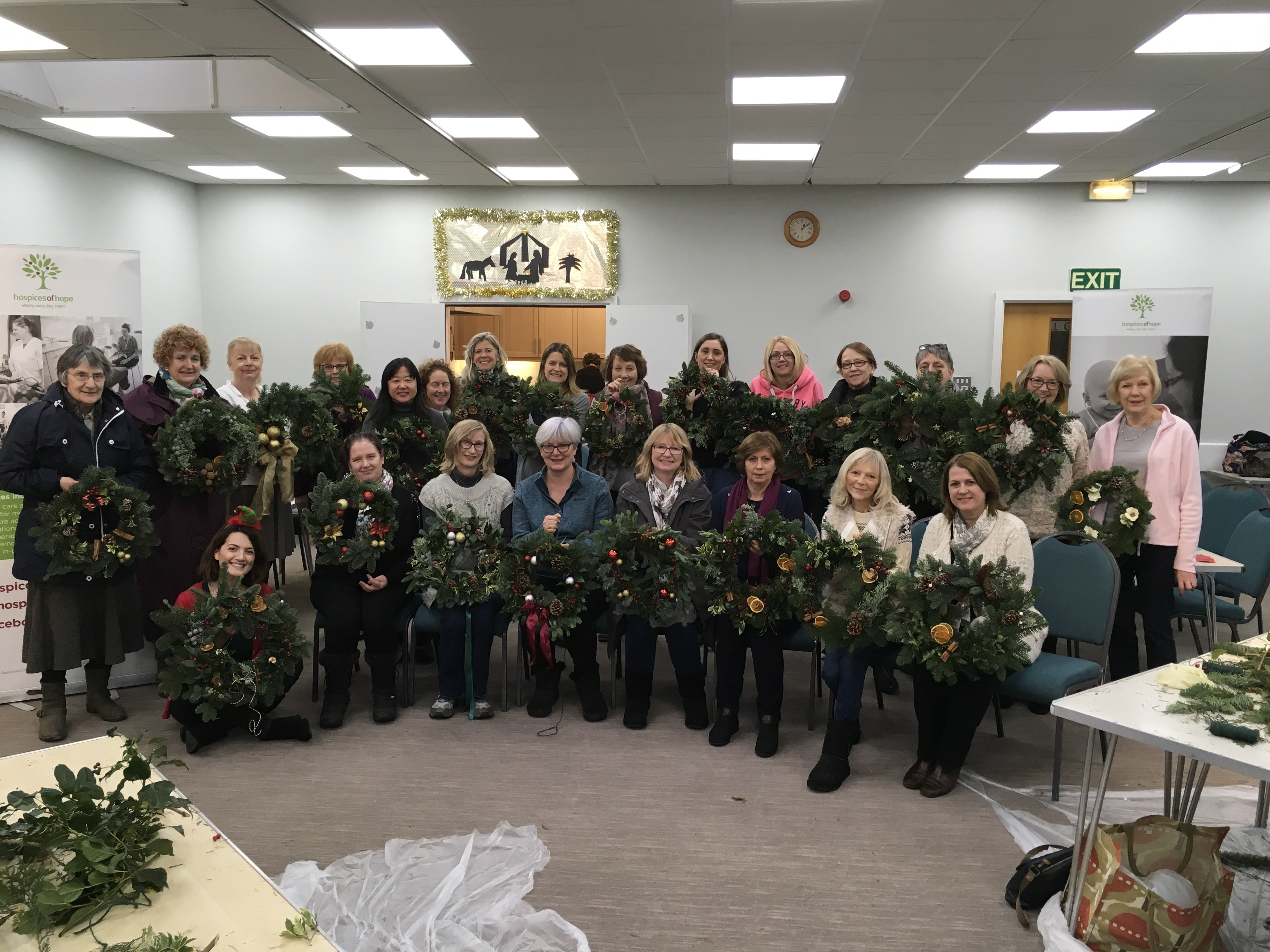 Hospices of Hope's ever-popular Christmas wreath making workshop is returning to Bessels Green this December. The charity has been holding this event for several years now and is delighted that Chic Weddings and Events has agreed to run the workshop.
Chic Weddings and Events is an award winning florist and venue stylist based in Gravesend. It specialises in beautiful décor, centrepieces and finishing touches for dream weddings and the team will be bringing this expertise to the charity's workshop.
The event is on Monday 9th December from 10.30 until 2pm at Bessels Green Baptist Church Hall, Sevenoaks. Tickets cost £35 per person and include materials for the wreath, coffee and mince pies on arrival and a light lunch. Tickets can be purchased through the charity's website hospicesofhope.co.uk.
Fundraising and Resources Director, Anna Perolls, said:
Our Christmas wreath making day has become part of our run up to Christmas. Every year we have a great day with a really festive atmosphere. Chic's creative team will ensure that everyone makes a fantastic wreath and we are very grateful to everyone at Chic for supporting our work.  Proceeds raised will help support adults and children living with life-limiting or terminal illness in countries where there is very little medical care.
For further information please contact: Sam.Barnett@hospicesofhope.co.uk or ring 01959 525 110