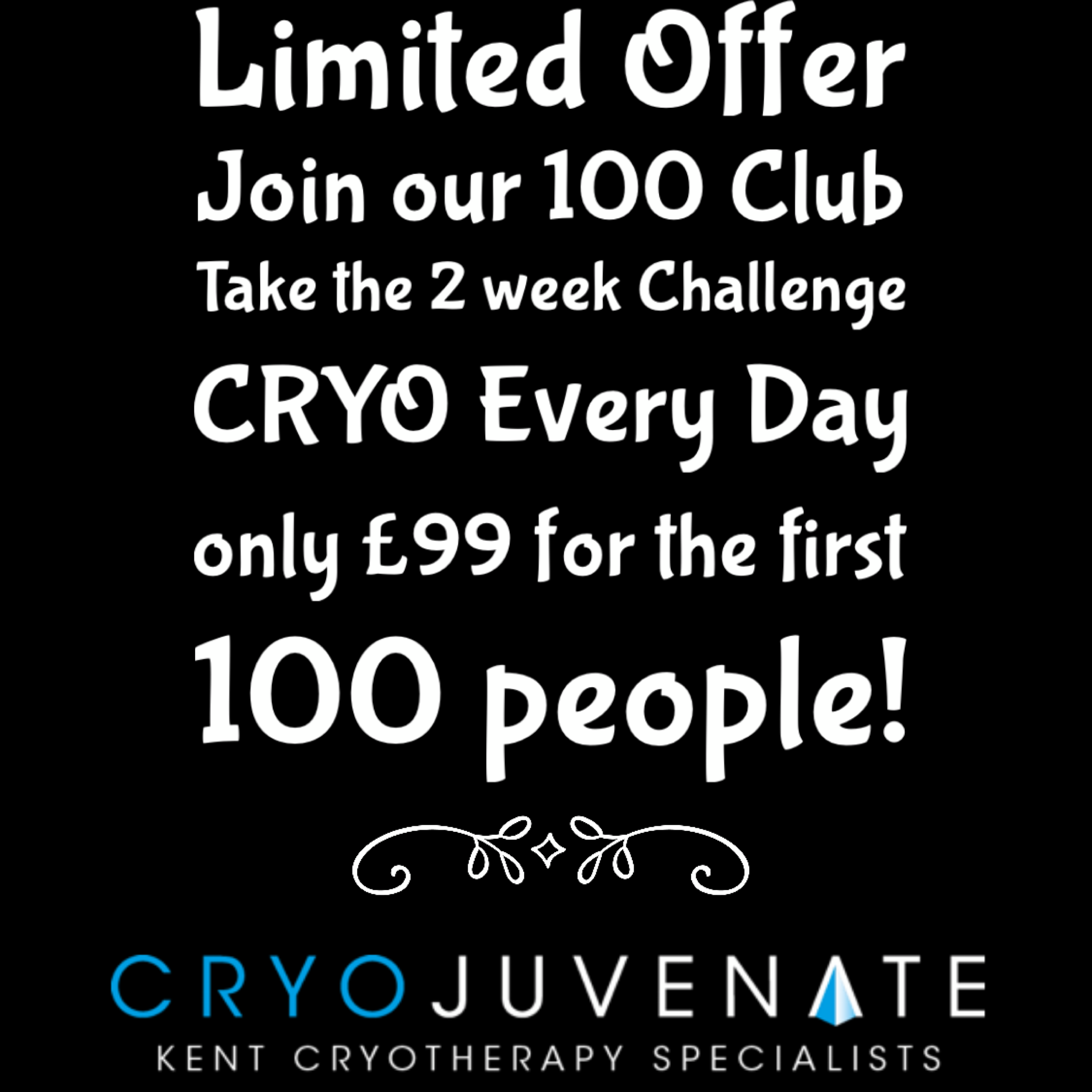 💥LIMITED OFFER💥   ❄️Join the CRYO 100 CLUB❄️   ❄️FREEZE EVERY DAY for 2 WEEKS❄️
✳️ first 100 people will benefit from taking Cryotherapy every day for 14 consecutive days.
✳️ it's only £99 (that's only £7 per chamber)
✳️Purchase on-line in advance
✳️2 weeks will begin from the date of your first session.
✳️Not exchangeable
✳️3 months to use from date of re-opening (expected beginning of July)
✳️Booking dates will be announced as soon as we know the actual date we can re-open!
They say cryotherapy will start to deliver results after 8-10 sessions. This challenge may be the perfect solution for you if you suffer with any of the below:
➡️Tinnitus
➡️autoimmunediseases
➡️insomnia
➡️sportinjury
➡️inflammation
➡️libido
➡️mentalhealth
➡️postsurgery
We'd just love to see as many of you as possible using our Chamber as soon as we re-open!  Please support Cryojuvenate during these weird and especially tough times by getting involved 💥BOOM to HEALTH💥 😍🙏🌈X
If you have Q's please feel free to ☎️ 01732 449411