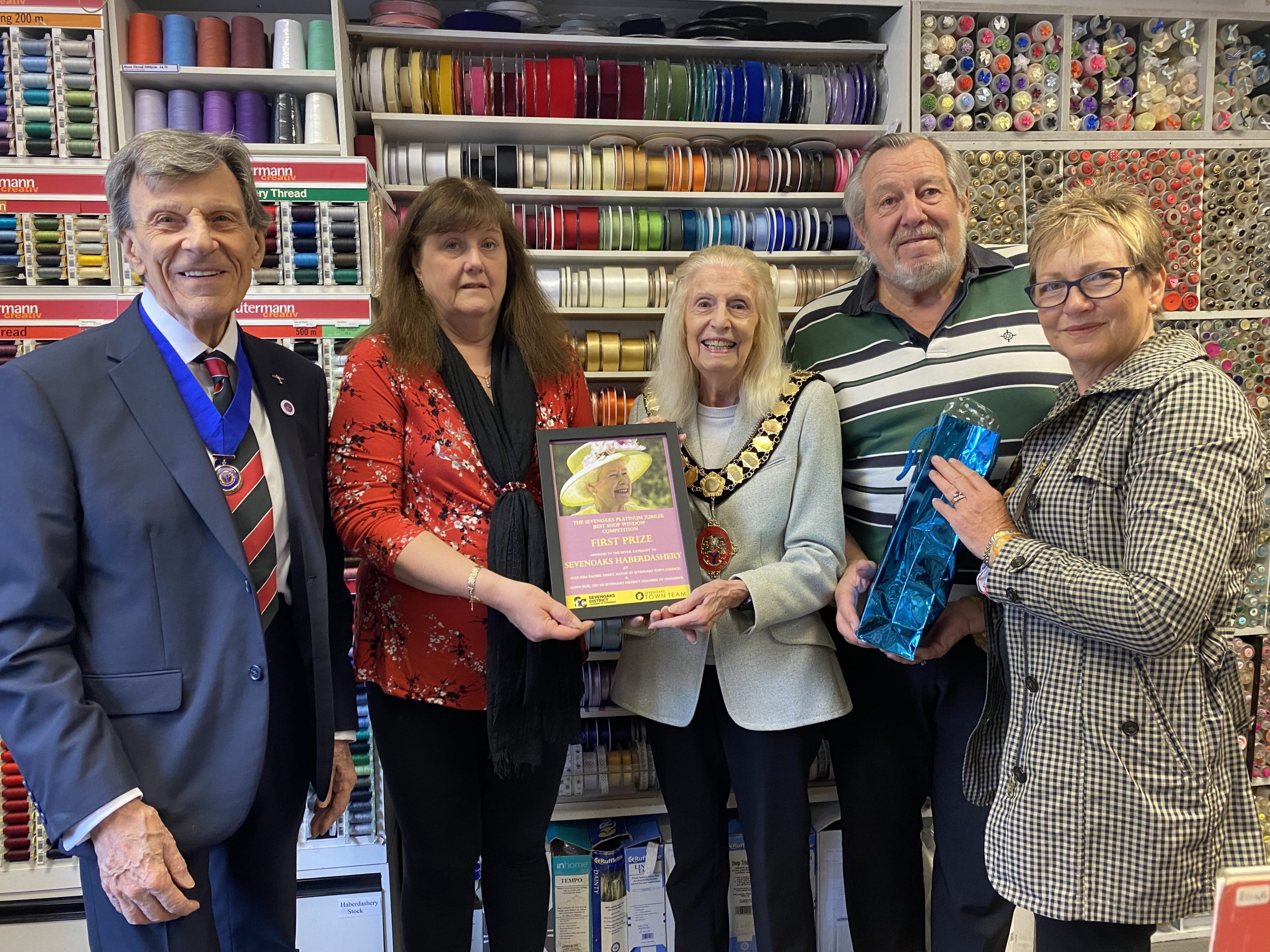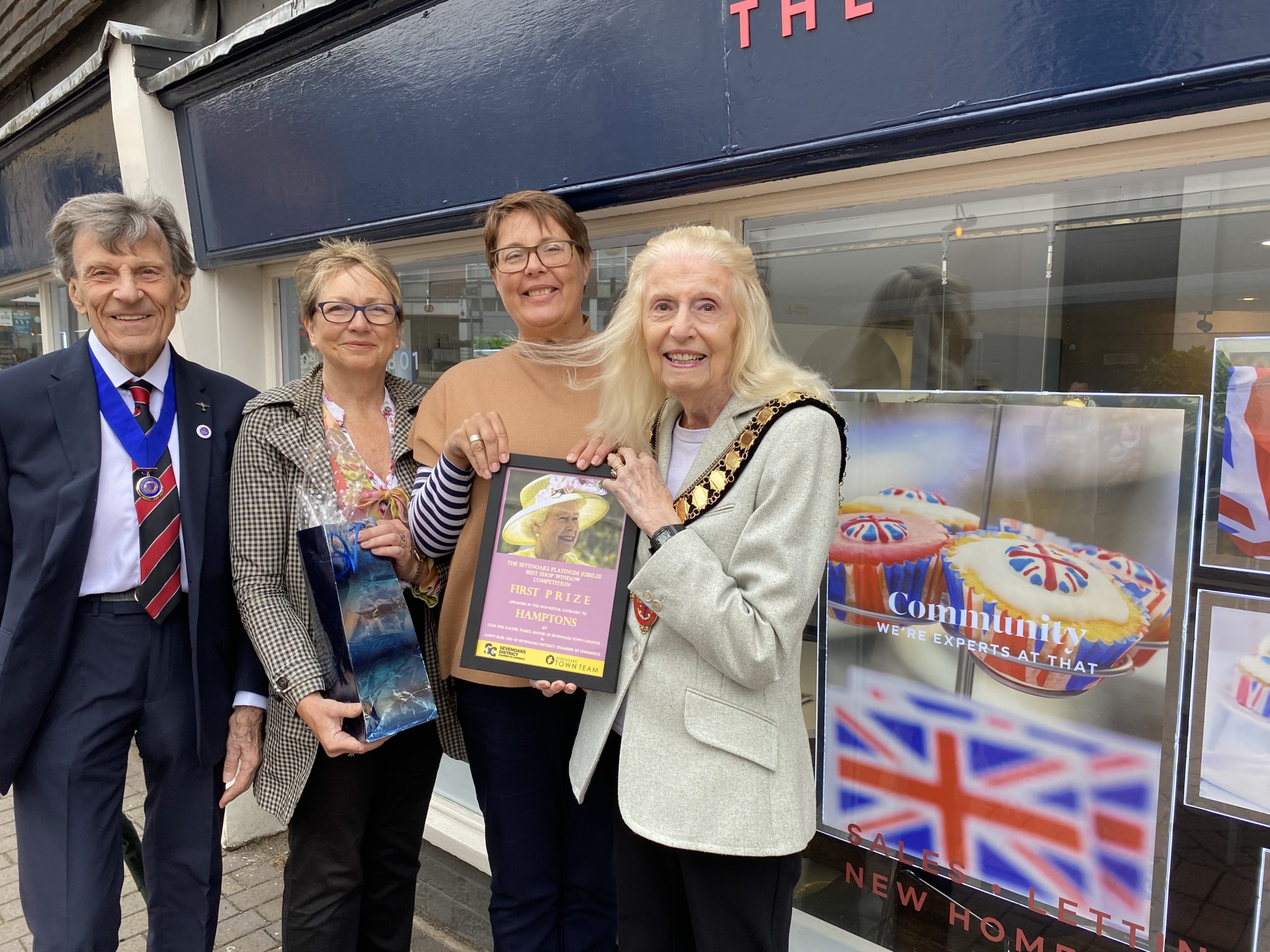 A competition to find the "Best Dressed Window" in the town centre has been judged by Mayor Cllr Rachel Parry and Chamber of Commerce CEO, Dawn Blee. In the run up to the celebrations the pair toured the town centre, finding more than 60 businesses that had joined in the spirit of the occasion.  Deputy Mayor Cllr Claire Shea and Cllr Richard Parry joined in with the judging too.
In the Retail category, a fantastic Union flag Jubilee button made up of hundreds of buttons, and trims were found at Sevenoaks Haberdashery, and this justifiably won first prize.  At Sevenoaks Art Shop a "selfie mirror" complete with crown and a superb purple and gold union flag made of artist's materials and picture frame parts came joint second with a demure but very clever "dress" display at Demelza taking up the joint runners-up positions.  
For Non-retail businesses the estate agents come to the fore with Hamptons changing all their window displays to a montage of many related Jubilee images to take first place, with the newest agency in town, Langford Russell putting on a fine show with purple and gold balloons, great window graphics and a canopy of gold crowns above the entrance.  Fargs hairdressers joined them as joint runners-up with amusing images of The Queen which have to be viewed to enjoy the jokes.
When visiting the businesses to make the awards the judges found the owners and staff to be super-delighted with their wins, and it was even more fun that customers in each business joined in the occasion.