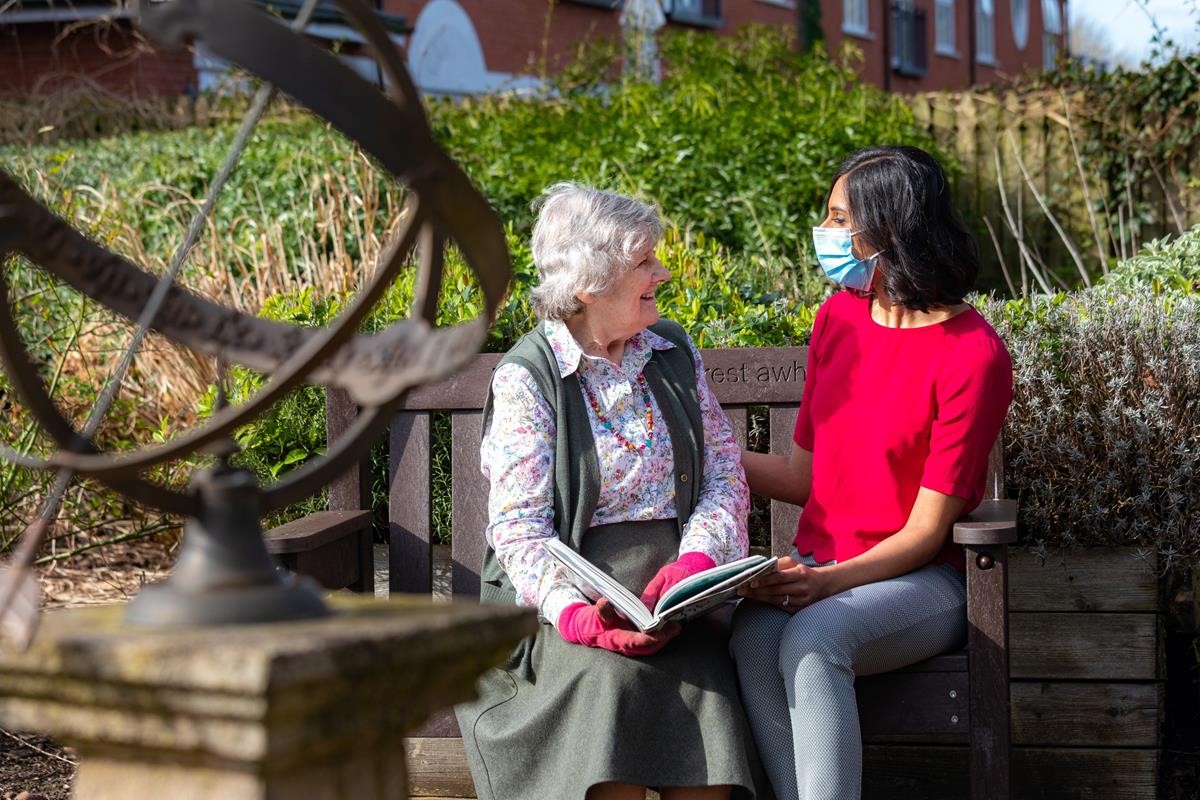 WEALD HEIGHTS CARE HOME SEVENOAKS
We would like to invite you to our free event to present our new helpful dementia guide 'Let's talk about dementia: 21 things everyone should know', designed to support people whose loved ones have been diagnosed with dementia.
A poll of 2,000 adults carried out by Care UK found over a third of British adults (35%) have many questions about dementia – but do not know how to get the answers.
Tapping into more than 40 years of experience of providing care for people living with dementia, our latest guide has been designed by Care UK's experts, including Head of Nursing, Care and Dementia, Suzanne Mumford, as well as Home Managers and team members across more than 150 care homes.
Following an easy-to-read Q&A format, the guide is filled with answers to the questions care home teams across the country have been asked by relatives or members of the community – from identifying the signs of the condition, and interacting with a person living with dementia, to everyday questions regarding diet changes and sleep patterns.
We hope you will be available to attend.  Light refreshments will be provided and you will also have the opportunity to view our home.
For more information, please call us on 01732 747700 or email amelia.moore2@careuk.com