Next Generation Business Networking

The Next Generation initiative provides a meeting forum for entrepreneurs and professionals at the early stages of their career. The networking is very relaxed and informal to encourage the future generation to make early business connections they can nurture throughout their careers. The group is run and organised by members of the Next Generation Team with support and guidance from the Chamber and is suitable for professionals and entrepreneurs who may be starting a new career or business venture or at the early stages of career progression within their organisations.
NEW BLOG FROM A COMMITTEE MEMBER
Networking it is one of those areas which they do not really teach you at school or while you are doing your qualifications whether it is at university or an apprenticeship and for many people it can be quite a daunting experience. You will hear people say...
read more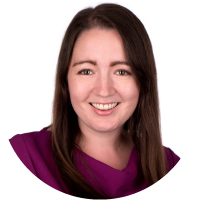 AMY LANE - LEAD AMBASSADOR
Amy is a solicitor at Thomson Snell & Passmore based in Tunbridge Wells. She specialises primarily in tax planning and succession matters with a view to mitigating tax exposure and preserving family wealth for future generations by providing practical, clear advice whilst understanding the sensitivity and often competing objectives of family circumstances.  In 2018, Amy was a finalist in the Young Practitioner of the Year category at the international STEP Private Client Awards, shortlisted as one of only six young professionals from across the globe to be recognised as an up and coming practitioner within the industry.
Amy is an advocate for ensuring that legal services and advice are accessible for those who need it the most and she regularly undertakes pro-bono work as well as working in partnership with numerous charities, such as Breast Cancer Care and MENCAP, to deliver presentations and legal clinics.
Amy has been attending the Sevenoaks Chamber events since 2014 and is passionate about raising awareness of the importance of marketing and networking to securing long-standing professional relationships by encouraging people to find a way of marketing and communicating through the Chamber of Commerce that suits them, their business and the succession of that business.
email: amy.lane@ts-p.co.uk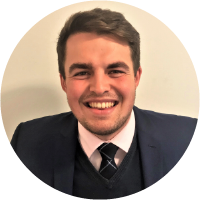 ROSS JEFFERIES
In 2014 whilst most of my peers went off to University, I joined the family wealth management firm; Panoramic Wealth. Nearly 5 years down the line I specialise in Mortgage and Protection advice. The reason for this is that is still very much part of the British psyche to want to own your own home and those in the earlier stages of their career will tend to look towards home ownership before worrying about Pensions for the time being.
As an advocate for helping Young Professionals, I have organised my own events over the last 2 years. Most recently I had over 50 attendees listen to guest speaker Liam Malone, who not only win 2 gold medals at the Rio Paralympics but also broke 2 World Records previously held by Oscar Pistorius.
I had come to know of Liam through the podcast 'The Bull Sessions'  that I do with an old school friend where we interview successful and interesting Millennials. It turns out that the widely publicised "lazy generation" do not just spend their money on avocados and lattes having interviewed others such as Christian May (Editor of City A.M), Nicholas Bowman-Scargill (4th Managing Director of Fears Watches) and Jesse Wilson (Co-Founder of Jubel Beer).
email: ross@panoramicwealth.co.uk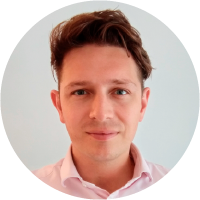 SCOTT WILLIAMS
I have been in Insurance for over 13 years and have worked predominantly as a Professional Indemnity and Liability specialist for large Kent based commercial brokers.
Often described as tenacious, I love the challenge of an unusual risk and I feel that my easy going approach and ability to recognise a client's commercial need (even when they haven't identified it for themselves) is the key to our success.
I started Clarke Williams alongside Henry 2 years ago and believe that we are ethical brokers who genuinely care about the clients best interests, using a common sense proactive approach.
Fun Facts:
I once spent the night in a VIP lounge talking to members of the Wu Tang Clan and didn't even realise.
I can do a cracking Pingu impression.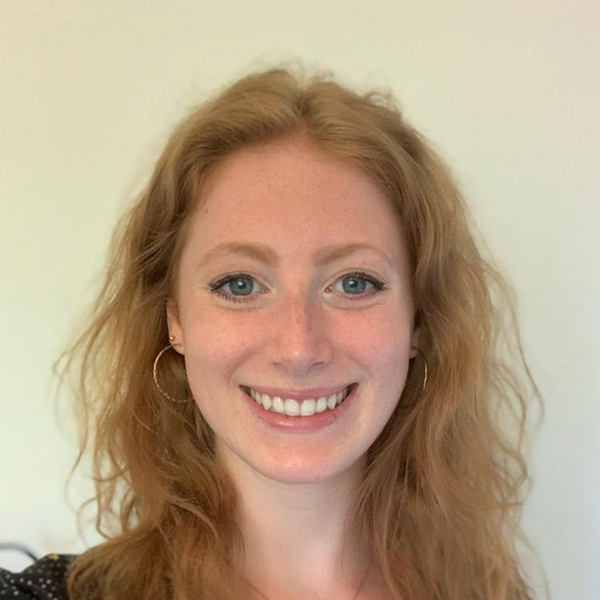 GABI HASLAM
Gabi graduated from the University of Liverpool in 2019 with a degree in Psychology, focusing her final year on the effectiveness of advertising on social media.
She has lived in Sevenoaks for the majority of her life and has worked in local businesses, therefore is passionate about helping the network of young businesses grow.
Gabi hopes her role with Next Generation will allow her to support this community in order to maintain a thriving environment for current and future business owners.
email: gabihaslam@gmail.com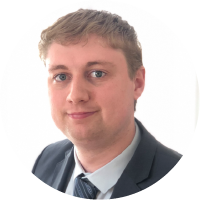 ALEXANDER STENNINGS - VICE
'Alexander is an experienced Mortgage & Protection adviser. I am responsible for ensuring that client reaches their planning goals so we can help them achieve the right mortgage and protection that suits them. Furthermore, I am on hand to help ensure that all of our clients get the professional & efficient service that they deserve.
I love to travel as this helps me try new experiences and challenges. I am a passionate Chelsea supporter but also enjoy watching other sports such as Tennis and the Olympics.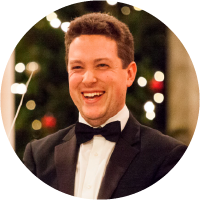 HENRY DESMOND
Henry started Henry Desmond Productions as a way to bring professional quality music and productions to his home town of Sevenoaks in 2018. He debuted his pops/symphony orchestra at the Stag Theatre in April 2019. Henry trained as an Apprentice at the Royal Opera House and Royal Shakespeare Company and prides himself on high quality production ethics.
PAUL STEVENS
Paul joined Sanlam in 2006, having received his grounding in the financial services industry at what was then, Skandia Life Assurance. With over 14 year of investment experience, Paul holds Chartered Wealth Manager status with the Chartered Institute for Securities and Investments and has experience in managing a range of investment portfolios for private clients, trusts and charities.
email: Paul.Stevens@sanlam.co.uk
Upcoming events in Next Generation Networking
No Results Found
The page you requested could not be found. Try refining your search, or use the navigation above to locate the post.
For more information about our forthcoming Next Generation events please follow us on twitter, facebook and instagram. 
To read reviews or to see photographs from our recent Next Generation events and meetings click the links below.