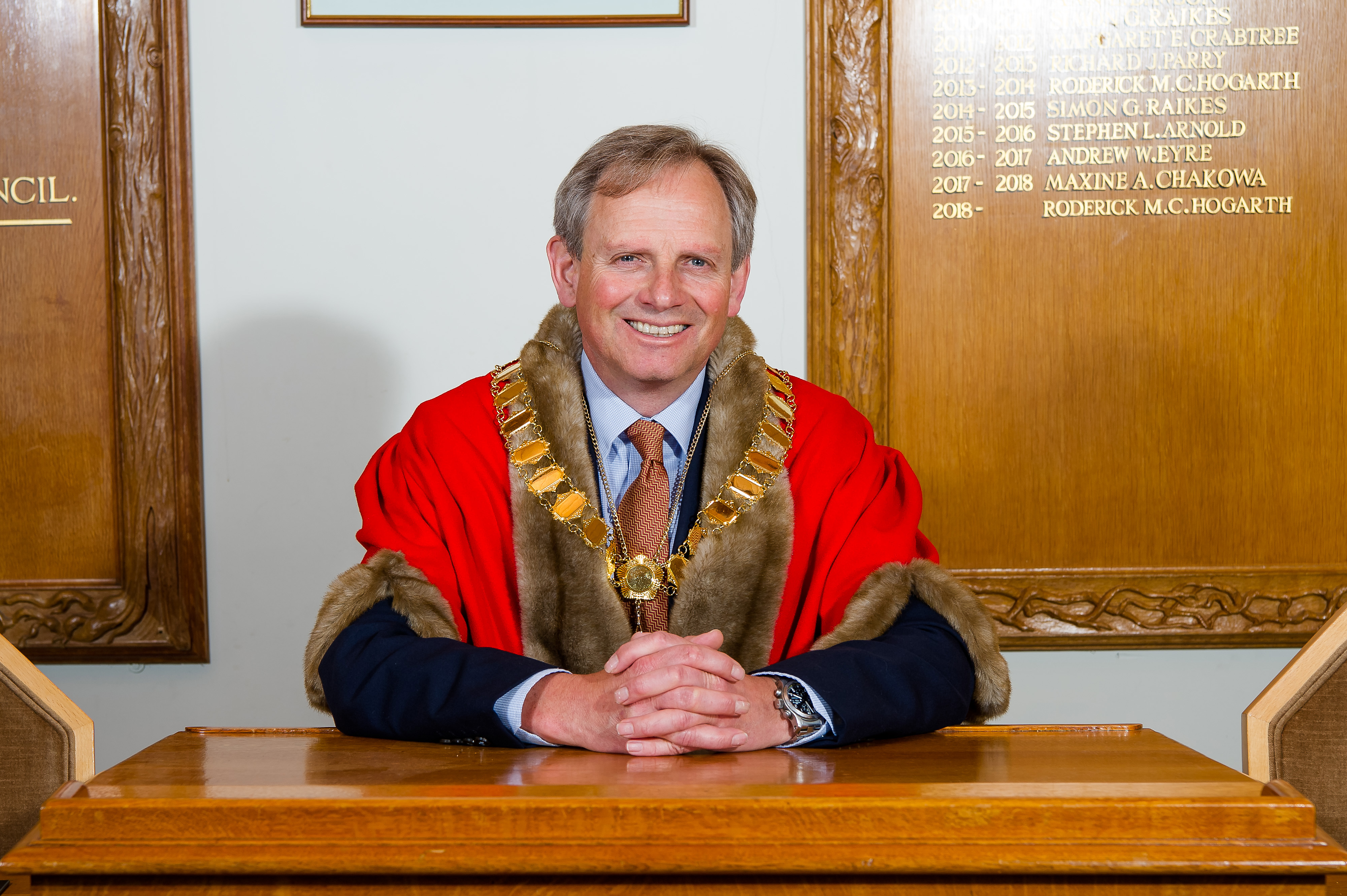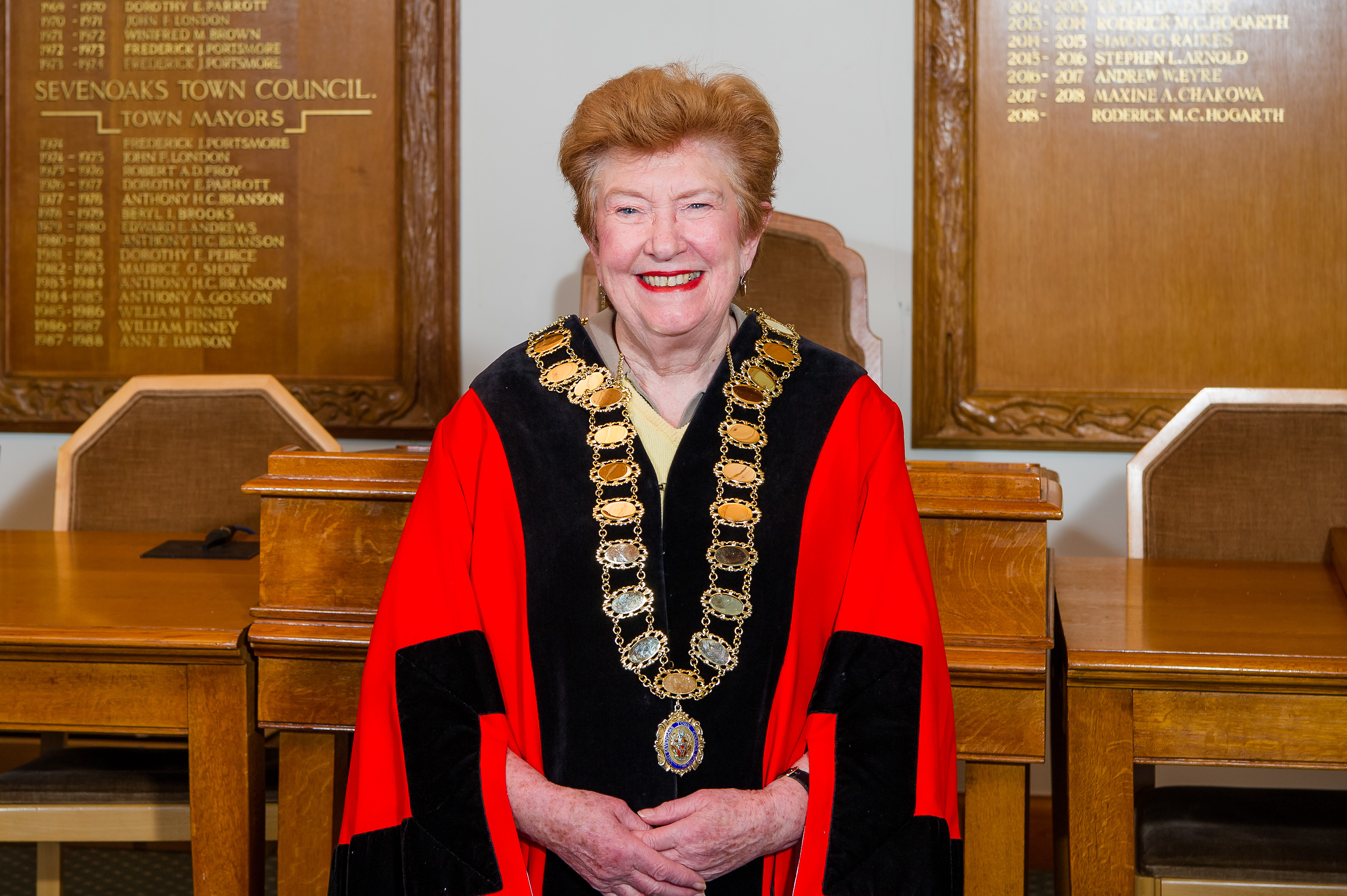 Outgoing Mayor
At Sevenoaks Annual Council Meeting held on Monday 13th May 2019 the outgoing Mayor, Cllr Roderick Hogarth handed over the Mayoral Chains and Robes to the incoming Mayor for Sevenoaks Cllr Nicholas Busvine OBE.
Cllr Hogarth with his wife Mary as Mayoress have attended hundreds of engagements in the town supporting local community groups and visiting areas outside of the town to promote Sevenoaks.
During his year of office Cllr Hogarth chose to fundraise for Sevenoaks Powerchair Football and projects within the Sevenoaks Mayor's Fund.  At the end of his Civic Year Cllr Hogarth distributed and allocated the following funds:
Sevenoaks Powerchair Football £16,600, Sevenoaks Day Nursery £2,700, 3G Rugby Pitch at Knole (ongoing project), £2,700, Stag (ongoing project) £2,700 and Alice's Ark £2,450.  
Incoming Mayor and Deputy Mayor
Cllr Busvine spent his childhood in Kemsing and Sevenoaks.  He was educated at Sevenoaks School and St John's College Cambridge, where he studied Economics and Law.  He joined HM Diplomatic Service in 1982.  During his 29 years as a diplomat, Cllr Busvine served in a variety of posts in Asia, Africa, the Middle East and Latin America.  His final overseas post was to the Embassy in Baghdad during the height of the war in 2006/7.  Cllr Busvine was appointed OBE in 1994 and retired from public service in 2011.  He is now a partner in a London-based advisory company.  He has been a Sevenoaks Town Councillor since 2012.  Cllr Busvine is married to Madeleine who teaches at St Thomas's primary school. Madeleine will be the Mayoress.  He has three daughters at local schools.
The Mayor and Mayoress chosen charities for the Civic Year will be:
SSAFA (formerly called the Soldiers' and Sailors' Families Association) supporting the Armed Forces family for more than 130 years.  In 2018 work continues to be as vital to the military community and wider society as it was one hundred years ago.  The new Mayor is particularly keen to support local ex Armed Forces in the community.
Sevenoaks Air Cadets
Ongoing projects in the Sevenoaks Mayor's Fund – 3G Pitch at Knole Paddock and Refurbishment for the Stag.
Cllr Dr Merilyn Canet has been elected to the post of Deputy Mayor.