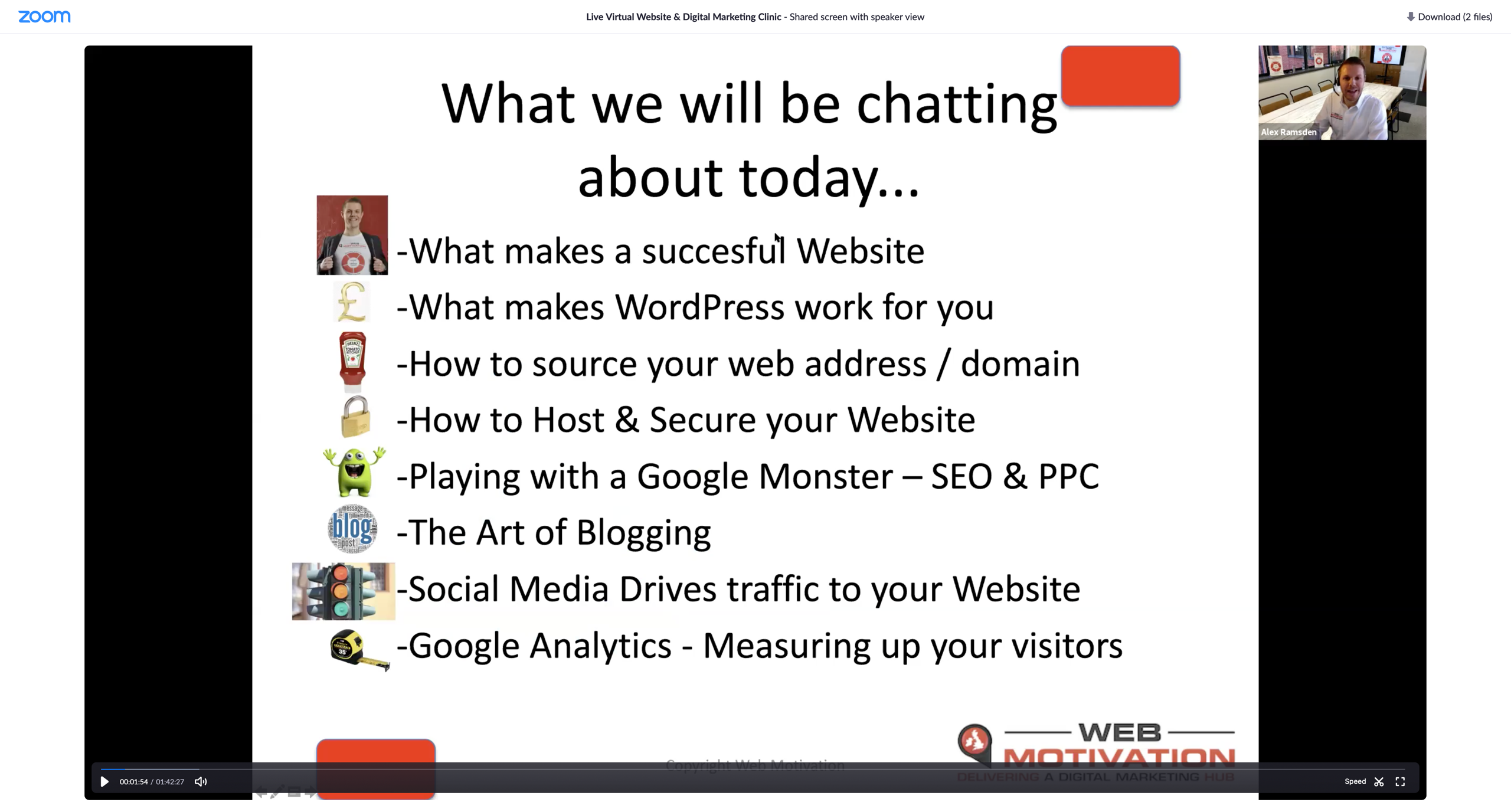 Do you want to be virtual with me?
I am determined and dedicated to supporting you in the unusual world we are living in right now. I am running virtual clinics and virtual training. I'd love to be able to help you in what perhaps in our normal every day life you couldn't quite find the time to do. It will absolutely enrich your ability to be self contained and save money moving forward!
BOOKING DETAILS AND DATES ON THE WEBSITE HERE
How are you growing with your Website and Digital Marketing?
This is your opportunity to create a new direction for your Website and Digital Marketing and what you learn is going to be fun!
What will happen when you come to one of my clinics? A motivational introduction into Websites & Digital Marketing where you will also be able to ask your thoughtful questions should you wish to. And we must not forget your real benefit will be taking lots of inspirational notes.
Let me give a flavour of some of the topics you will enjoy at one of my clinics:
What makes a successful Website
The world of WordPress & Website platforms
Domains, Hosting & Security
Playing with the Google monster – SEO (Search Engine Optimisation) & PPC (Pay Per Click)
The Art of Blogging
Social Media Drives Traffic to your Website
Using Google Analytics to measure up your visitors
Answering your Webby Questions
The event is run by me, Alex Ramsden Head Motivator of Web Motivation your Digital Marketing hub. Having galloped through University businesses, the corporate world and now i'm running my own hugely successful business. I bring learning fun to my business and I'd love to bring it to yours.
As a result of all this experience I love putting my experience to good use which is how my passion for training evolved and why I set up these clinics.
My virtual clinics have limited availability. To avoid disappointment please book now. You know it's worth it!
I look forward to getting virtual with you soon 🙂