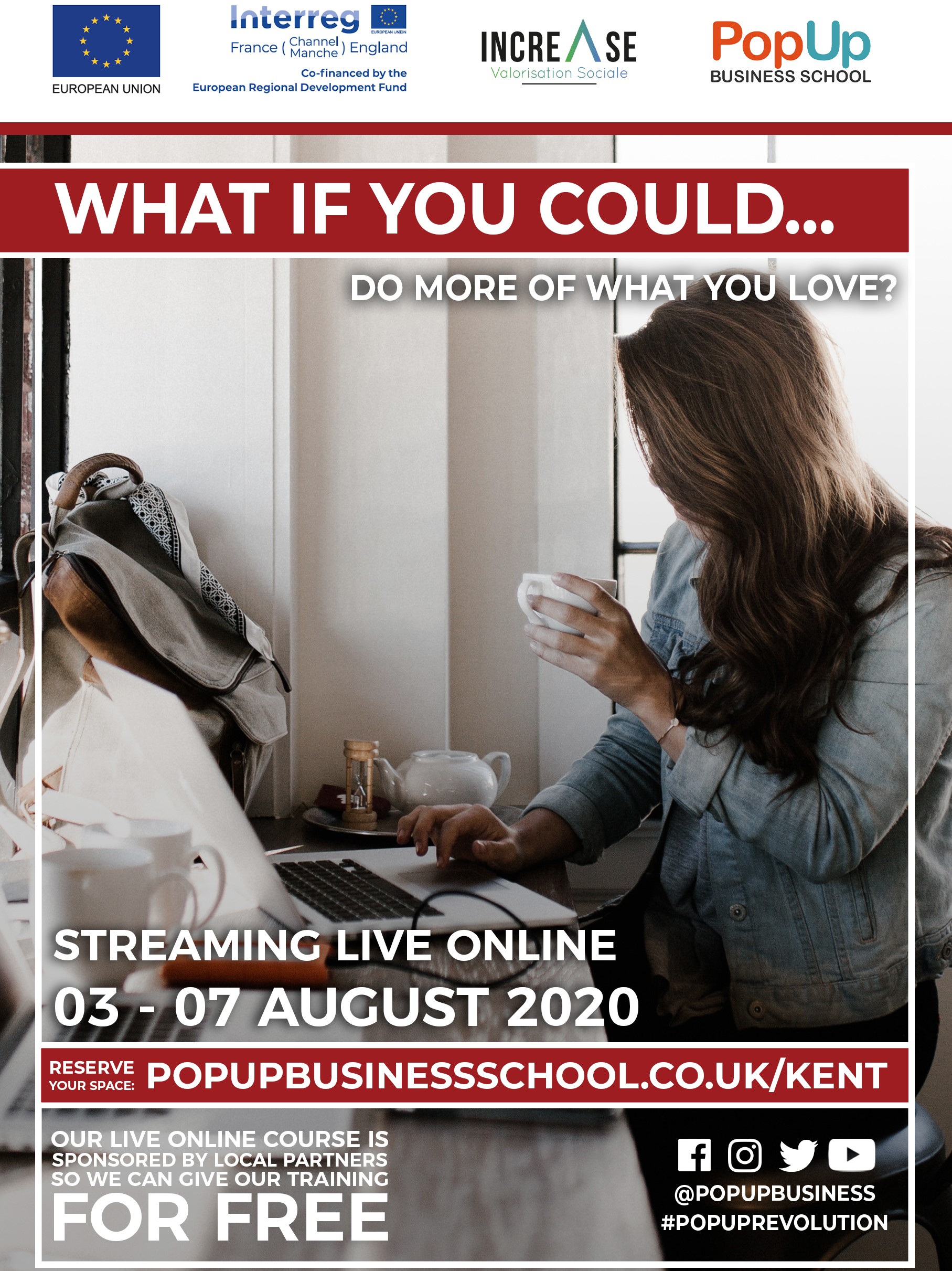 The PopUp Business School have been travelling the UK and other parts of the world helping thousands of people to start their own businesses
Make Money From Your Passion
What if you could start your own business, but you didn't know how?
What if you could learn more about marketing, websites or social media?
What if you could make money doing what you love?
If that sounds like you, then the PopUp Business School wants to meet you.
From Monday 3rd Aug, the PopUp team will be running a free business course to help new and established businesses get going and to kick-start your business the right way. The intensive 5-day course is being run online. All sessions are completely free, but places are limited, so booking upfront is essential REGISTER HERE
We will help you to get your ideas off the ground thanks to our partners, Increase Valorisation Sociale, West Kent Housing, Southern Housing, Town & Country, Hyde, Orbit & Optivo.
Come along, spend time with us and learn:
Start a Business with No Money
Build a Website for Free
Get to the Top of Google
How to Find Customers on Social Media
Get the Confidence to Start
Tax, Company Setup and The Legal Stuff
Find the full Schedule that covers every aspect of starting, owning and running a business at events.popupbusinessschool.co.uk/KentAugust2020
As well as the Workshops, PopUp also provides one to one support wherever possible and continuing online support to all participants after the event itself.
This is a one-off opportunity to get expert help to bring your business ideas to life.