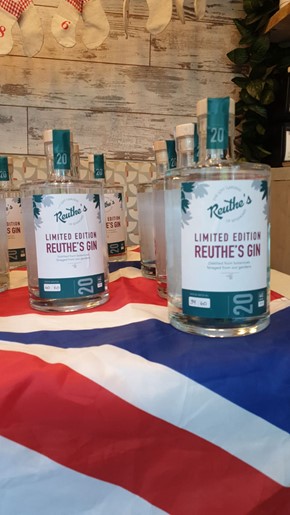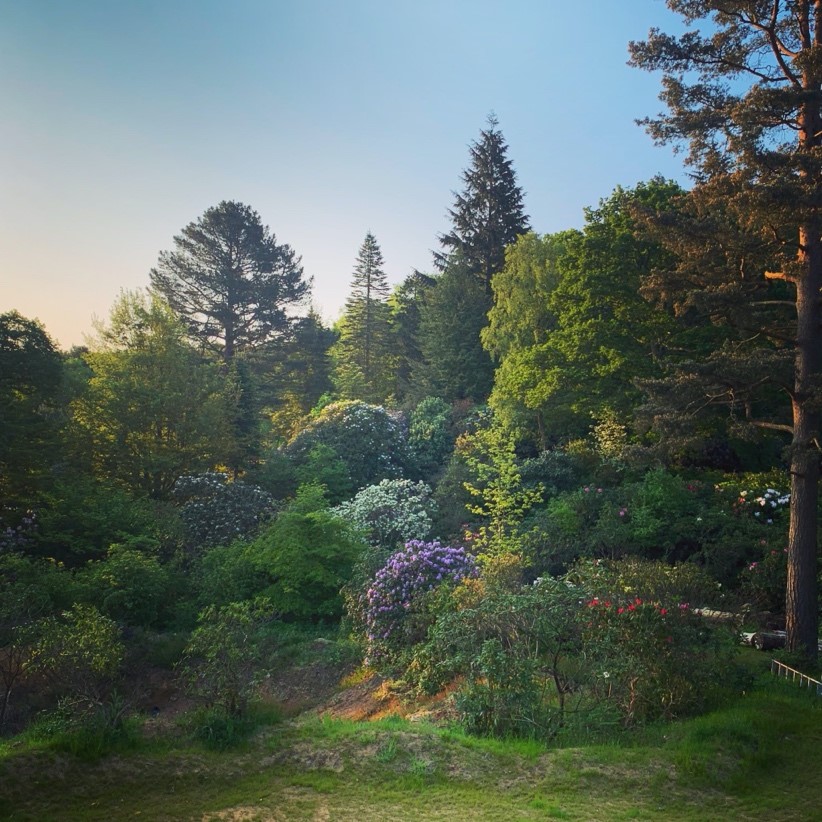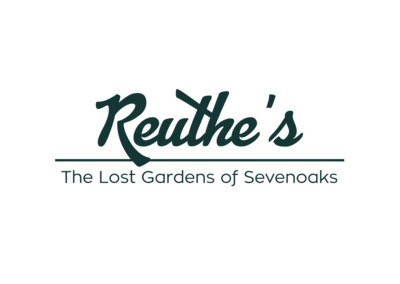 A small batch gin incorporating rare botanicals foraged from the beautiful 11-acre setting of Reuthes-the Lost Gardens of Sevenoaks
First Batch – only 60 bottles have been produced. Each one hand bottled and handwritten with its unique position within the edition.
Central to the flavour profile of the Reuthe's Limited Edition Gin is the addition of the rare cornus kousa fruit grown at The Lost Gardens of Sevenoaks. In contrast to other classic acidic fruits, kousa fruit imparts a jammy sweetness alongside the bold citrus flavour to the gin. This adds a fresh taste without the bitter edge, balancing with the floral notes of wild sorrel & eucalyptus to deliver an enhanced sweetness and depth of flavour that is missing in many commercial gins.
Distilled at Kent's Jonomade Distillery, the unique 10-botanical gin celebrates the very best of Kentish flora and fauna – eucalyptus, Monterey pine, wild sorrel & kousa fruit – alongside signature Jonomade's botanicals of juniper, pepper, cardamom and cinnamon. The resulting spirit is the product of close collaboration, working together to ensure that flavour is maximised in the woodland landscape.
It is an inspirational collaboration between two talented Kent-based microbusinesses in a time of Covid when success stories like these are few and far between.
Tasting Notes:
A complex and beautifully classic gin with a bouquet of bold, floral juniper and sweet kousa fruit citrus. Delicate hints of eucalyptus & zesty sorrel herb, warming cardamom and cinnamon spice.
Claire Price, owner of The Lost Gardens adds:
"Much of our 119 history has been harnessing our expertise to attain exemplar standards. We see this in our reknowned horticultural provenance achieving numerous gold medals at RHS Chelsea for our rare plants & we are delighted to be expanding this reputation for excellence into our Reuthe's provisions range, inspired by the wealth of wild food that the Lost Garden's offers. From our beehives to clusters of chanterelle mushrooms, and banks of wild billberries to orchards of quince, the wild permaculture on offer here is truly inspirational."
Customers are able to buy the limited-edition gin at Basecamp Cafe at Reuthe's – the Lost Gardens of Sevenoaks, online and as a seasonal hamper offering.
We are actively looking for partners in the pub & hotel sectors who would like to stock our gin and offer their customers a uniquely Kentish product with a fascinating story behind it.
Reuthe's Gin is available to buy at our shop at Reuthe's – the Lost Gardens of Sevenoaks TN15 0HB. Or online at reuthes.com
Follow on Twitter: @ReuthesGardens
Follow on Instagram: @reutheslostgardens
Follow on Facebook: Reutheslostgardens
Reuthe's is a magical 11-acre rare species woodland that hosts one of the country's best selection of specialist rhododendrons, azaleas, camellias and conifers. Visitors are welcome year-round to enjoy a stroll through The Lost Gardens of Sevenoaks, shop our collection of beautiful plants in our nursery, or to share a meal in our charming Basecamp Cafe
For more information about Reuthe's Limited Edition Gin please email hello@reuthesevenoaks.com
Jonomade Gin is a Kent based, boutique micro gin distillery. If you would like to talk to us please email us on Matt@jonomade.com or Josh@jonomade.com