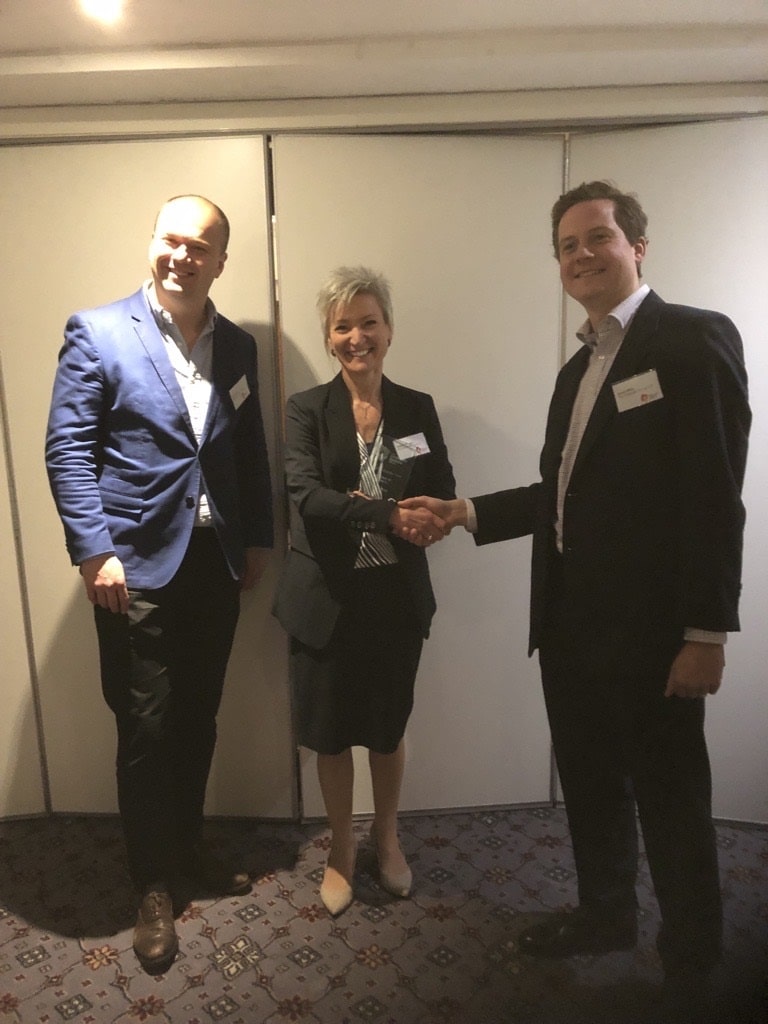 Rix & Kay's Corporate Team have been highly praised for their work on advising the shareholders of Construct on a majority share sale to Melbourne-based Online Education Services (OES). The team picked up the award at the Kent Corporate Finance Alliance (KCFA) Deal of the Year Awards that were held on 23 November 2021.
The KCFA awards aim to recognise the best of recent deals carried out by KCFA members who are represented by prominent law firms and other corporate finance professionals throughout Kent.
Kathryn Paisley, Head of Corporate at Rix & Kay, who led the deal, commented,
"Gaining recognition from such prominent industry peers is hugely satisfying. I'd like to thank the members of the deal team who each played a vital role in achieving such a brilliant outcome for our client. The deal was long and complicated so picking up this award feels like the cherry on the cake."
The winners of the awards were selected from a wide range or nominations by independent judges David Miles, Senior Investment Manager, Foresight Group LLP and Chris Price, Partner at Mobeus Equity Partners LLP. Meta Corporate Finance picked up the top prize with Rix & Kay being awarded Runner-Up for Deal of the Year.
Commenting on Rix & Kay's deal, the judges said,
"Managing multiple counterparties across the full spectrum of time zones during the height of COVID-19 must have required perseverance, not to mention operating with minimal sleep! In facilitating online learning across the globe, Construct operates in a sector that has become essential over the past 18 months".
Speaking about the deal when it completed last year, Kathryn said,
"We have been working closely with the principal shareholders of Construct. In such unprecedented times we have certainly experienced some challenging moments but we have remained focused and committed to seeing the deal through. I'm thrilled that is has now completed and the value this transaction brings to both organisations is significant."
If you would like advice in connection with business affairs, please contact
Kathryn Paisley partner in the Rix & Kay Corporate department via email to kathrynpaisley@rixandkay.co.uk or tel 01825 744447.