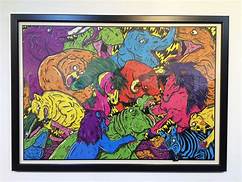 Some time ago the Town Council initiated a meeting to discuss the proposed Arts Quarter for Sevenoaks as part of its Neighbourhood Development Plan (planning the future for the next 20 years).
The ideas discussed at those early meetings have now been developed into a draft strategy and we would like the opportunity to discuss these with you again.
We have therefore arranged a further meeting to take place on Thursday 23rd January 2020 at 7.00 pm in the Stag Plaza.
FEEDBACK REQUIRED – COME ALONG AND FIND OUT MORE
This is an open meeting so please feel free to pass on this invitation to anyone you think might be interested in attending.