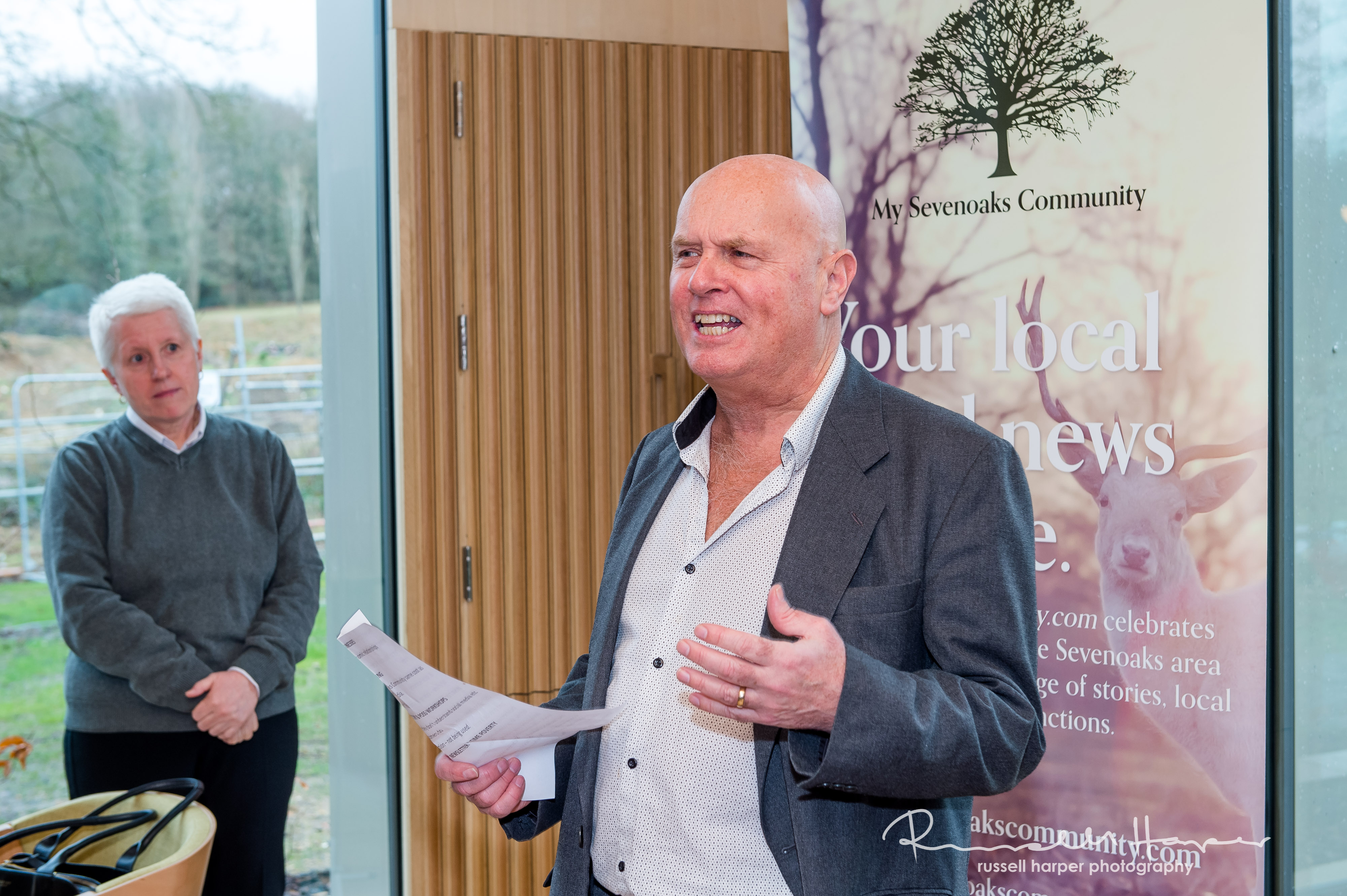 We were delighted to hold our February 1st Wednesday networking at the fabulous Wildernesse House, where we were treated to an exclusive taster of the brand-new Pavilion Restaurant which opens its doors to the public on 15th March.   Robert Allton and Tyna Carter welcomed members as they were escorted through the main house, providing a view of the fabulous luxury retirement apartments that are in the final stages of completion prior to the first residents arriving over the next few weeks.  To see a glimpse of the apartments view HERE. 
Our meeting was kindly sponsored by Frank Baldwin and Steph Harrison from My Sevenoaks Community who provided a wonderful insight into the fantastic work they are doing to bring good news stories to Sevenoaks.  My Sevenoaks Community, is a local news website which is supported by various social media platforms. It is part of Mountain Marketing Ltd, the well-established Sevenoaks-based publishing company which produces its own publications and websites, and other media on a publishing consultancy basis.
The aim of My Sevenoaks Community is to promote all that is good about living and working in Sevenoaks and to build and maintain a community spirit and raise the profile of Sevenoaks and its surrounding villages. Frank talked passionately about supporting businesses as an integral part of that. 
To find out more about the business pages on My Sevenoaks Community contact Frank or Steph and take advantage of Franks offer of 'an advertisement with My Sevenoaks Community for a whole year for the same price as an ad for a week in other publications'.  Please view the My Sevenoaks Community page HERE also contact them if you have any news or stories for the business pages, or if you would like to find out more about advertising opportunities.
The Team at Wildernesse House kindly offered a 3-course meal for two at the Pavilion Restaurant as a prize for the charity business card draw which was won by Nigel Whittaker from Pure b2b. My Sevenoaks Community also donated a bottle of Champagne which was won by Adrian Whichcord from Thackray Williams.