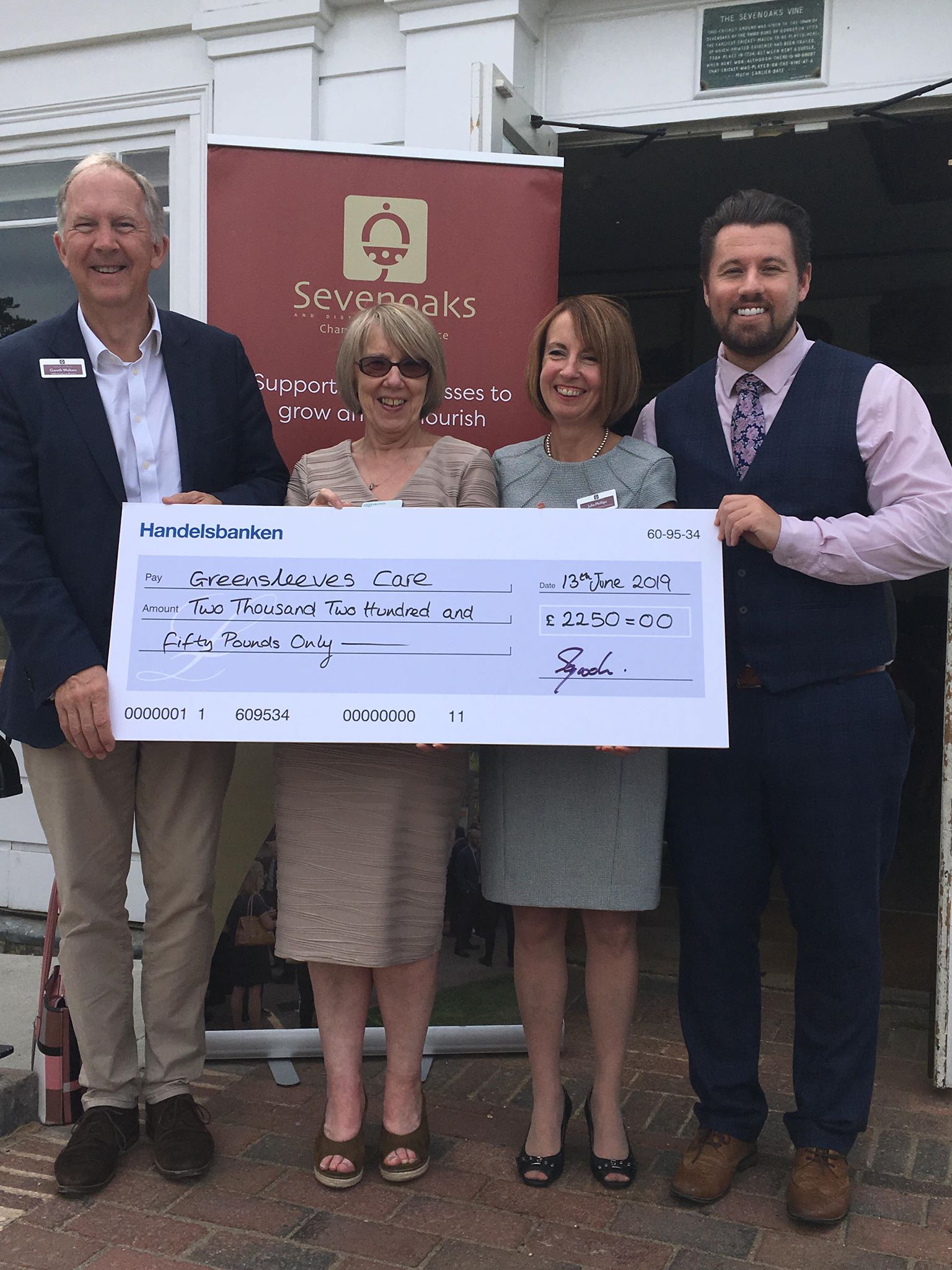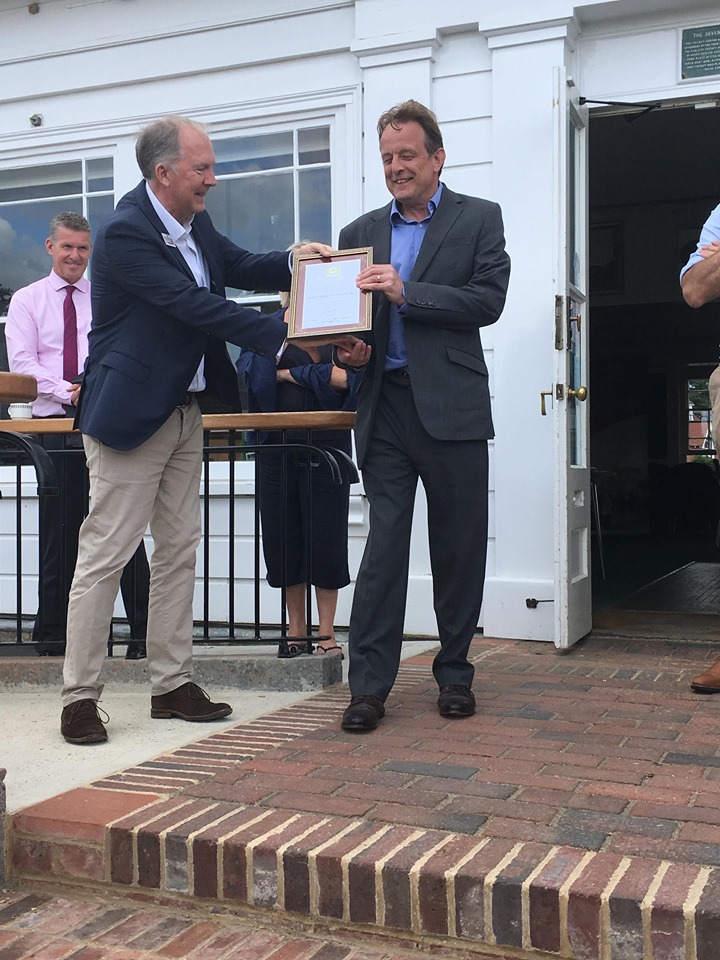 We had a fabulous networking meeting on Wednesday at The Vine Cricket Ground. Despite it being in the middle of the holiday season we still attracted 70 members and guests to business networking at the historic Vine Cricket Pavilion.
Our event was very kindly hosted and sponsored by Andy Richardson, Chair of the Sevenoaks Vine Cricket Club who talked to guests about their ambitious plans to renovate the internal space at the Pavilion, making it a more usable space and restoring the beautiful central Sevenoaks building to its former glory. Andy hopes the refurbishment will enable the space to be used for many community uses, business events and family celebrations, making it a central hub for Sevenoaks
Andy is urging any Chamber members who may be able to help or support the refurbishment project with sponsorship or services to get in touch. The project is very much in the initial exploratory phase but any early input or suggestions would be welcome. Please contact on andy.richardson@svcc1734.org.
There were a number of announcements from the Chamber. We very proudly handed over a cheque to Greensleeves Care for £2250, the prime beneficiary of our recent Charity Golf Day. Further funds raised at the event will be donated to the Chamber Charities of the year West Kent Mind, Hospices of Hope and We are Beams.
We are also very pleased to announce Hilden Park Accountants as our latest addition to the Business Partner Scheme. Hilden Park will be working closely with the Chamber over the coming year, to engage and support Chamber members. The investment as a business partner will provide essential funds for the ongoing development of the Chamber and we look forward to working with Andrew Appleton and the team at Hilden Park Accountants.
One last mention was for Steph Harrison who had a significant birthday on the day! We helped her celebrate with a bunch of flowers and also by donating the proceeds from the business card draw to Steph's charity Breast Cancer Care. Congratuations to Bruce Bell from Wilkins Kennedy who was the lucky winner of a bottle of prosecco kindly donated by the Cricket Club. We hope the extra funds will help Steph towards her ambitious fund raising target for 2019.  HAPPY BIRTHDAY STEPH!
SEVENOAKS BUSINESS AWARDS
The Annual Sevenoaks Business Awards will be in September and voting is open for the Customer Choice Award.  This is the only award open to public nomination and gives local businesses a chance to vote for their favourite Sevenoaks business.  The voting process is very simple and only takes a few seconds to complete.  Please log on now and VOTE HERE
Thank you to all our members and guests for supporting another successful Chamber meeting.