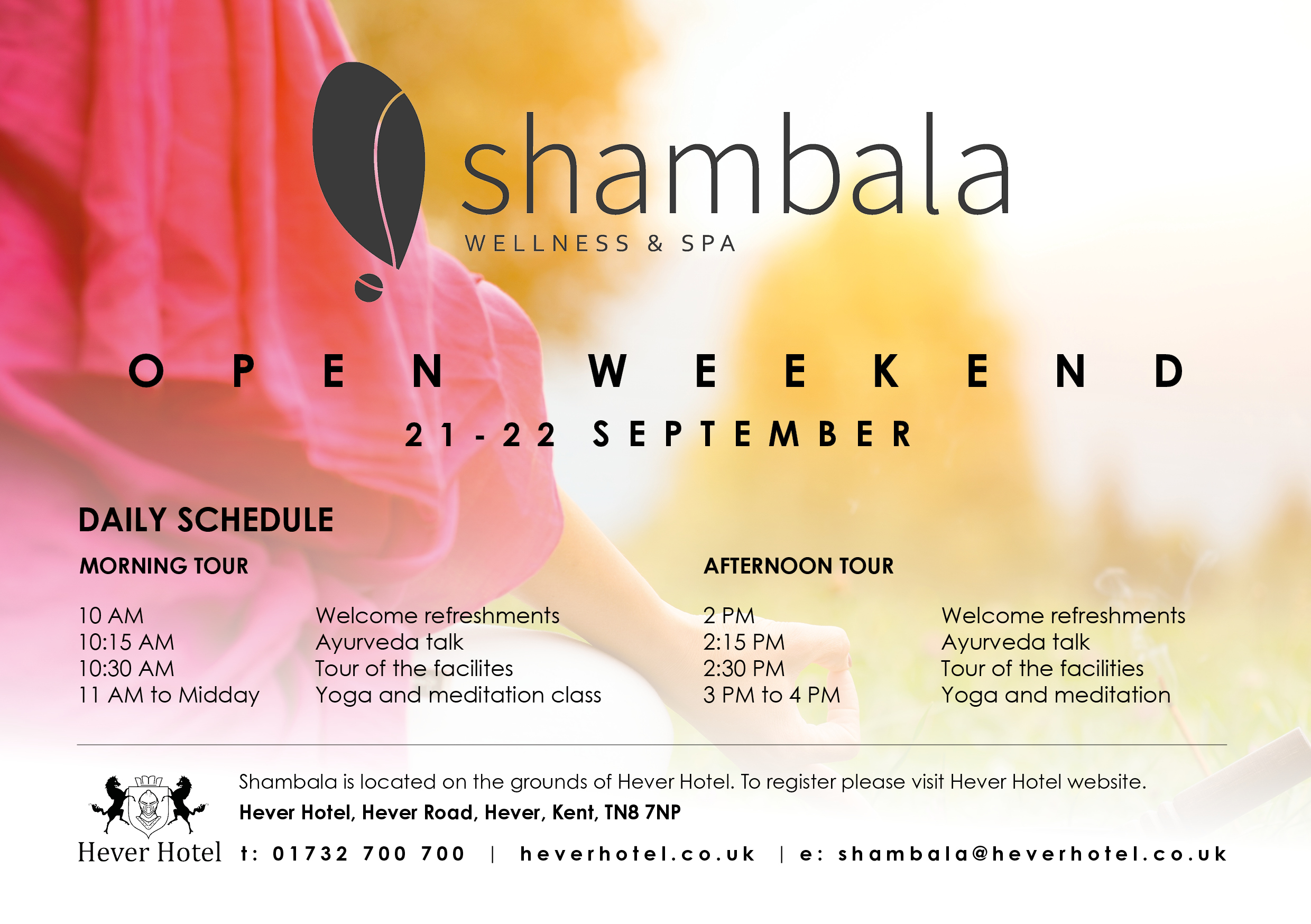 Catherine Procter and the team at The Hever Resort Hotel invite you to Shambala Open Weekend on Saturday 21st and Sunday 22nd September.
Please join them for this exciting event and new venture.  Shambala has been built on the grounds of Hever Hotel and will be offering its Spa facilities and treatments to all residential and non-residential guests, corporate clients, neighbours and local residents.
Shambala is not just a Spa but a new way of life and we hope to give you a little taste of what Shambala is offering during our Open Weekend. To register your attendance, please click on the following link: Shambala Open weekend 21-22 September 2019
Feel free to bring along colleagues, friends and family as well but please do remember to register using the above link. Check outwebsite heverhotel.co.uk for more information about the Shambala Spa and book a treatment now and enjoy a 15% discount when mentioning this invite, valid during the month of September and October.