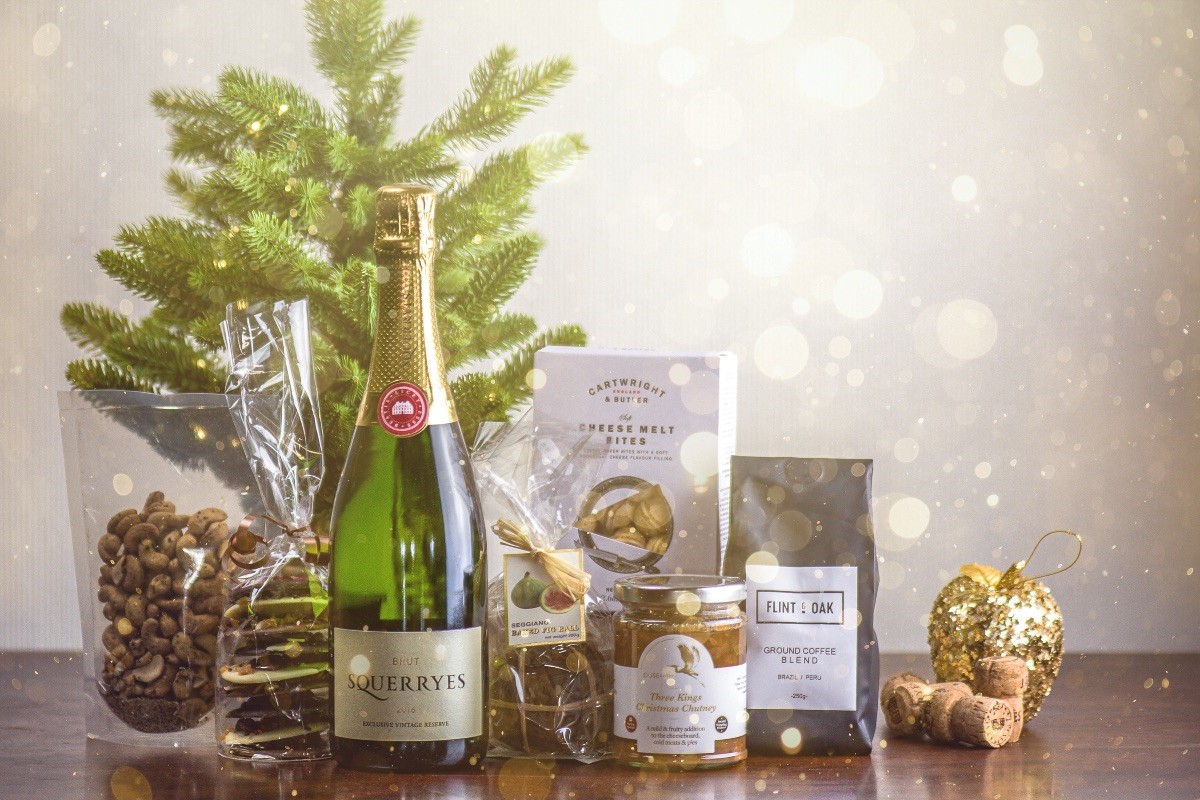 Christmas is fast approaching and if you are looking for some gift inspiration, we have a fantastic range of hampers for delivery, as well as Squerryes wine gift boxes and gift cards.
Each of our wine gift boxes includes our signature sparkling wine, made using fruit grown here on our North Downs Kent estate, respecting the 'Traditional Method', the same method used by the Champagne houses, taking a minimum of 4 years to make each bottle.
Our food and drink hampers are packed with artisan brands, the majority from the Garden of England, from small batch, hand-roasted coffee from Sevenoaks to handmade chocolates from Tunbridge Wells. We can also make hampers to your own brief and budget, for delivery to mainland UK.
If you would like further information or to place an order please do get in contact with James at 07936 840590 or email james@squerryes.co.uk.