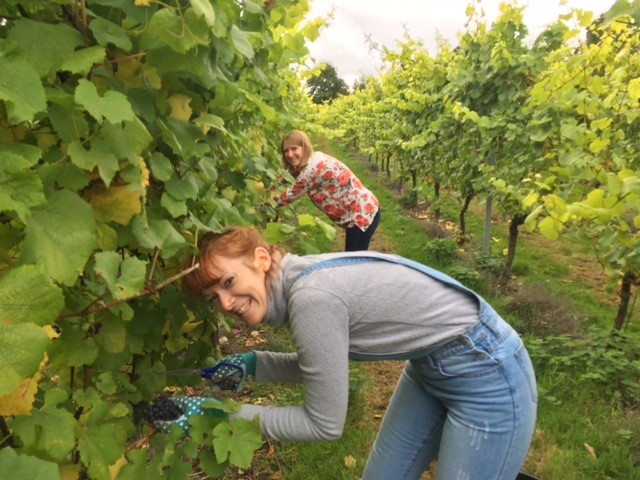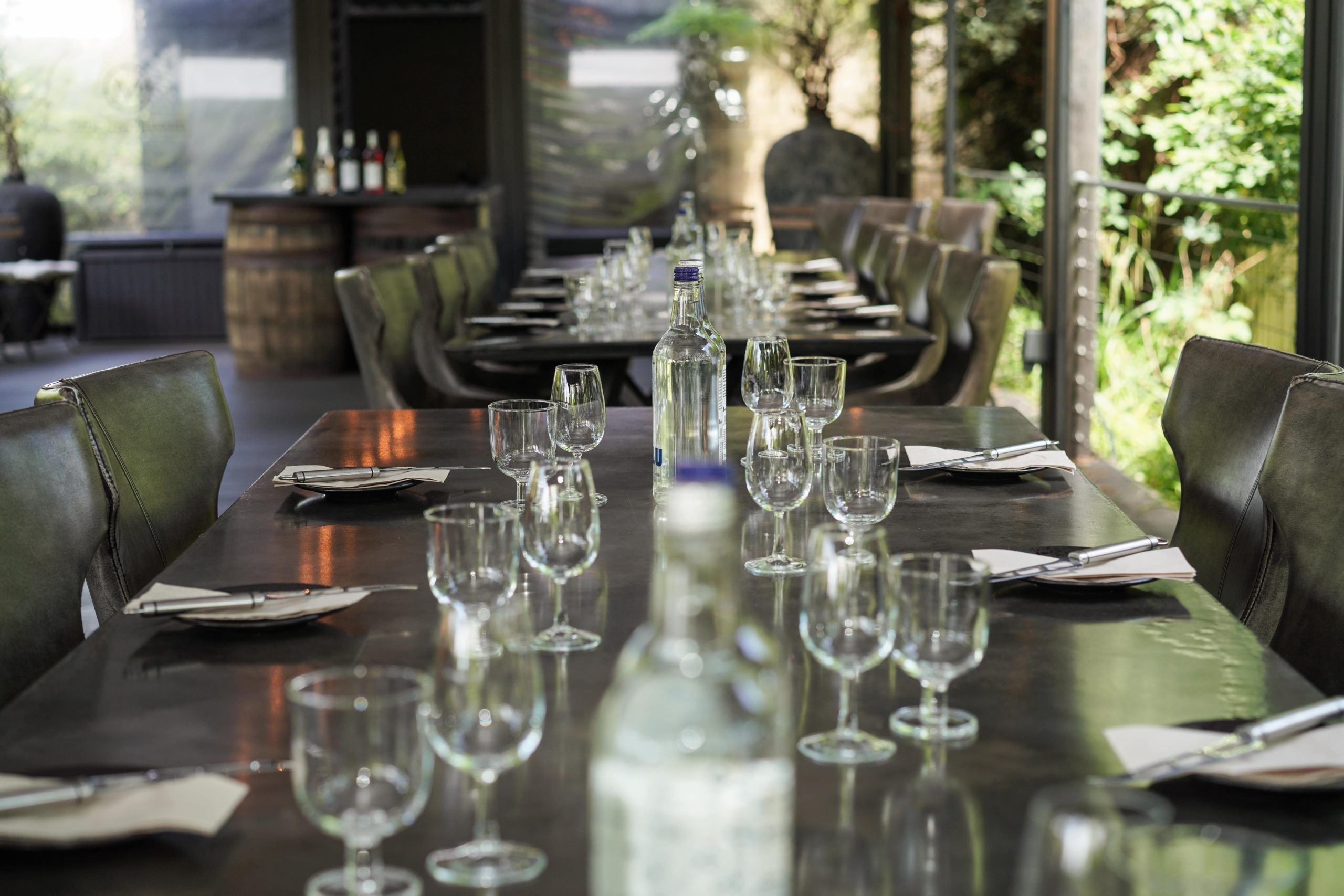 Vibes from the Vines returns this summer
Chill out vibes with DJ Marcel Mendez will take place every sunny Sunday amongst the vines this summer.  There's no need to book.  As long as it's not raining, we'll be vibing!
Corporate Grape Picking Days
Harvest at The Mount Vineyard is one of the most important and exciting times of the year when we quite literally get to enjoy the fruits of our labour. This year, we will be running corporate grape picking days – the perfect opportunity to enjoy a rewarding and informative activity with your team in our beautiful surroundings.
Located in the pretty village of Shoreham in Kent, The Mount Vineyard is a quick 50-minute train ride from Blackfriars station – and yet feels a million miles from the hustle and bustle of London.
When? Wednesday 12th October
What? Start the day with a light breakfast followed by a morning amongst the vines picking grapes. Then enjoy a post-harvest celebratory lunch and a presentation from our expert Wine Manager.
How much? £79.50/pp including a light breakfast, mid-morning coffee, lunch with half a bottle of wine, a presentation from our Wine Manager and a further glass of wine. Meeting space also included.
Who? Open to all adults over 18. Minimum 10 people per group. Maximum group size 60 people.
For more information or to express an interest in joining us for a corporate grape picking day, please contact our Events Team on events@themountvineyard.co.uk
Corporate Team Away Days
Can't join our Corporate Grape Picking Day, but looking for an innovative venue to host your team away from the office? Whether you're providing a management update, pitching a new project or simply after an enjoyable day out with your team, The Mount Vineyard has the perfect space for you.
Our cosy Wine Loft can accommodate up to 22 people all year round while our larger outdoor Oak Terrace with its retractable roof and sides, is the perfect spring/summer venue for your away day.
Combine your meeting with our award-winning wine tasting experience and a relaxed lunch of stone-baked pizzas, cheese and charcuterie and English wine.  Our newly renovated 16th Century village pub and fine dining restaurant, The Samuel Palmer, is a short stroll from the vineyard and the ideal spot for further food and drink.
Our experienced events team can cater for your every need. Contact them to discuss your event on events@themountvineyard.co.uk