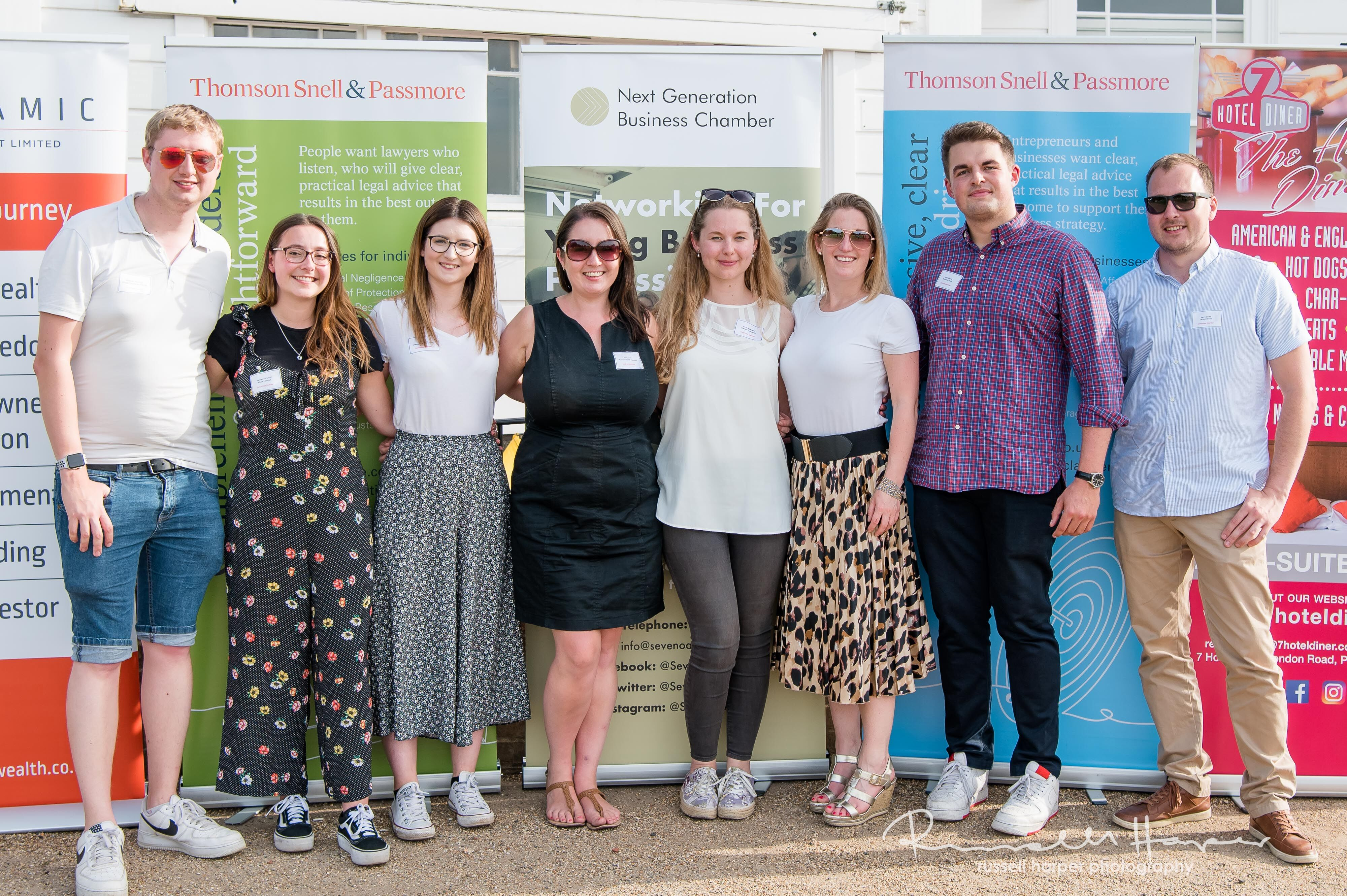 The Next Generation Business Chamber held their summer networking event for young professionals and entrepreneurs on Thursday 4th July at the historic Sevenoaks Vine Cricket Club.    
The Next Generation was formed in late 2017 and a new Committee has recently been formed to support the Lead Ambassador and the Sevenoaks Chamber to drive the initiative forward.  The aim of the group is to provide relaxed and informal networking for individuals at the early stages of their career providing valuable networking opportunities that will grow as their career progresses.
Lead Ambassador for the Next Generation Amy Lane says:
'I am delighted to have held the first event since the Committee has been formed – I hope with their support to drive the Next Generation forward and to raise awareness of the positive impact the Next Generation can have on the future and succession of our businesses and the Sevenoaks Chamber going forward.  My thanks go to everyone who attended the event and to our sponsors – Thomson Snell & Passmore, Panoramic Wealth, Lakeview Accountants and 7 Hotel & Diner for their support – and our fantastic guest speaker, Fran Boorman a local entrepreneur who talked to the group about generation X and Z and doing business with social impact'. 
One of the attendees said:
'I have not been to many "junior to junior" events and often feel intimidated in a room full of people with many more years of experience than me. This was a great way to mingle with those who are also at the early stages of their career. The relaxed and informal approach helped'
Catering for the event was provided by local business owners from Brisket and Barrel who are also Next Generation members.  Photography was also provided by Russell Harper photography and can be viewed on our image gallery HERE. All suppliers and venue are Chamber members, demonstrating a truly collaborative approach to supporting this initiative.
The next event will be a Cheese and Wine Tasting evening with informal networking and a Quiz on 19th September from 5.30pm at the offices of Clarke Williams at 194 High Street, Tonbridge.