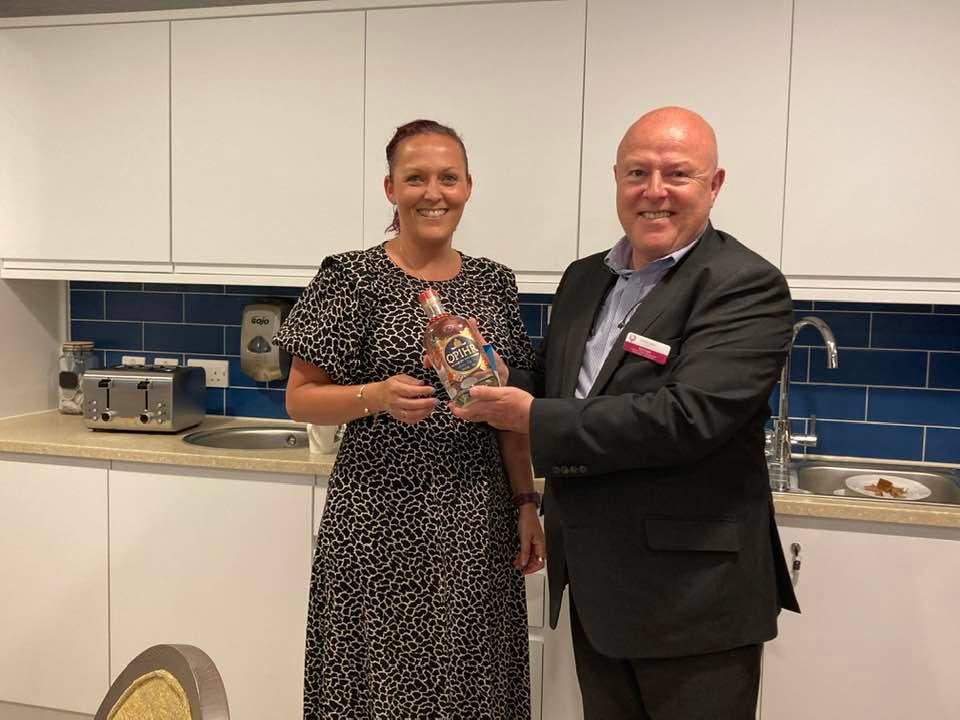 Our Swanley meeting on June 15th was held at the luxurious new care home Birchwood Heights.
Michael Marley, Senior Customer Relations Manager welcomed us all and spoke about why Oakland Care is such a great company to work for. Photos of the meeting can be viewed HERE
Jan Croxton was the lucky winner of a bottle of Ophir Gin kindly donated by Michael and we raised £55 for The Alzheimer's Society.  Thank you all for your generous donations.