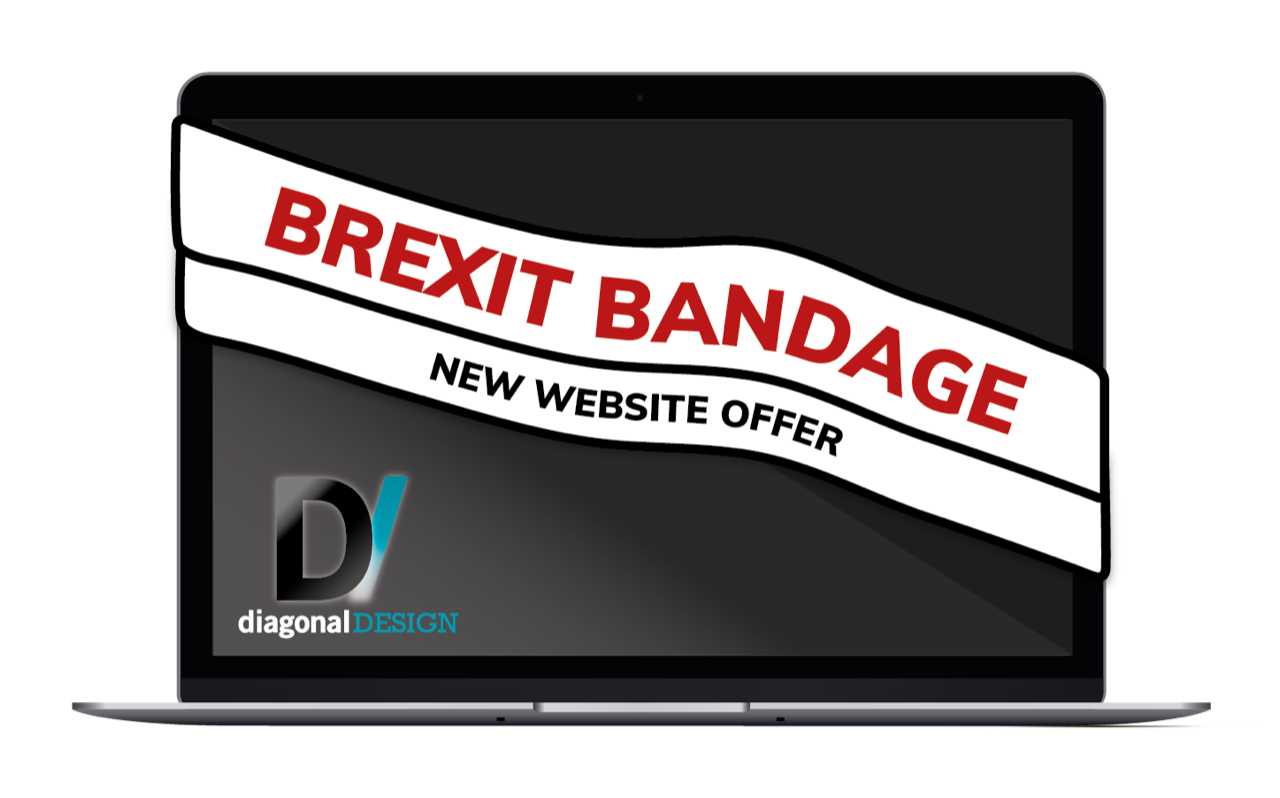 Exclusively for members of the Sevenoaks & District Chamber of Commerce.
Brexit… urgh. The only certainty about it is that uncertainty is bad for business. As the best form of defence is often attack, now may well be a good time to review your business's digital presence, modernise where needed and maximise your chances of a strong end to this eventful year, with a sure start to 2020.
Diagonal Design, the Chamber's web agency, are offering an exclusive web design package for any Chamber member business who could benefit from such an uplift.
A year has passed since the team at Diagonal worked successfully with the Chamber management to devise and develop the all new website, incorporating not only a facelift, new member directory and events section, but fully integrated membership and payment system for online sign-ups, renewals, data management and more.
To the chase! Diagonal are pleased to offer a spread payment opportunity, of six monthly instalments, for all new web design and build projects over the value of £2,000 plus VAT (set at a level that will allow most small businesses to benefit).
Offer exclusively for Chamber members, for orders placed up to the end of 2019.
So, there is positively a deal to be done…. even if not that one.
To enquire about this offer, email Diagonal on brexitbandage@diagonaldesign.co.uk
Or call one of the team:
David Tottle, Creative Director – dt@diagonaldesign.co.uk
Charles Falconer, Developer – cf@diagonaldesign.co.uk
Diagonal is a creative agency delivering design and technology solutions, with clients ranging from corporate organisations and household names to SMEs. The company's services cover all aspects of branding and communications, from strategy to execution. Diagonal build, host and support mobile-friendly websites, secure portals and interactive media – from simple web projects, through to complex, leading-brand digital platforms and dynamic ecommerce systems. With expertise across design, development and programming the company delivers outstanding technology solutions.
Other clients in the district and region include thechinaman.co.uk, clipnclimbtonbridge.co.uk, floorcraftservices.uk and robertrydernotary.com.