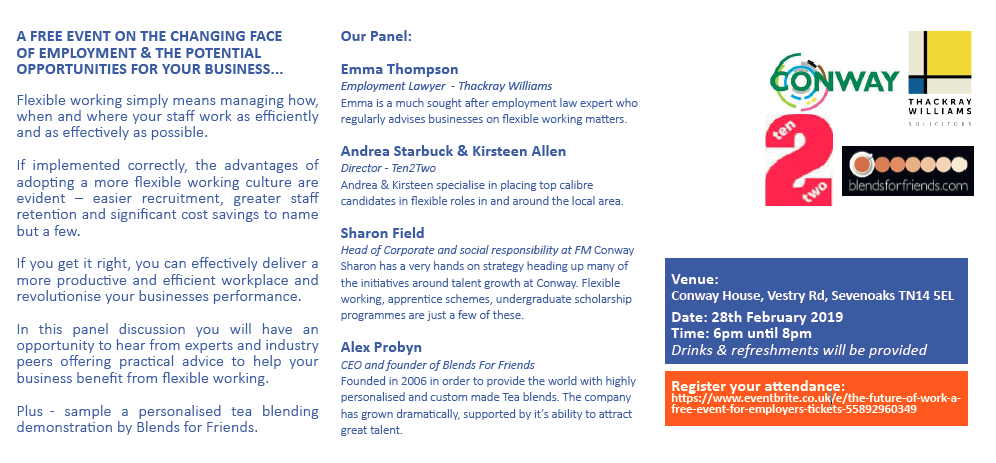 A FREE EVENT TO HELP YOUR BUSINESS BENEFIT FROM FLEXIBLE WORKING…
Flexible working simply means managing how, when and where your people work as efficiently and as effectively as possible.
If implemented correctly, the advantages of adopting a more flexible working culture are evident – easier recruitment, greater staff retention and significant cost savings to name but a few.
If you get it right, you can effectively deliver a more productive and efficient workplace and revolutionise your businesses performance.
In this panel discussion you will have an opportunity to hear from experts and industry peers offering practical advice to help your business benefit from flexible working.
Plus – sample a personalised tea blending demonstration by Blends for Friends.
Panel
Emma Thompson, Thackray Williams
Andrea Starbuck & Kirsteen Allen, Ten2Two
Sharon Field, FM Conway
Alex Probyn, Blends For Friends
Date
28th February
Time
6.00 – 8.00pm
Venue
Conway House, Sevenoaks