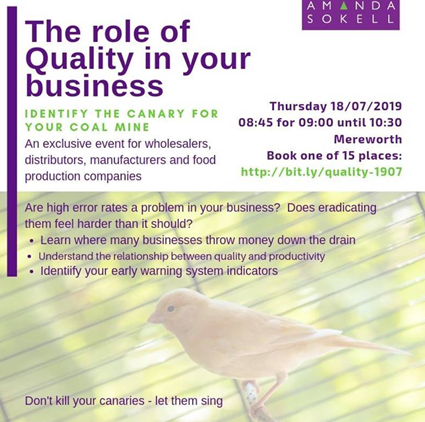 An exclusive event for wholesalers, distributors, manufacturers and food production companies: Identify the canary for your coal mine.  Are high error rates a problem in your business? Does eradicating them feel harder than it should join us to:
Learn where many businesses throw money down the drain
Understand the relationship between quality and productivity
Identify your early warning system indicators
Don't kill your canaries – let them sing.
Read more on MY SEVENOAKS COMMUNITY HERE
Thursday 18th July 8:45 for 9:00 – 10:30 am BOOK HERE
Mereworth, Kent – venue details will be sent after registration