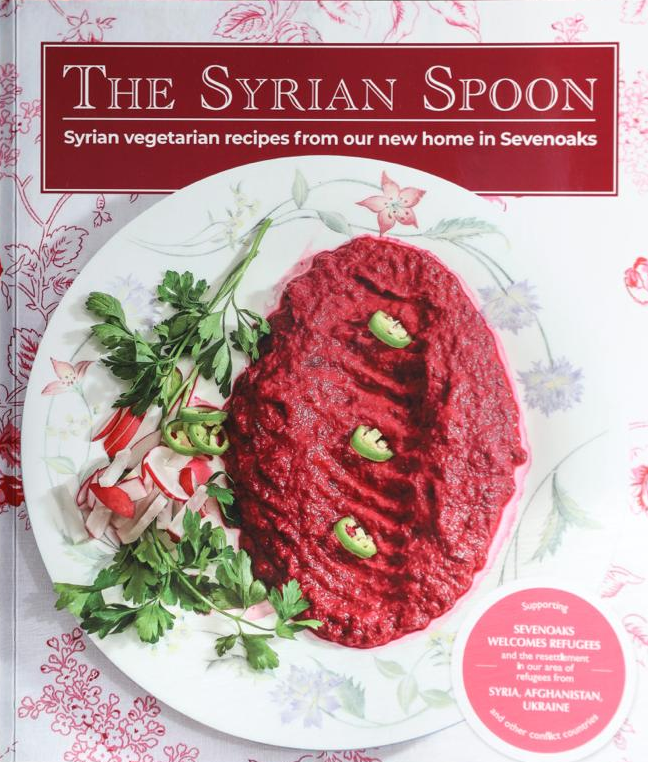 This Syrian vegetarian cookbook has just been published. It's full of the exotic flavours of the Middle East. If you're looking for healthier ways to eat, this is a little gem. It also has a fascinating backstory.
A Syrian Vegetarian cookbook. Price: £12. It's now available at various retail outlets in Sevenoaks.
It's a delightful (and tasty) collaboration between Sevenoaks Welcomes Refugees, Sevenoaks School and two former Syrian refugees who now live in Sevenoaks.