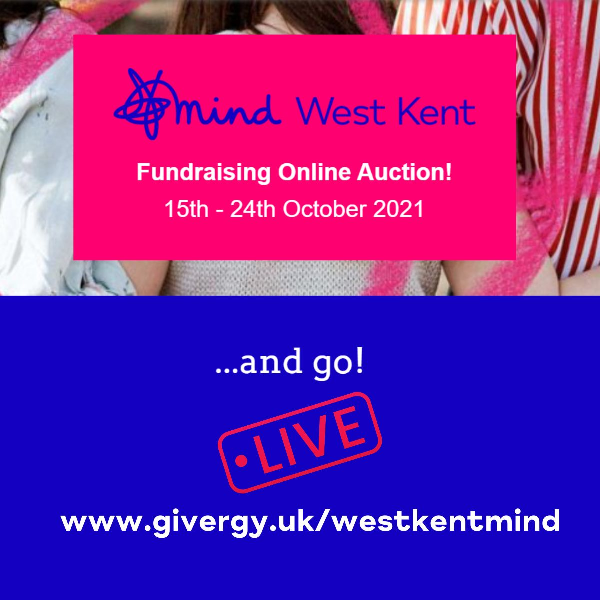 Head over to the special auction site, have a browse through the fantastic prizes on offer and make your bid! You have until Sunday 24 October, so don't miss out.
How does it work?
Click on Silent Auction Items, scroll through the list and tap on the item you want to bid on.
At the bottom of the page beneath the photo and description it will show you the current winning bid and the next minimum bid you need to make.
Enter your bid amount into the field at the bottom of the page and click Place Bid (if you are not registered you will need to register your details). Credit card information is required before placing your first bid.
There is also a FAQ page on the site to answer any queries you might have!
Make a donation
You can also make a donation to us through the site. Simply click on Make A Donation, choose your amount, then click 'donate now'.
Thank you so much, your bids and donations will help West Kent Mind to support people in our local community to get well, stay well and thrive.