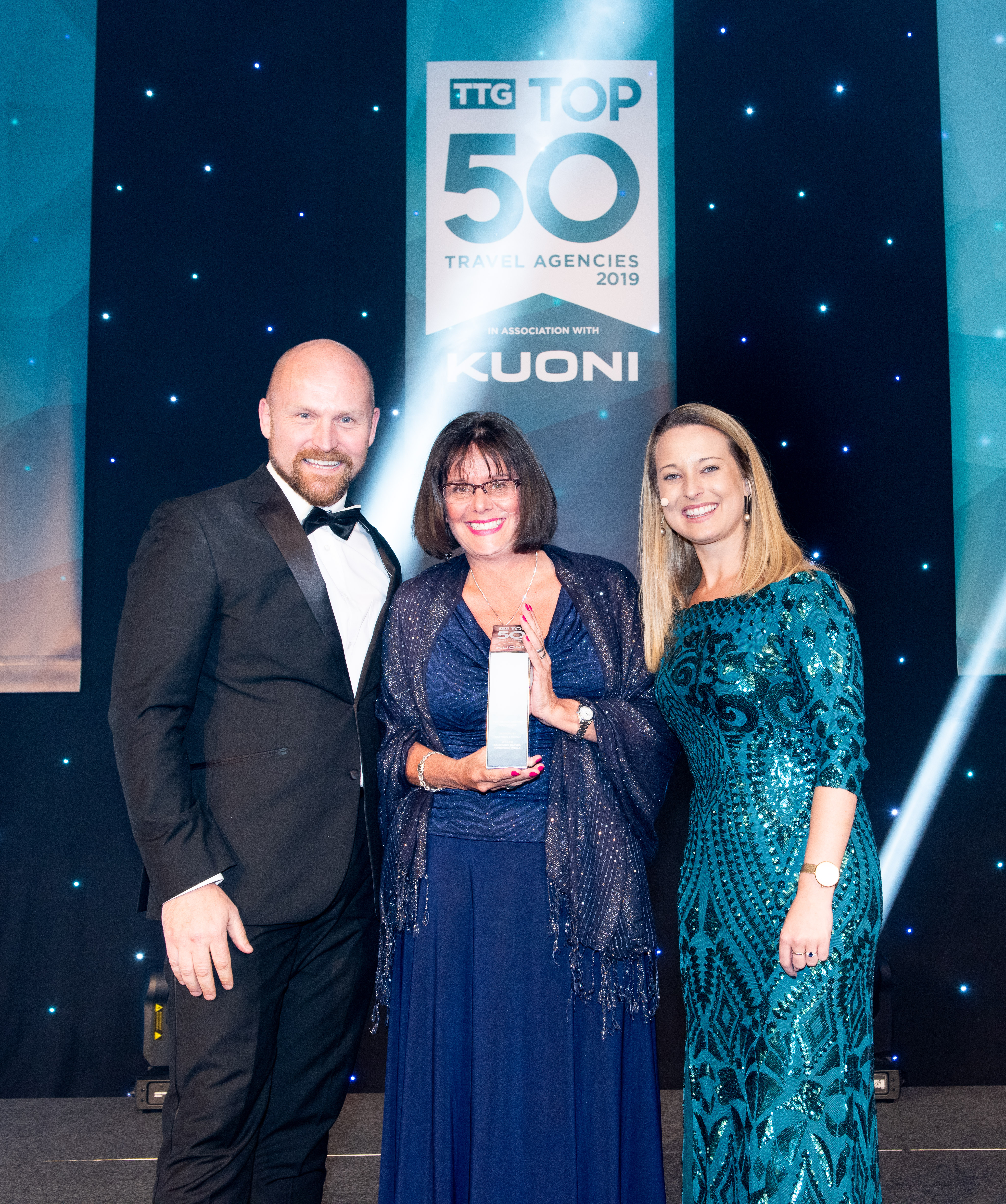 A travel agency in Tunbridge Wells has been named as the best travel agency in South East England.
Baldwins Travel, Tunbridge Wells was selected for this prestigious title as part of a power-list of the nation's best agents by industry bible The Travel Trade Gazette.
More than 500 travel agencies and branches put themselves forward for consideration for TTG's Top 50 Travel Agencies 2019 – in association with Kuoni – from which a shortlist of 100 finalists across 20 categories was devised.
The TTG Top 50 Travel Agencies list was revealed in a glittering ceremony in Birmingham on Thursday night after an extensive judging process, which saw agents rated by tour operators and other suppliers, and then assessed by travel trade journalists.
Baldwins Travel, Tunbridge Wells was named the South East's Top Agency from a shortlist of five. Baldwins Travel, Uckfield also made the shortlist and was commended as a Runner up – which also places them on the Top 50 list.
TTG group editor Pippa Jacks said: "Now in its fourth year, our Top 50 Travel Agencies initiative has seen us tour the length and breadth of the UK and Ireland to uncover its most dedicated and innovative travel agency businesses.
"Our winners demonstrate that travel retailing in 2019 is a vibrant and successful business sector, and that experienced travel professionals continue to add value through their expertise and by delivering extraordinary service to their customers."
"The team at Baldwins Travel in Tunbridge Wells impressed our judges with their impeccable customer service, their focus on training, their exciting results in the cruise holidays sector, and strong business growth over the last year. Huge congratulations to Kim and the team for this fantastic achievement."
Nick Marks – Joint Managing Director – who attended the event with Managers Kim Lacey (Tunbridge Wells) and Laura Hill (Uckfield) and also fellow director Chris Marks and Chairman Ron Marks expressed his pride at the recognition. "This award reflects the effort and hard work that the teams in all of our branches make on a day to day basis, creating the perfect holidays for our clients and giving the best levels of customer service possible. We are delighted to be recognised by TTG and our supplier partners in this way."
The shortlisting stage was undertaken by a panel of 60 travel suppliers including airlines, tour operators and car hire providers, who rated hopeful agencies according to their business performance, customer service and expertise. To decide which shortlisted agencies made it into the Top 50 list, a TTG journalist visited or interviewed each shortlisted agency to carry out an assessment.