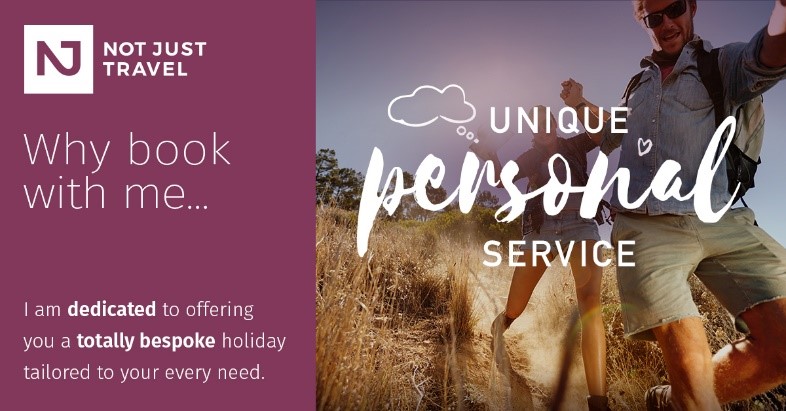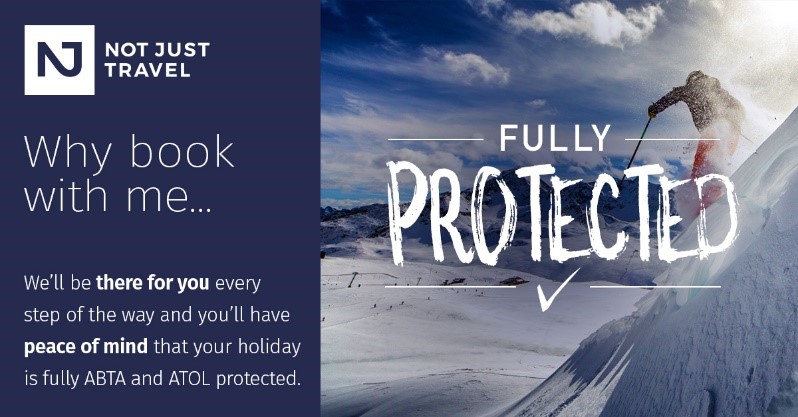 I'd like to make Chamber members aware of a change of direction for Not Just Travel Caroline Peers-Noakes.  If you saw my presentation in May last year, you'll know that I spent about 4 years travelling the world, from Delhi to Sydney and Auckland, and San Francisco to Patagonia. I've seen and done an awful lot of things, and really enjoy talking to people about their holiday dreams, particularly when I can offer first-hand advice about exotic destinations.
For me, Not Just Travel means that holidays are not just about transport and accommodation, but about the wonderful experiences that are out there!
From the stunning landscapes of the Grand Canyon, or Halong Bay in Vietnam to the cultural significance of Macch Pichu or the Pyramids in Egypt, and then there's the incredible wildlife available in Africa or Costa Rica I want to help people see it all! Even on a standard beach holiday, there's always a traditional old town nearby with maze of alleyways to explore, or an ancient archaeological site where people would live their lives thousands of years ago and leave clues for us to discover.
My client is someone who appreciates a personal service from a travel expert. Without charging for my services, I will do all the research for them to find the best price and liaise with the supplier if there are issues or questions (whereas people who booked direct are currently spending hours trying to get through to their holiday supplier to find out what's happening). I can put together a tailor made itinerary to suit any plan or budget, and ensure that it's completely ABTA and ATOL protected. This means that the customer's money for the whole holiday is safe if the airline goes under, as will happen to more and more airlines after Coronavirus.
Do you feel cheated out of a holiday this year, and want to plan something special for 2021?  Or do you feel you've worked hard all your life and now want to see the world? Do you want to celebrate a special occasion by getting your family together for a holiday somewhere wonderful? Is there a really special destination you've always wanted to visit – and now's the time to make that happen?
Part of the reason for the change in direction is that I've taken a teaching position at a school in Sevenoaks, so streamlining the business is a bit of a necessity! I am very much still in business, and my clients will still receive the same personal service from me, but I won't be at Chamber of Commerce events from September onwards.  I'd like to take this opportunity to thank the clients who have booked their holidays with me so far, and to wish all Chamber members the very best for their own business post coronavirus. 
Caroline