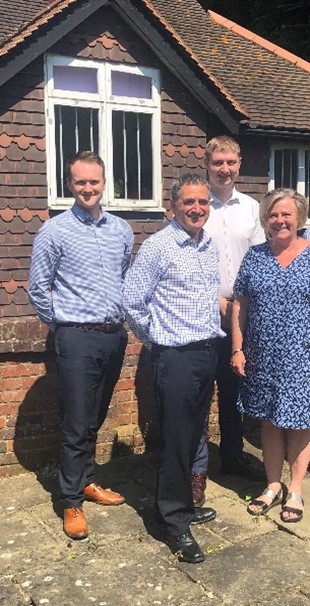 The Sevenoaks and District Chamber of Commerce are very pleased to announce a further 'Business Partner' to join our current partner programme. Vintage Financial Planning are the latest addition to the team and will join our other business Partners Beer Mergers, Hilden Park Accountants, Warners Solicitors and Welham Jones Funeral and Memorials.
The Business Partner initiative is in its second year and has enabled its participants to develop a closer working relationship with key businesses within the Chamber membership. The additional investment the partners have provided to the Chamber has enabled us to provide additional support services to our members.  
Vintage Financial Planning helps clients at all stages in their life. Helping younger clients with their first mortgage and then helping them accumulating wealth with investment and retirement planning. Also putting in place legacy planning to ensure loved ones are secure. We have qualified planners and advisors able to offer expertise and make sure we create a plan and journey for you which helps you achieve your goals and dreams.  
Based in Riverhead, Vintage Financial Planning are a welcomed addition to the Business Partner team. The Vintage team has over 25 years' experience of helping clients manage their money and will be a valuable resource for our fellow Chamber Members.
If you would like to find out more about our Business Partner Initiative or if you would like to know more about Vintage Financial Planning, then please get in touch.