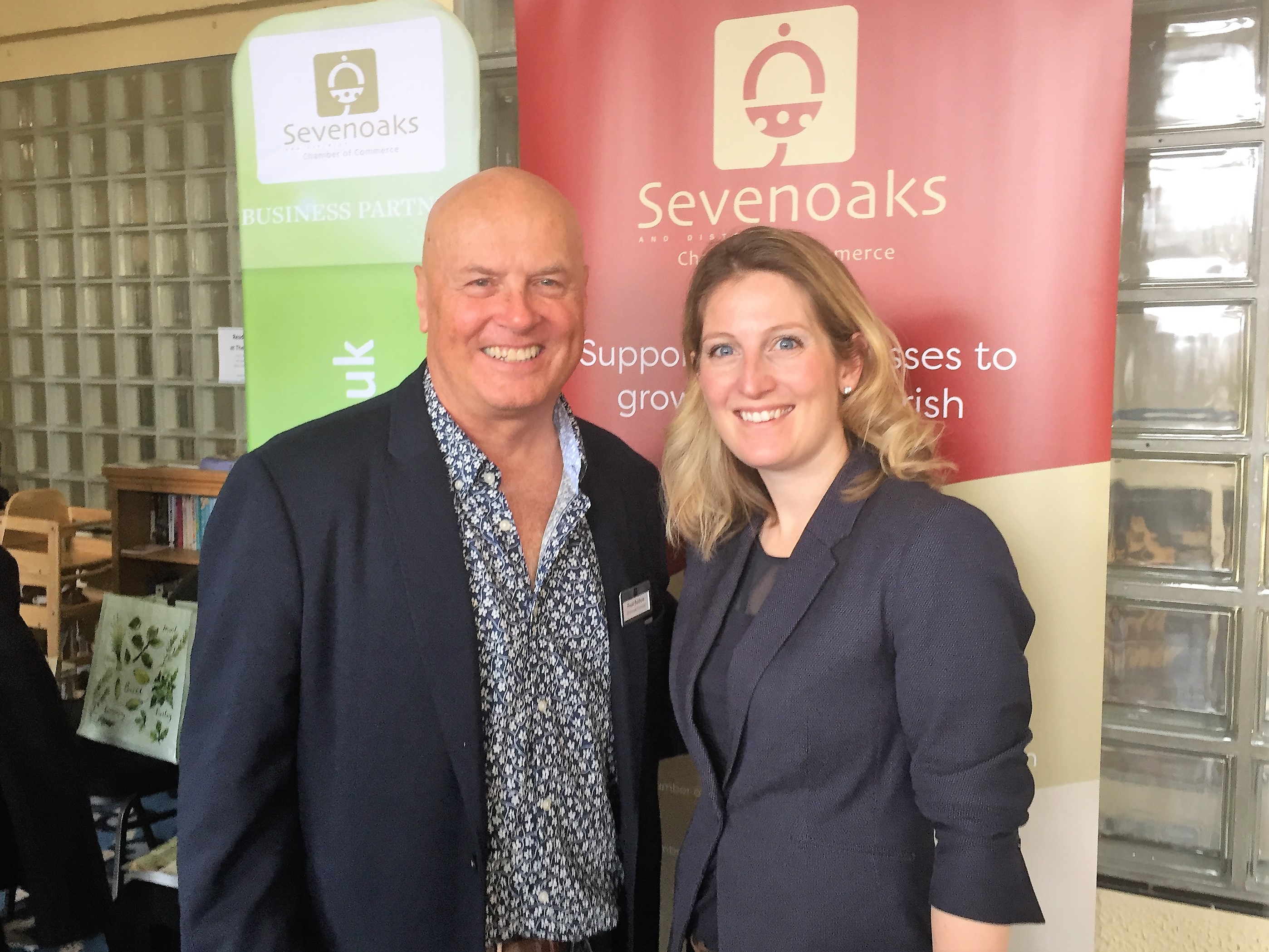 My Sevenoaks Community Publisher and Editor Frank Baldwin also runs a publication called Skier & Snowboarder magazine.
So, it was a nice surprise when he bumped into a skiing name from the past at a business breakfast meeting at the Stag Theatre organised by the Sevenoaks & District Chamber of Commerce to coincide with the Sevenoaks Business Show recently.
Fran Boorman, who also lives locally and was the guest speaker at the meeting, competed as a ski racer at national level from the age of 11 and won several titles. She was later selected to represent England. Fran's ski racing career was cut short by injury but she has gone on to form a groundbreaking new business called Goal17 that helps corporate clients create a mentoring culture. And there's more… Fran has now been shortlisted as one of the Top six female influences in the UK and she needs your vote.
The list is independently compiled by The Global Woman Movement, an organisation that aims to identify and raise the profile of significant women worldwide. The 2019 list includes well-known names such as Karen Brady, Dua Lipa, Emma Thompson, Stacey Solomon and many other inspirational females. Fran's nomination comes in recognition of the influence she spreads with regards to using business to generate a positive social impact. As a keynote speaker, bestselling author and a regular contributor on BBC Radio, Fran has built several successful businesses all with a socially good agenda. But more than just giving back, Fran creates strategies that see companies generate more sustainability and profits from their corporate social responsibility agendas.
So come on, vote for Fran. You can do this by going to votefran
Thanks also to Sevenoaks Chamber and The Stag Community Arts Centre for providing the business card draw at the meeting in which I won cinema tickets which I am looking forward to using soon!