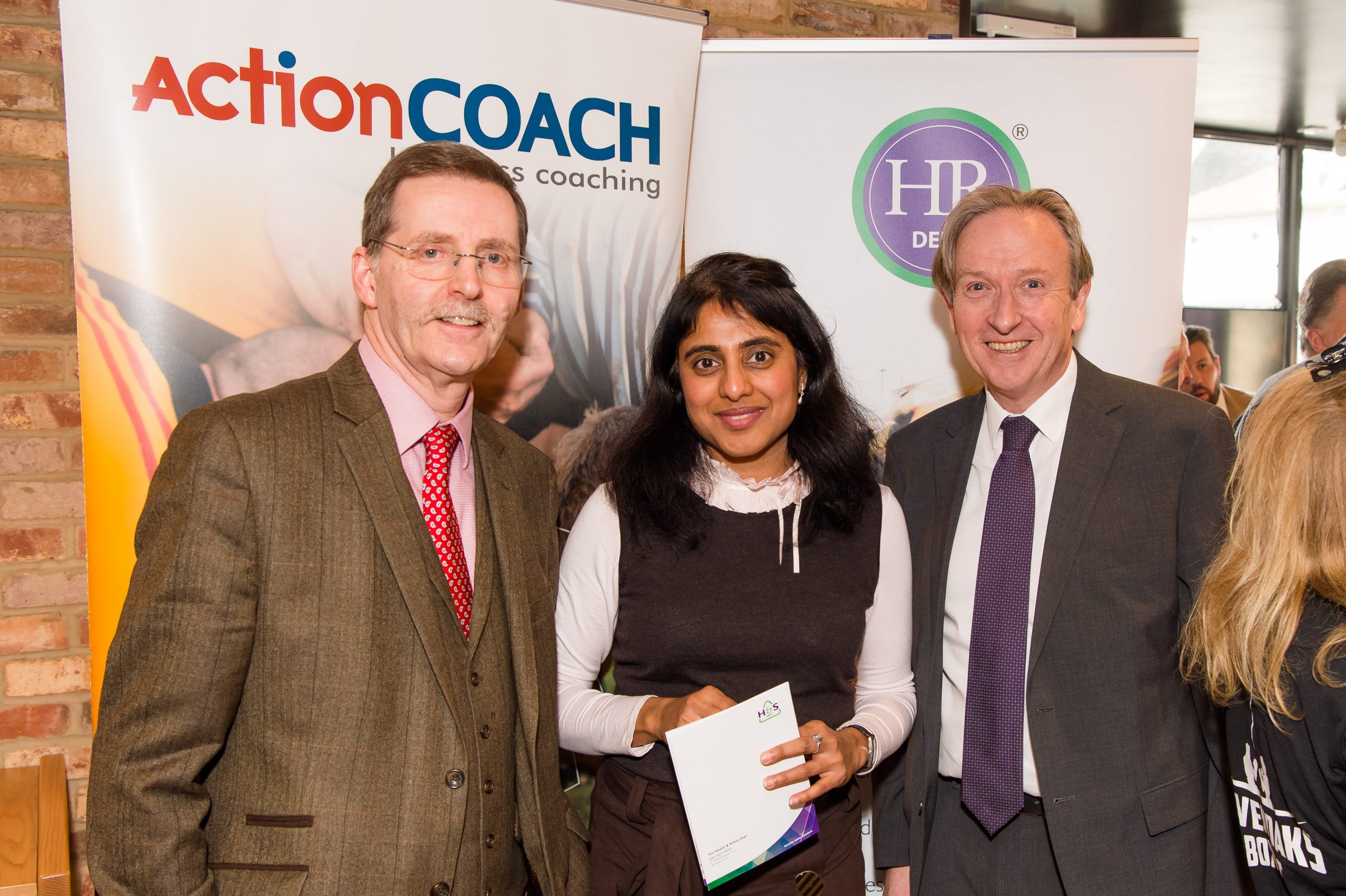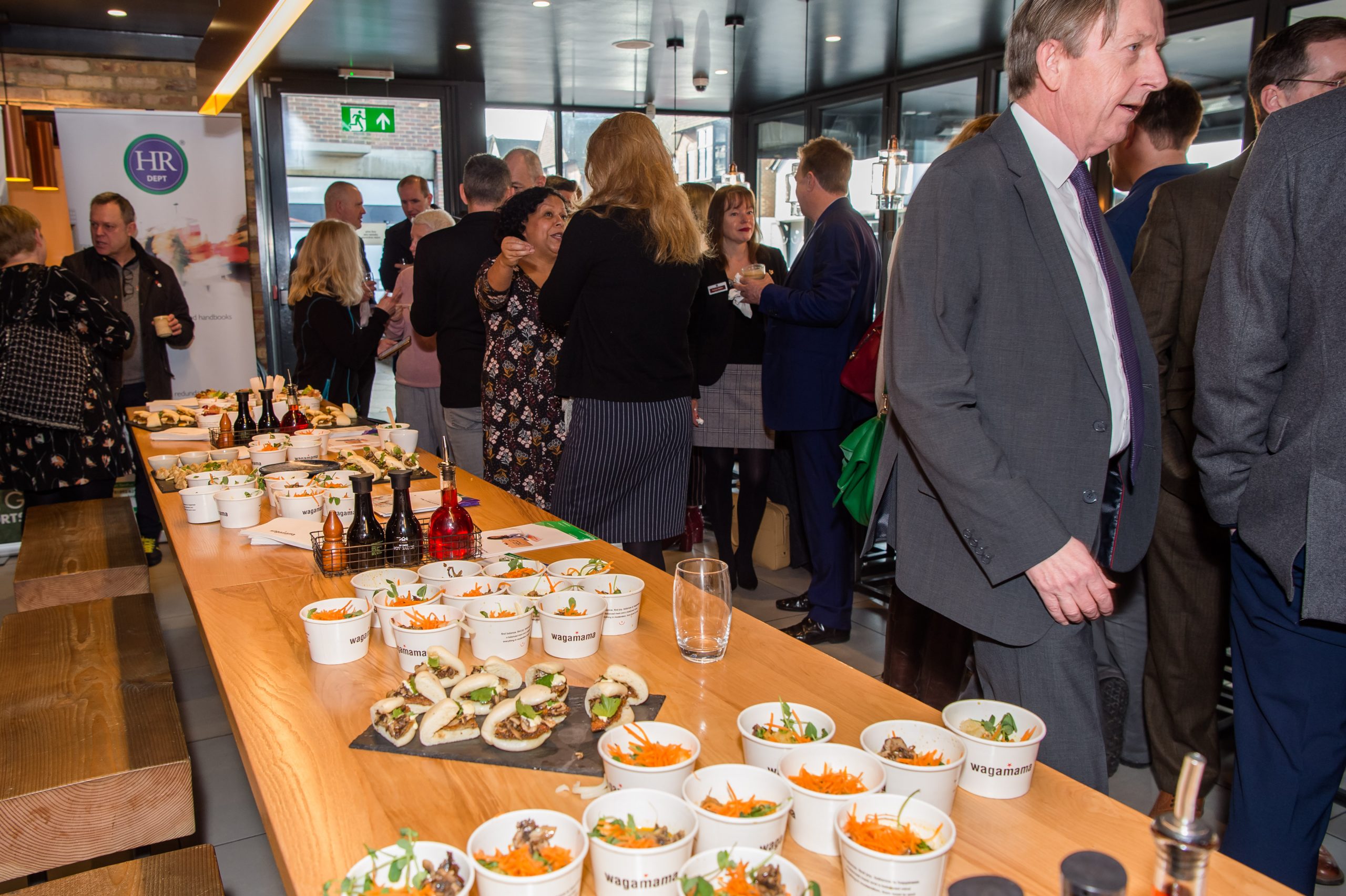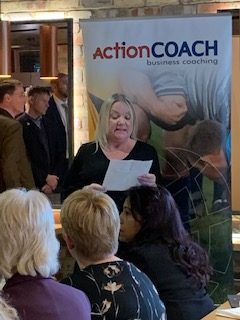 Another great turnout of Chamber members and guests at our Wednesday networking at Wagamama. Over 80 members and guests attended and it made for vibrant and engaging networking. As always, the team provided the perfect welcome and service coupled with excellent coffee and delicious food. 
The meeting was sponsored by Sandhya Iyer from The HR Dept. Sandhya reminded everyone that any member who signs up to the HR Dept Advice Line will receive the first month free. She will also be running another workshop in the coming weeks so keep your eye on our blog page for more information.
Alongside Sandhya, it was good to hear from Fintan O'Toole from The Health & Safety Dept who reminded us of the obligations we face as employers both in law and as best practice. Fintan offered Chamber members free access to the following online course which is normally priced at £35 plus VAT.
Health and Safety Training for Managers and Supervisors
Our Health and Safety Training for Managers and Supervisors is an easy-to-follow, easy-to-understand guide for employers and managers who have a responsibility for Health and Safety. 
For your free log in, please email: fintan@hsdept.co.uk
Are you sitting comfortably …?
Seemed like quite a comfy, non-threatening opening line to Julian Weekes's talk from Action Coach. However, we were then to find out that the comfy place is not the best place to be. Julian encouraged us to always be challenging our comfort zone by doing the things that might appear scary but that will help grow and develop the business.  Soon what seemed scary becomes the norm and you are ready for the next 'scary' step to improve your business.
Julian makes time each month to meet with a few business owners (on a complimentary basis) to find ways in which they can get more from their business.  If you would like to take advantage of this offer please contact Julian julianweekes@actioncoach.com
After all being in business should give you more life.
Sharon Field, one of our Chamber Board Directors hosted the event and provided information about the following
Apprenticeship Week – This week is national apprenticeship week where businesses are encouraged to open their doors to consider apprenticeship opportunities. The West Kent Partnership are currently undertaking a review to create a degree apprenticeship hub in West Kent. A questionnaire will be circulated, and your feedback would be appreciated.
Work Experience – We are currently working on our plans for next year's work experience week for students aged 16+ from local schools for week commencing 29th If you would like to get involved in this initiative, please contact Julie.
Office Move – The Chamber have finally found an office and will be moving in the next few weeks to a space at 40a London Road, Chamber members are welcome to visit us once we are settled in.
Sevenoaks Business Show – Friday 24th April at the Stag Community Arts Theatre – Stands are available to book now through Steph Harrison on admin.tp@sevenoakstown.gov.uk. The Chamber will be offering breakfast networking prior to the event upstairs in the Cafe Bar and kindly sponsored by Thackray Williams and our Next Generation team will also be offering networking during the event.
Many thanks to Russell Harper from Harper Photography for providing the photography for the event. You can view the images on our gallery HERE
Congratulation to new member Sue Allen from Utility Warehouse who won £30 of Wagamama vouchers in the business card draw.