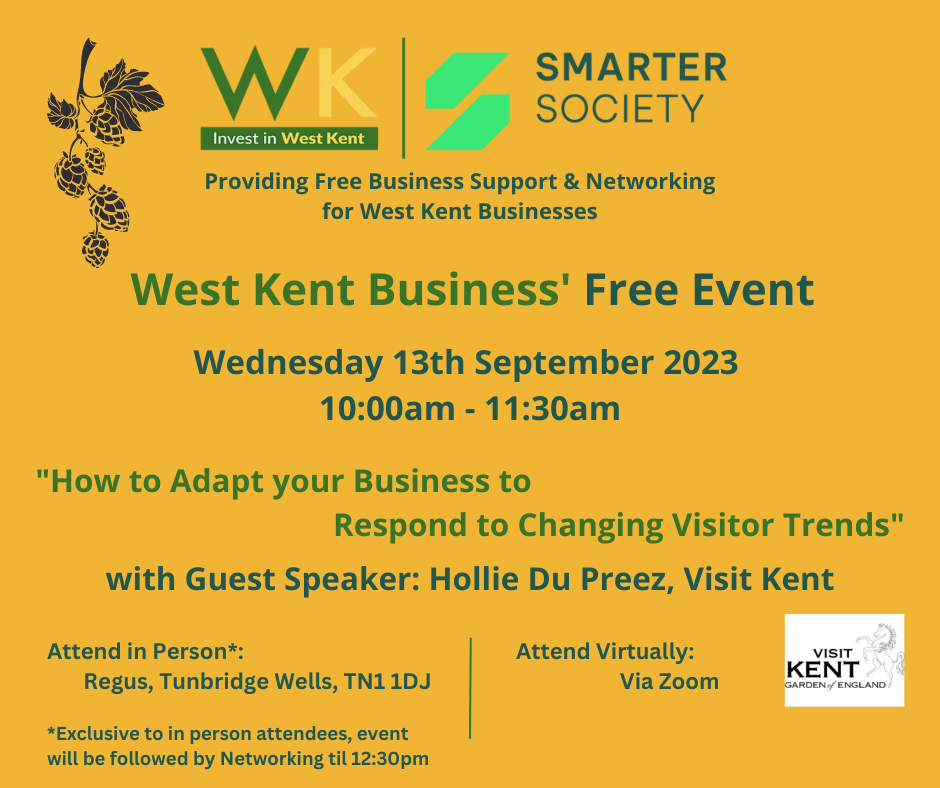 OUR NEXT FREE EVENT – At Regus, Tunbridge Wells on Wednesday 13th September – Guest speaker, Hollie Du Preez from Visit Kent.
Book to attend this event:
In Person – wkb-tourism-attend.eventbrite.co.uk
Virtually –  wkp-tourism-virtual.eventbrite.co.uk
Important – We would love to hear back from you all about what we can be promoting on your behalf – please do send details of business-related information, opportunities or events that West Kent businesses should know about.  We will happily share on socials to spread the word.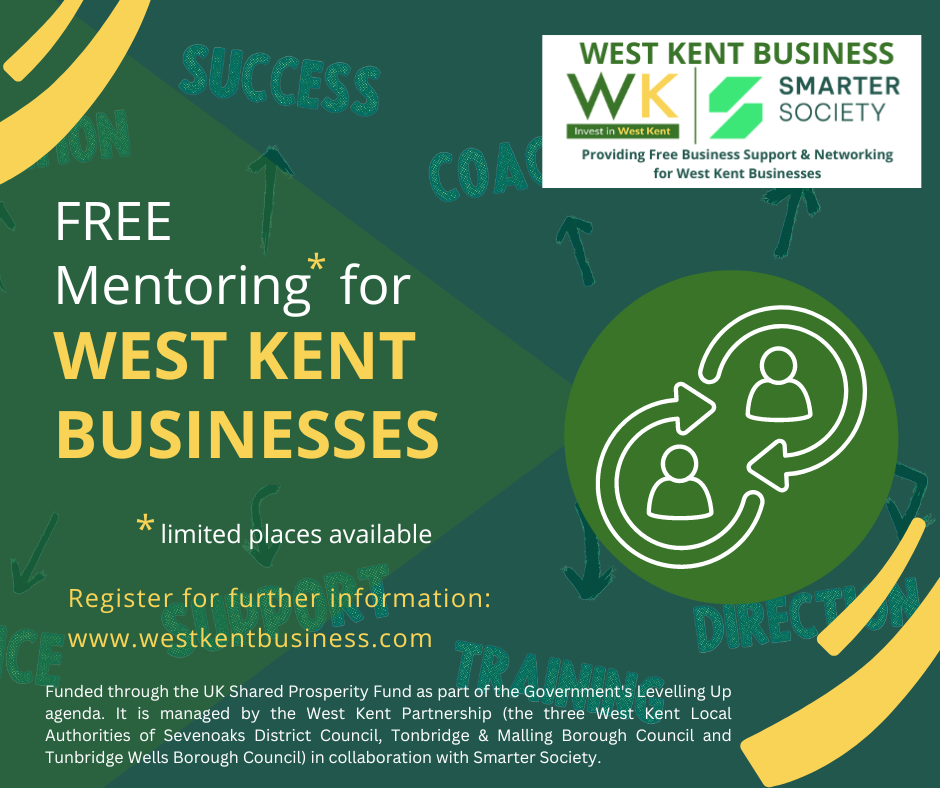 FREE MENTORING – Options of 4 or 8 hours of mentoring available – spaces limited but available to all West Kent Businesses.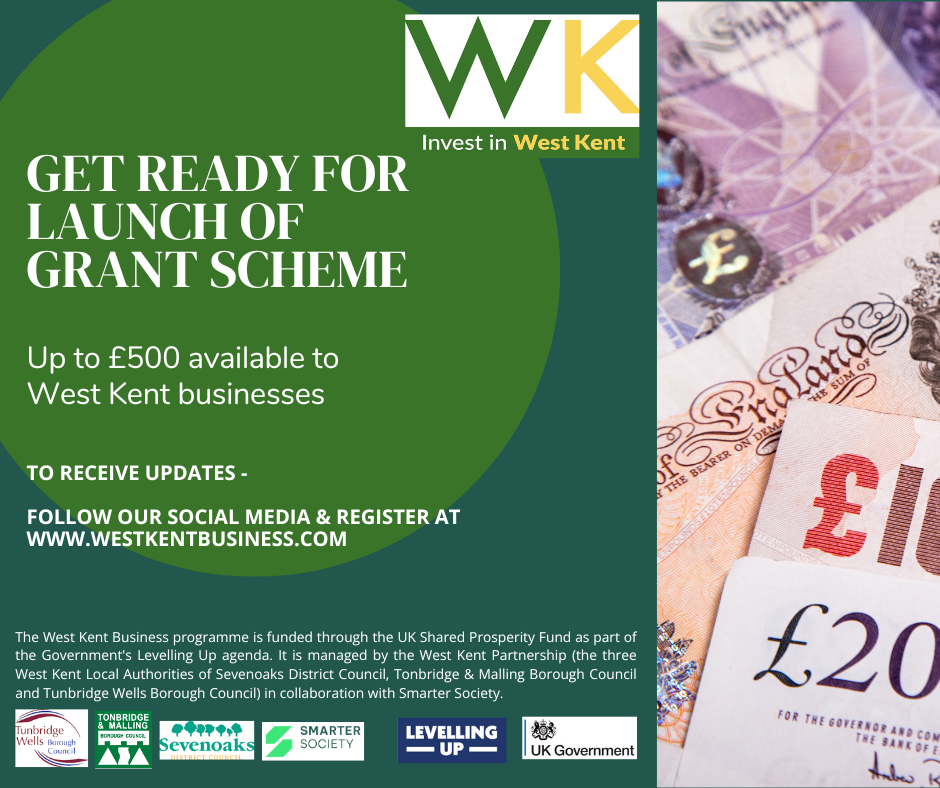 WEST KENT BUSINESS GRANT SCHEME – This scheme will launch on Friday 15th September.  To read further details, VIEW HERE
PLEASE NOTE:  For any West Kent Business wishing to apply for the grant scheme in September or would like to have some business mentoring, please register at westkentbusiness.com/#register.