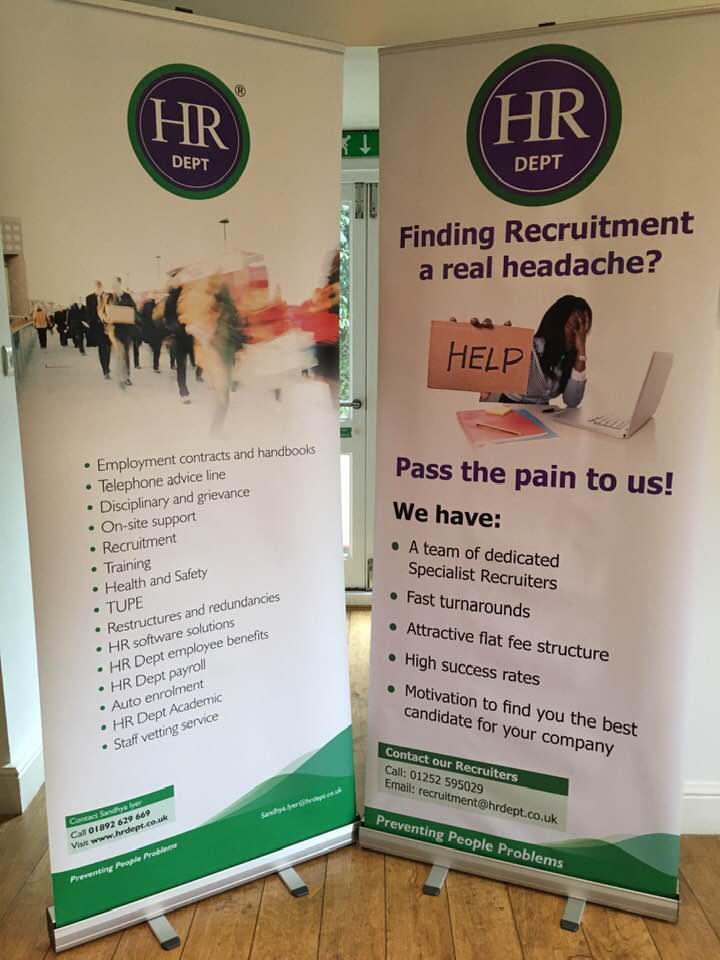 Once again, the team at Hever Hotel made us most welcome for our Westerham Wednesday networking meeting last week. Congratulations to them for recently receiving their new 4 Star rating and thanks to the kitchen for the fantastic culinary treats!
The hotel is offering Chamber members 15% off any meal in the Stables Restaurant during the months of May & June and if anyone is interested in a tour of the state of the art conference facilities and soon to be Spa please get in touch with Catherine Proctor on 01732 445338 or sales@heverhotel.co.uk
Our sponsor Chamber member Sandhya Iyer from The HR Dept, a HR consulting firm based in Tunbridge Wells talked about the services her and her colleagues can provide.
HR Dept are the only HR firm in the area to provide the combination of local HR support coupled with tribunal indemnity insurance. The aim of the HR Dept is to 'Prevent People Problems' as this avoids the stress and costs associated with defending any employee related situation. According to the British Chamber of Commerce, it costs a business an average of £8,500 per annum when it does not have the necessary HR framework in place to manage its employees. Services offered by the HR Dept include recruitment, payroll and other ancillary services to cover the entire lifecycle of an employee. Our recruitment services are offered at a fixed price and nominal cost which makes it affordable for small and medium sized businesses.
The HR Dept works in close partnership with Nash and Co, our legal partners, which always ensures legal compliance for our clients through all the work we do. We also have recruitment experts
The Health and Safety Dept, which a sister company of the HR Dept provides Health and Safety services by certified professionals. These services are provided through a similar business model as the HR services.
To understand more about what you need to know when managing your staff but may not be fully aware, come along to our next workshop at the Old Bat and Ball Station on 15th May at 9:30an
Congratulations to Steph Harrison from My Sevenoaks Community who won a bed & breakfast stay at Hever Hotel in our business card draw. We look forward to reading all about it on our blog page soon!