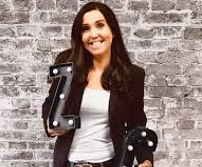 ZC Live will take place on the 18th June. 
There is an opportunity for a company/ies to get involved with the promotion of the event. ZC Social Media are planning an innovative marketing campaign to companies in Kent and are looking for a sponsor.
You will get your logo on the packaging, email marketing, advertising and social media. At the event there will be a video intro of the sponsor and your logo would be across all slides.
To discuss this opportunity in further detail please get in touch with Zoe Cairns on zoe@zoecairns.com