Our Annual General Meeting was held on Wednesday 20th October via Zoom.
Dawn Blee, CEO and Katrina Walker Chair both gave an overview of the past year and outlined future plans.
WELCOME NEW BOARD MEMBERS
We were delighted to ratify new board appointments Dawn Blee CEO, Paul Baker Treasurer, Jade Pluck and Jay Finch. This now completes our Board, and one that is truly representative of the wonderful cross section of businesses, sole traders and charities from within our own membership.
BOARD RE-ELECTION
The following Board Directors were all elected for 3 years and will all remain on the board Andrew Raby, Sharon Field, Sandhya Iyer and Katrina Walker.
TUVEY TROPHY AWARDED TO GARETH WALTERS, WPA HEALTHCARE
The Tuvey Trophy was introduced a few years ago to recognise a member who has been particularly supportive to the Chamber and its members. The Criteria for selection is:
A member who attends meetings and events regularly
A member who regularly offers their support to other Chamber members
A member who demonstrates commitment and support to the Chamber
We are delighted this year to award the Tuvey Trophy to Gareth Walters. Gareth has been involved with the Chamber since 2014 and a board member for 7 years recently resigning. He has been a great supporter of the Chamber and instrumental in raising its profile through the Chamber golf days and also initiating the Business Partner programme which has taken the Chamber to a new level.
Our thanks go to Liz Dolding from Warners and Mark Tuvey from Connectaphone who judged the nominations for us and made a great choice of winner. Many Congratulations Gareth!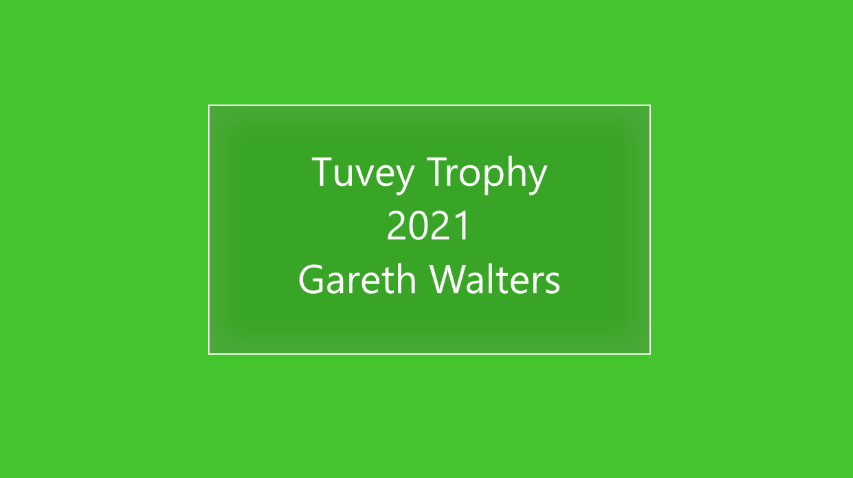 ACCOUNTS
Paul Baker, Treasurer presented the Chamber accounts for 2020/21. The pandemic had an impact on Chamber finances with an overall loss of income of £10,000. A Government grant of £5,000 was received and used for the redevelopment of the website and implementation of a CRM. A loss of only £2861 was recorded – this loss was funded by drawing on the cash reserves which fell accordingly.
SPECIAL RESOLUTION
It was agreed that all references to Sevenoaks in the Chamber Articles of Association would be re-worded to Sevenoaks District to better reflect the area we cover and the chamber name.
SUMMARY
The New Chamber Team look forward to working with all members in the coming year and would like to take this opportunity to thank everyone for their continued support.
If you would like to review the minutes of the meeting please DOWNLOAD HERE